We are still looking for a picture of a CNAC Condor.
Can you help?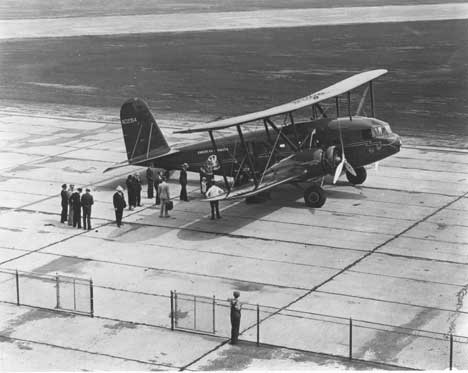 This Curtiss-Wright T-32 Condor served American Airways and other airlines.
---
November 14, 2006

Just looked at your Condor page...

They were actually owned by the Chinese Ministry of Finance (HH Kung), and leased by CNAC to run the Namyung (aka Namyang or Namshuing) freight service to Hong Kong. I think for US $2,000 per month.

Five were purchased, but only three were ever put into service by CNAC. The other two were given to Eurasia, but never flown. They had F-Numbers. I think CNAC used F-2, F-3, and F-5.

First two arrived Dec. 1940.

All three of the Condors leased by CNAC went out of service with simultaneous bangs at about 8 a.m. on Dec 8, 1941, on the flight line in front of the Kai Tak hanger.

Gregory Crouch
1730 Lacassie Ave., #8
Walnut Creek, CA 94596
h: 925.935.7250
c: 925.330.6517



With your help out there in cyberland we will try and add more photos and stories to this web site.
Thanks to all contributors for your help and interest in keeping this part of aviation history alive.