RAYMOND S. ALLEN (1921 - 1999)
"Ray"
(CNAC November/December 1942 - 1946)
(Captain - April 1943)
(Hump Flights - over 400)


In the 1943-45 log book of Don McBride, Ray listed his address as: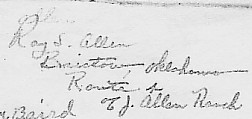 Ray S. Allen
Bristow, Oklahoma
Route 4
c/o J. Allen Ranch
---
From Gene Banning's list of 8/31/00:
"... 11/42 (PAA-Ferry Div) prom to capt 4/43."

---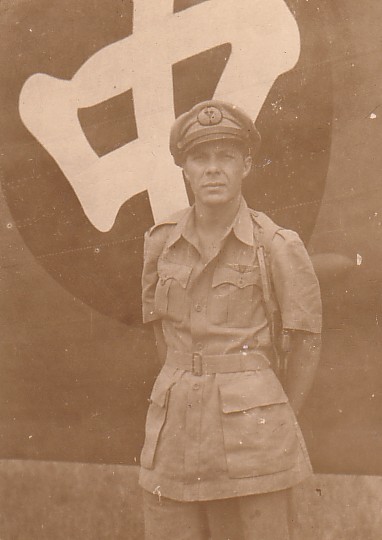 Ray Allen
1944 - Calcutta
(Photo Courtesy of Tom Moore)
---
December 12, 2000
The following e-mail was recieved from George Gewehr, current Historian of the Flying Tiger Line (FTL) Pilots Association.

"Hi:
This is George Gewehr from the F.T.L. web page. Ray Allen worked for FTL for 35 yrs as a captain and then retired in 1981. He went to work for FTL in 1946. There is a picture of him on our memory page on our web. If you would like to down load it, that's fine. We also have other CNAC ex pilots on our web page if you care to check it out.

Cheers, George Gewehr."

(Thanks Geroge -- I did just that. Tom)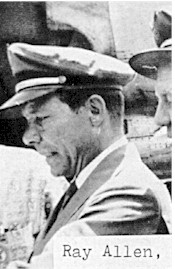 (Photo Courtesy of FTL)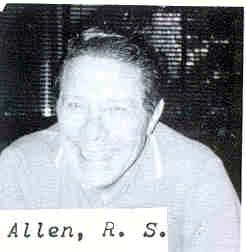 (Photo Courtesy of FTL)
---
May 28, 2006

Tom:

While doing some work with the Pan Am Collection in Miami, I found Allen's file, which has a few tidbits in it.

He came from Bristow, OK and had been with Pan Am Air Ferries and the RAF's Air Transport Auxiliary in England before he joined CNAC in December 1942 just before his 22nd birthday (He was born January 15, 1921. My cousin Jim Browne was born January 27, 1921, just twelve days after Allen.Also, Jim was named as being one of the pilots who suggested CNAC to Allen. Allen resigned voluntarily in February 1946.

An entry in the file says "Allen is now in Miami and is scheduled to return to India in about 30 days in command of CNAC ferry aircraft. He is the only one of the old CNAC employees in the 22-25 year age group that is now in the States. He has been flying with CNAC for over a year and has made more than 400 trips "over the hump."

After coming home in 1946 he contracted dysentery and sent Bixby a medical bill for $1,657 which was turned down for payment.

Bob Willett
Merritt Island, FL


---
August 20, 2007

Here are some new pictures of Ray from George Gewehr. Thanks George.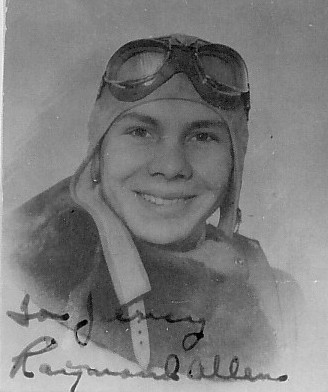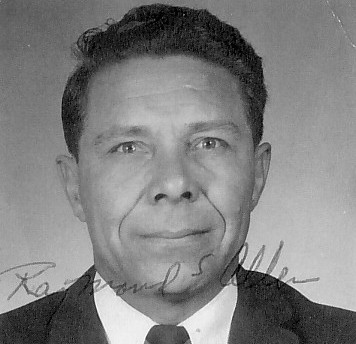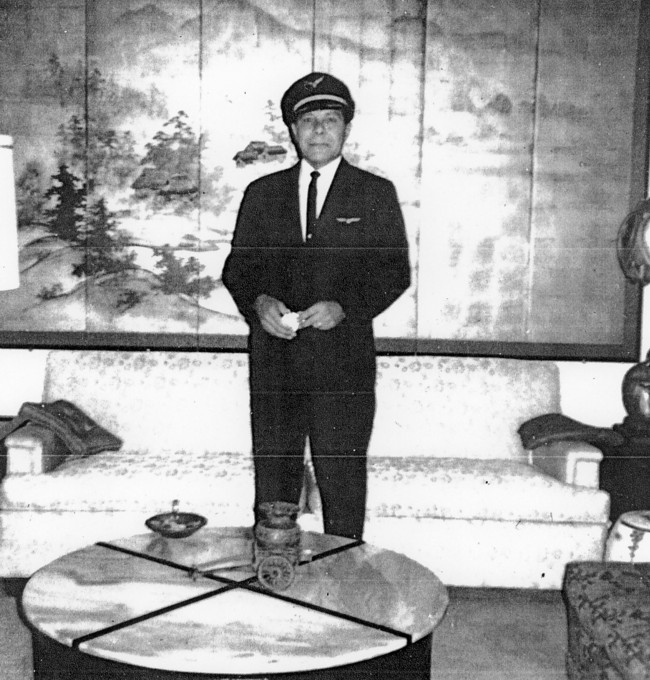 If you would like to share any information about Raymond Allen
or would like to be added to the CNAC e-mail distribution list,
please let the CNAC Web Editor, Tom Moore, know.
Thanks!



Background music to this
page can be controlled here.
"Tuxedo Junction"