ANDREW YEW WENG FONG (19?? - 2000)
"YW Fong"
(CNAC 1943/4 - 1948/9)
(Captain - ???)


March 9, 2005

Hi,

I was looking at your web-site as my dad, Andrew Yew Weng Fong, was a CNAC First Officer during the later part of the war. Unfortunately his name was not on the list of pilots you have in the web-site, and neither are a few of his friends below. He stayed on with CNAC until the late forties and then went to Malaysia/Singapore to join Malayan Airways, which subsequently became Malaysian Airways, Malaysian Singapore Airlines, and finally Singapore Airlines (SIA). He flew the DC-3, Comet IV, B707 and B747 and was the Chief Pilot of the SIA B707 fleet. He passed away in April 2000.

Together with him at that time was CAPT Benny Fong, FO (Dr) Wen, FO P.T. Lee (deceased) and CAPT Min Sin Leong. CAPT Leong also went on to join Malayan Airways and continued to SIA with my dad. He is still alive in Singapore.

CAPT B. Fong went on to start up CATC (Central Air Transport Corporation) with several other war-time pilot friends. My mother was in that airline but lost contact after they moved to Malaysia/Singapore.

FO P.T. Lee became a successful businessman in Hong Kong.

Dr. Wen (Hsian Lai Wen) is a retired neurosurgeon is now at the following address:
4830 Osprey Drive So
Apt F105
St Petersburg, FL 33711

He's alive and well as of last year.

Hope this information helps.

Ken Fong
Singapore
E-mail klfong@singnet.com.sg

NOTE: Thanks to the above e-mail, additional names have been added to the CNAC site. Thanks Ken.


---
Photos are courtesy of Ken Fong. Thanks Ken.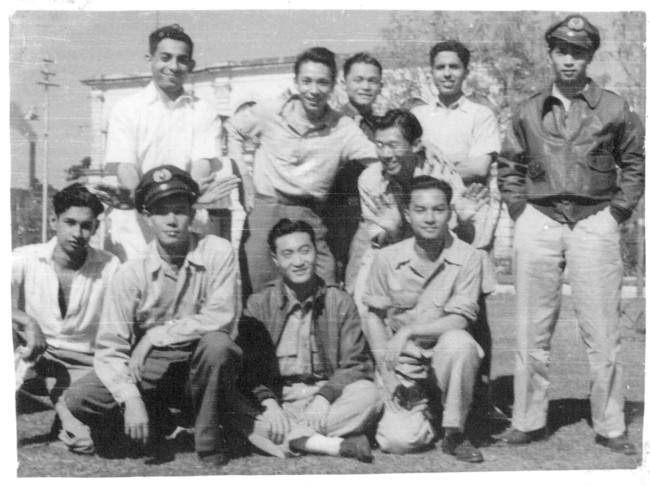 Training Class
Andrew Fong is kneeling, second from left
(Can you identify any of the others?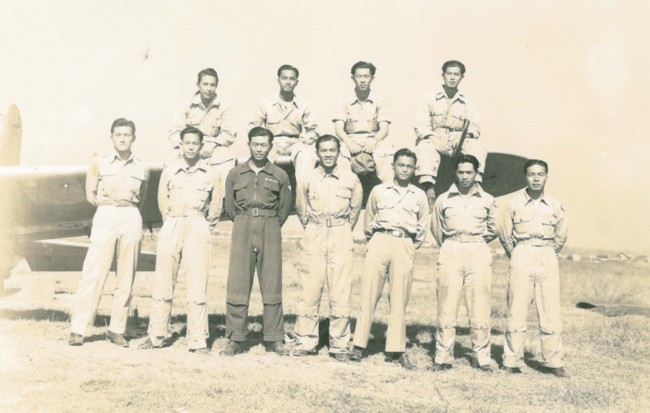 Training Class
(Can you identify any of the these men?

How about a closer look at the faces...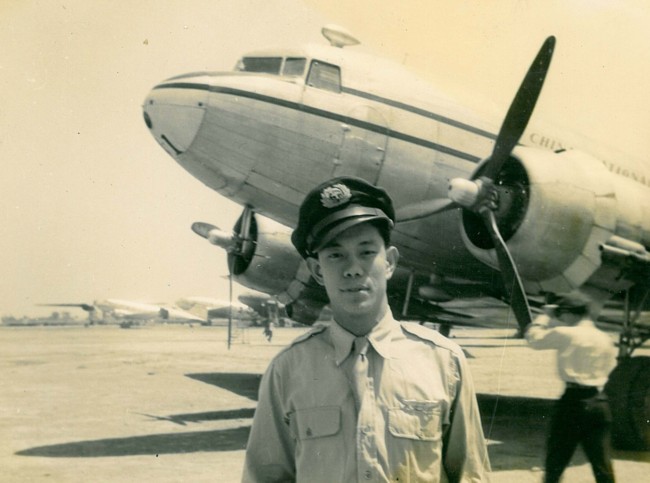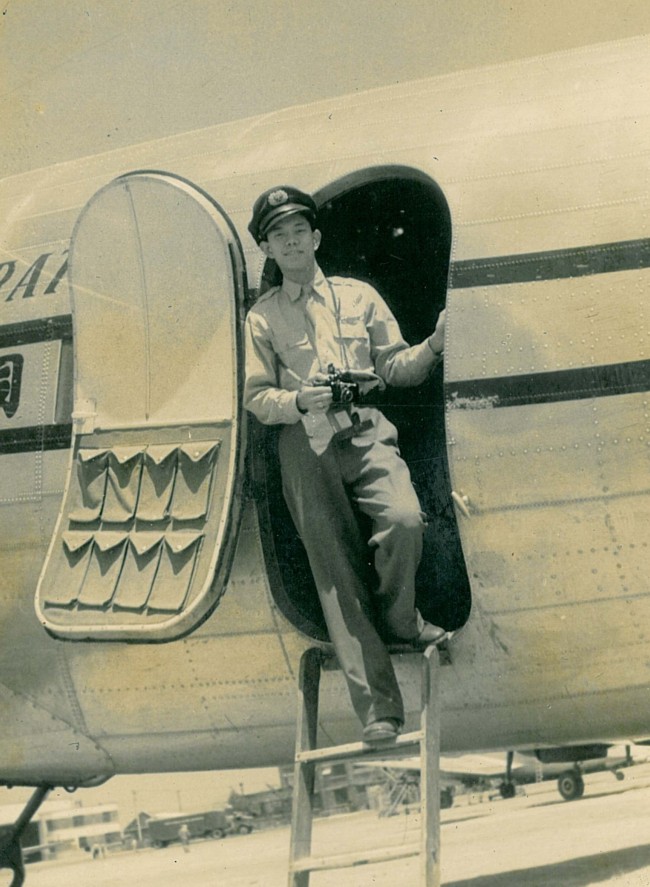 If you would like to share any information about Andrew Yew Weng Fong
or would like to be added to the CNAC e-mail distribution list,
please let the CNAC Web Editor, Tom Moore, know.
Thanks!



Background music to this
page can be controlled here.
"Tuxedo Junction"