SAMUEL CLARKE ANGLIN (1921 - 1943)
"Sam"
(Pilot)
(CNAC November 1942 - August 11, 1943)
(Captain - April 1943)
(Hump Flights - XXX)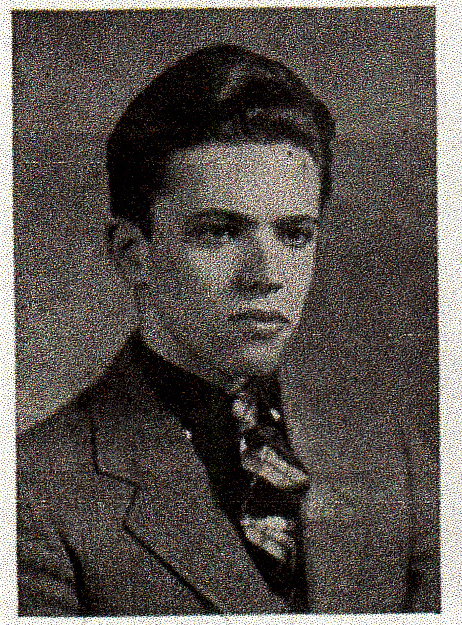 Mechanicsburg High School - 1939
Mechanicsburg, Pennsylvania
---
From Gene Banning's list of 8/31/00:
"Samuel Anglin, Jr. 11/42 (PAA Africa); prom to capt 4/43, killed in crash over Hump 8/11/43, Plane #48."






If you would like to share any information about Samuel Anglin
or would like to be added to the CNAC e-mail distribution list,
please let the CNAC Web Editor know.
Thanks!


Background music to this page can be controlled here.
And here's "Begin The Beguine"
Top of the chart in 1940.