JOHN PETER BILLON (1920 - 2001)
"Pete"
(CNAC SEPTEMBER 1944 - SEPTEMBER 1945)
(Captain 1944)
(Hump Flights - 216)


The CNAC Web Editor would like to thank Pete Billon for the following biography and photos.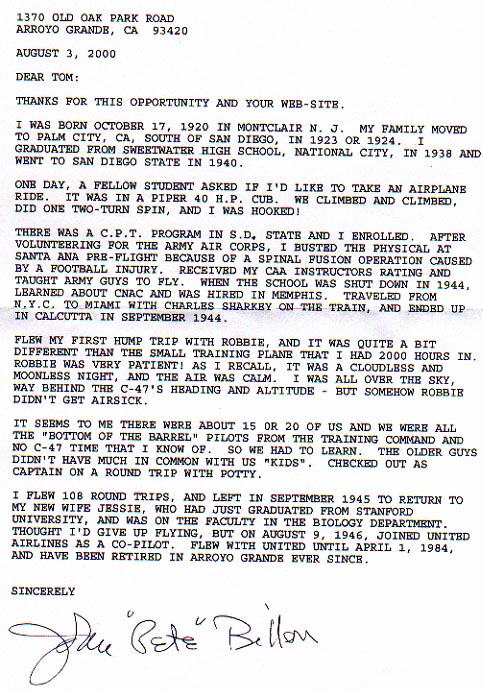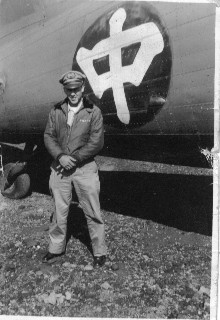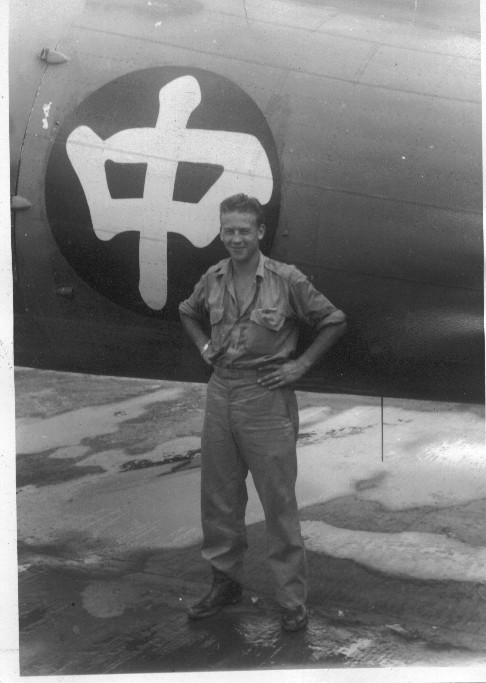 Capt Billon is standing by a C-47 in both of these pictures.
Kunming -- 1945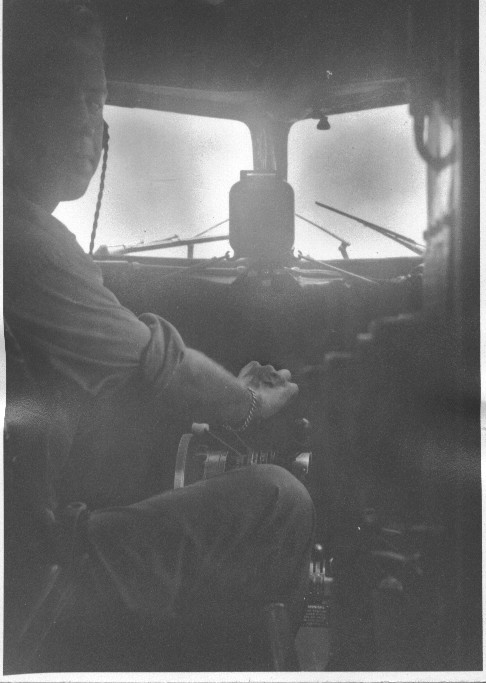 Pete - in the cockpit of a C-47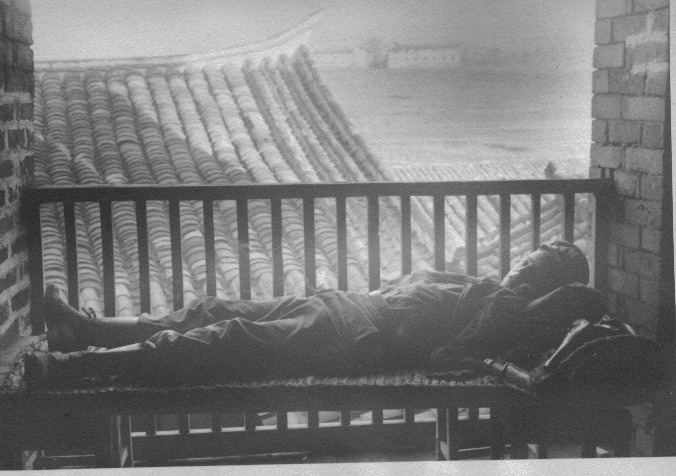 Pete - relaxing at Chaing's summer home (Sikiang Provence) on a typical Chinese bed


My (Pete's) recollection was the spring of 1945. Several of us were invited to Chaing's summer home in Sikiang, Northwest of Kunming. A GI driver and van were assigned to us. The picture of Green and Mah at the missionary was on the road from Kunming to Sikiang, and, I think, it was called an extension of the Burma Road. Chaing was not there, but we stayed for several days and ate with his family around a huge round table. We were picked up by a CNAC aircraft after several days -- He landed uphill into a cliff, and took-off downhill away from the cliff. No sweat -- Sharp pilot.

---
If you would like to share any information on Pete Billon
or would like to be added to the CNAC e-mail distribution list,
please let the CNAC Web Editor, Tom Moore, know.
Thanks!



Background music to this
page can be controlled here.
And, at Pete's request here's "One O'Clock Jump"