Clark was born September 21, 1955 in Everett, Middlesex, Massachusetts
A subrub of Boston


---
Now, on to Family and Friends...

Clark's Parents
Dorothy and Harry
sometime in 1948


---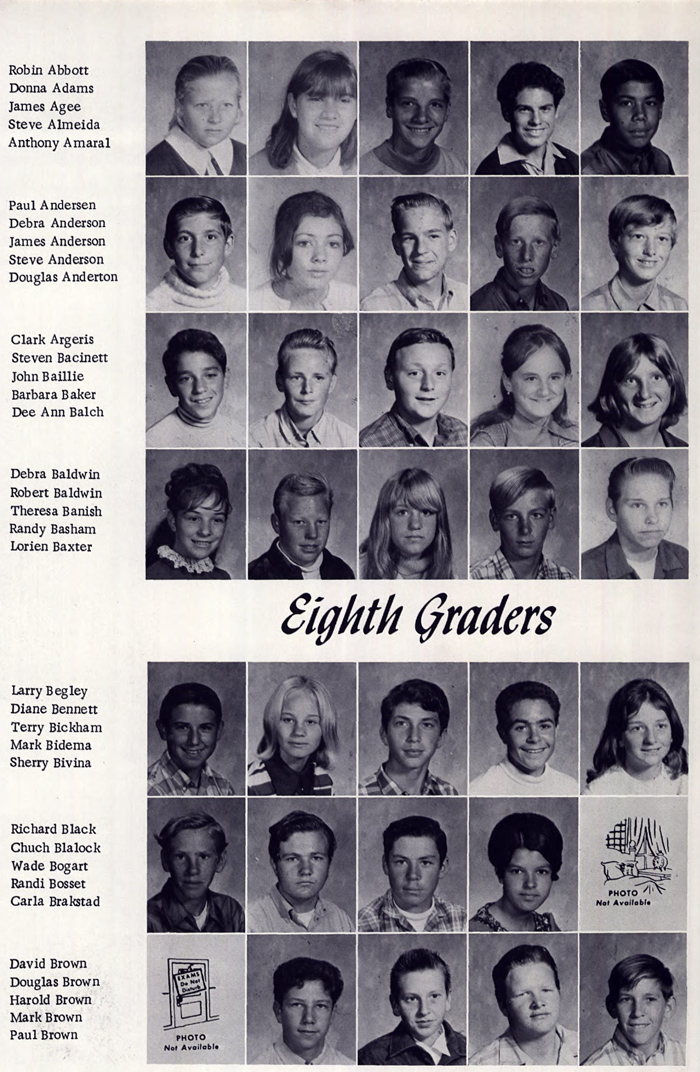 Eighth Grade Pinole Junior High School
abt 1968
Pinole, California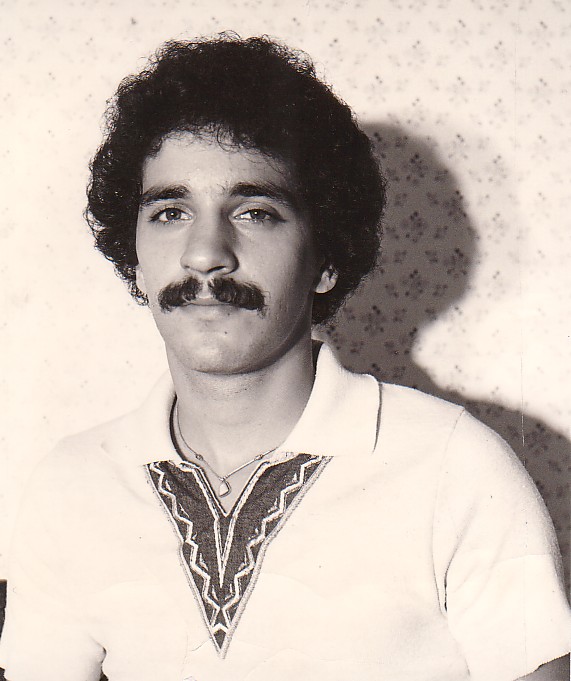 abt 1970
Tom loves this picture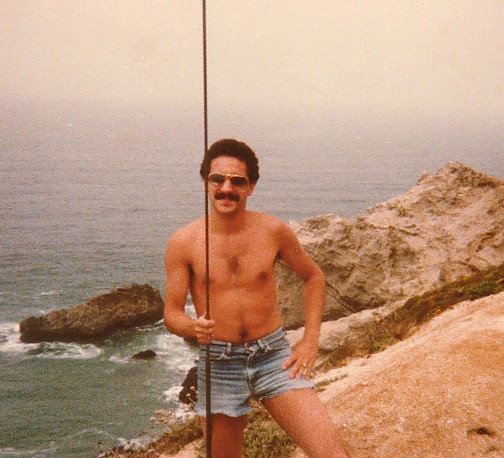 Southern California Coast about 1974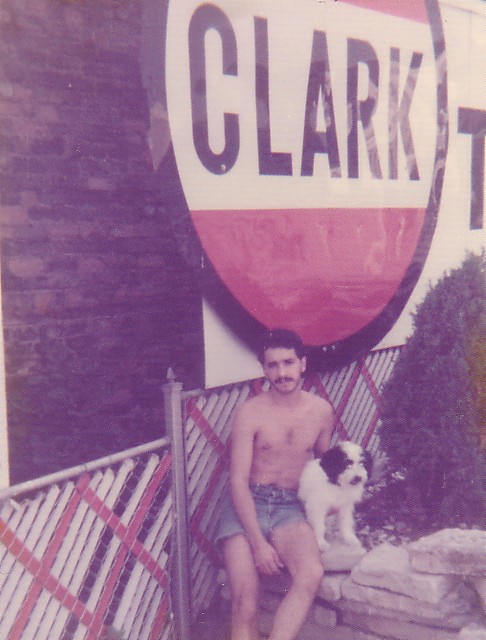 Two young pups - Clark and Cisco
1976 or 1977 - Saint Paul, Minnesota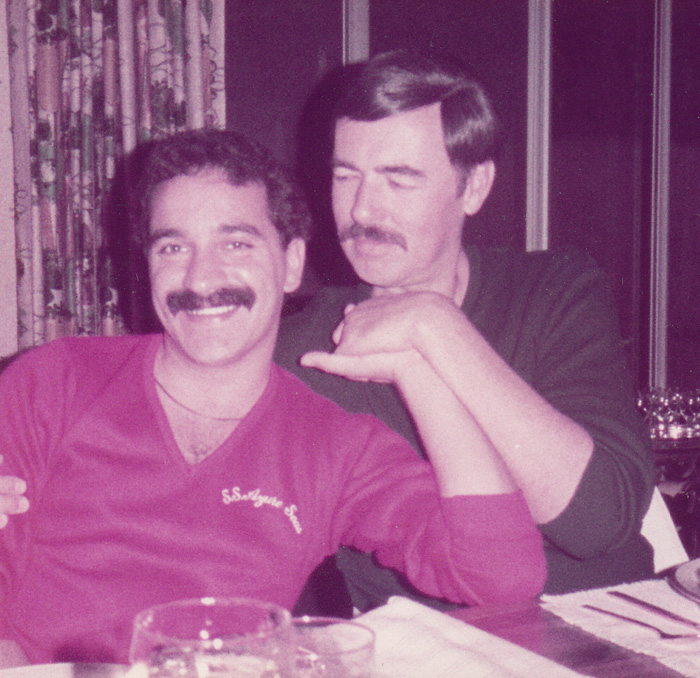 Check that toupe
June 1983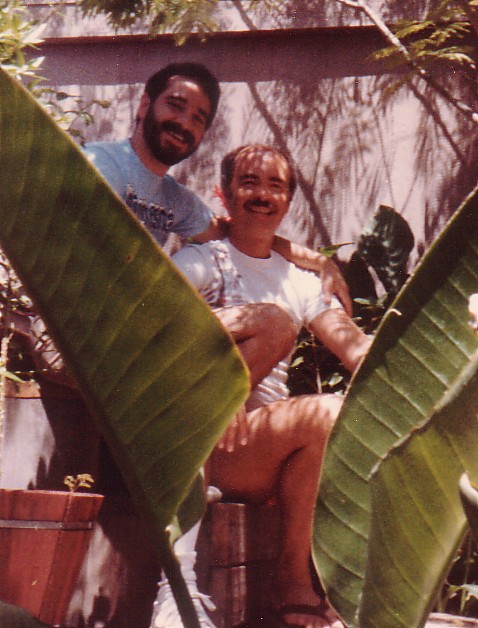 Summer 1983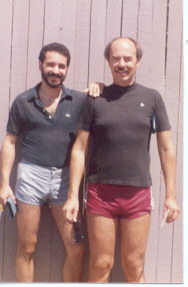 Look at them short-shorts...
Summer 1983

And what about these short-shorts....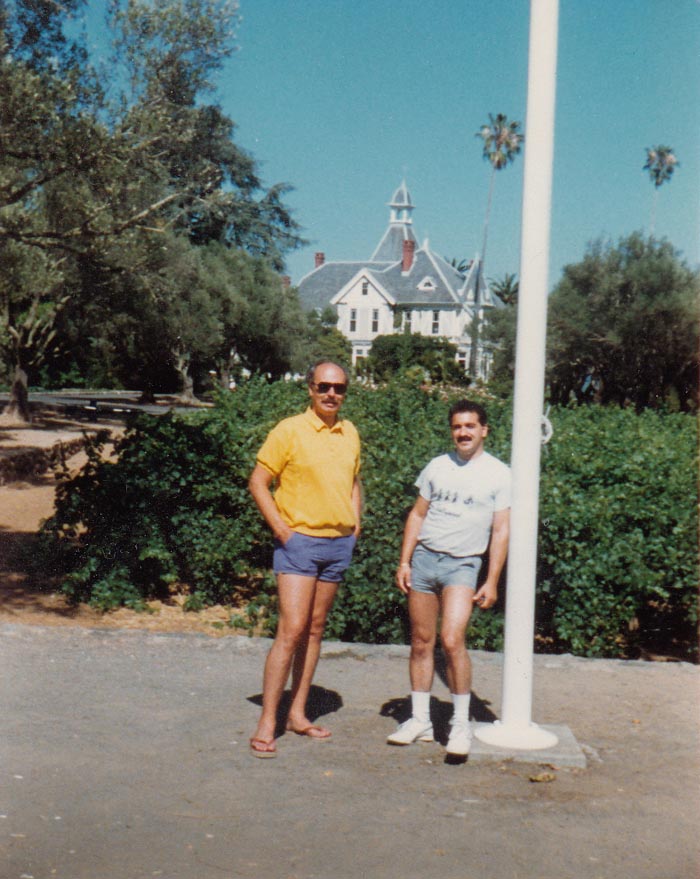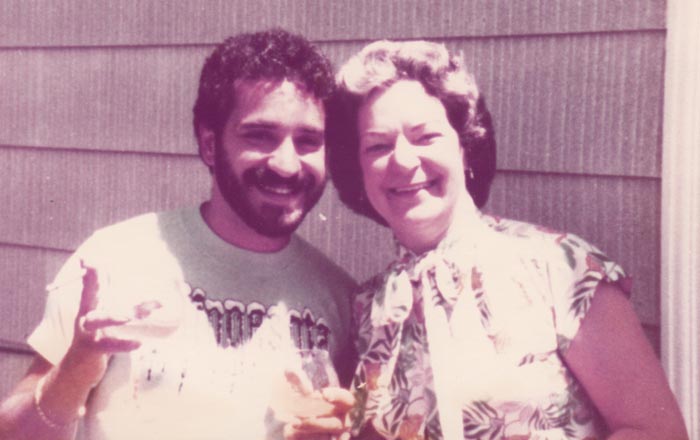 Clark and his Mom, Dotty
Richmond, California
Summer 1983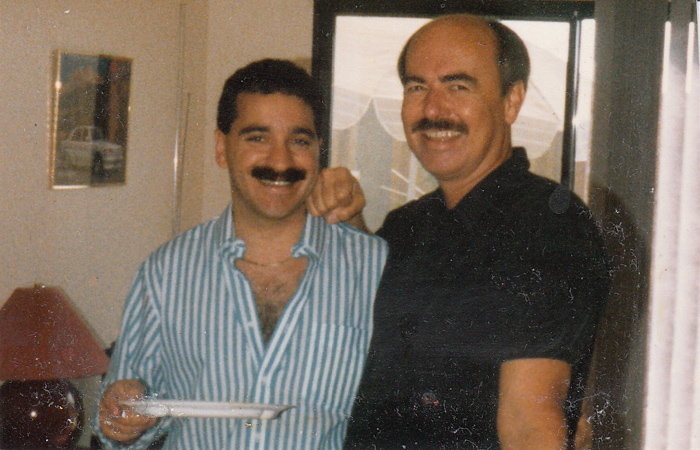 Clark and Tom
1985
3643 Cattle Drive
Sacramento, California
(we lived in this house from 1985-1998)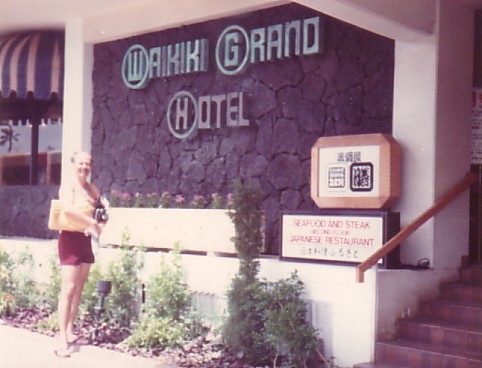 From 1985 to 1987 we owned Unit #520 at the Waikiki Grand
Way before Hula's Days...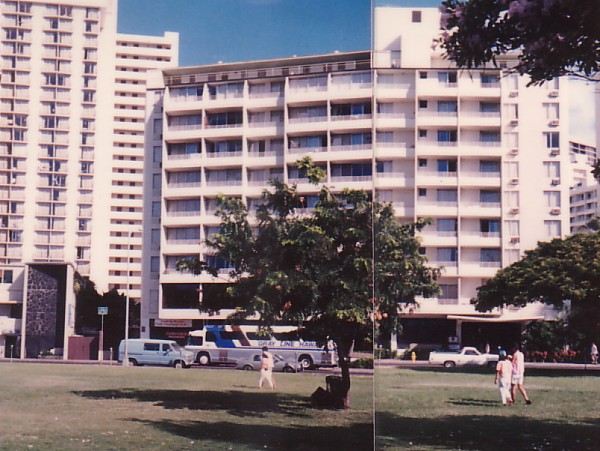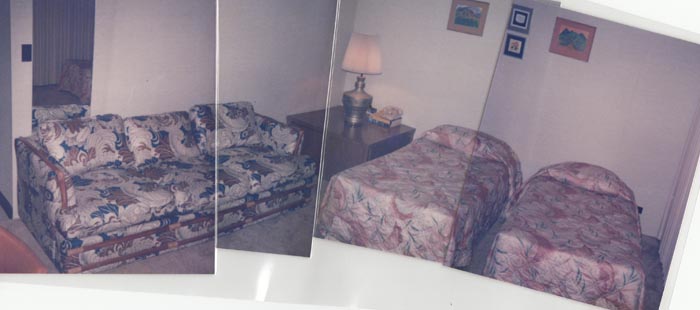 Waikiki Grand #520




Tom's 1973 Mustang
mid-1985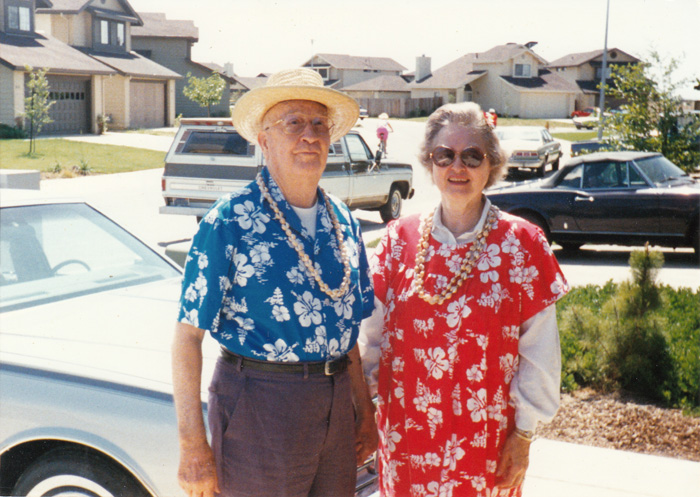 Tom and Nada
My in-laws aka second parents
late 1985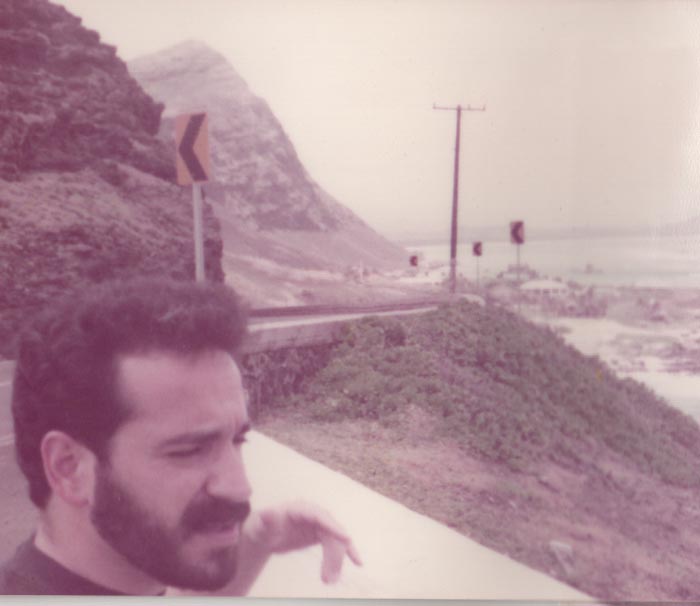 Clark on Oahu - April 1986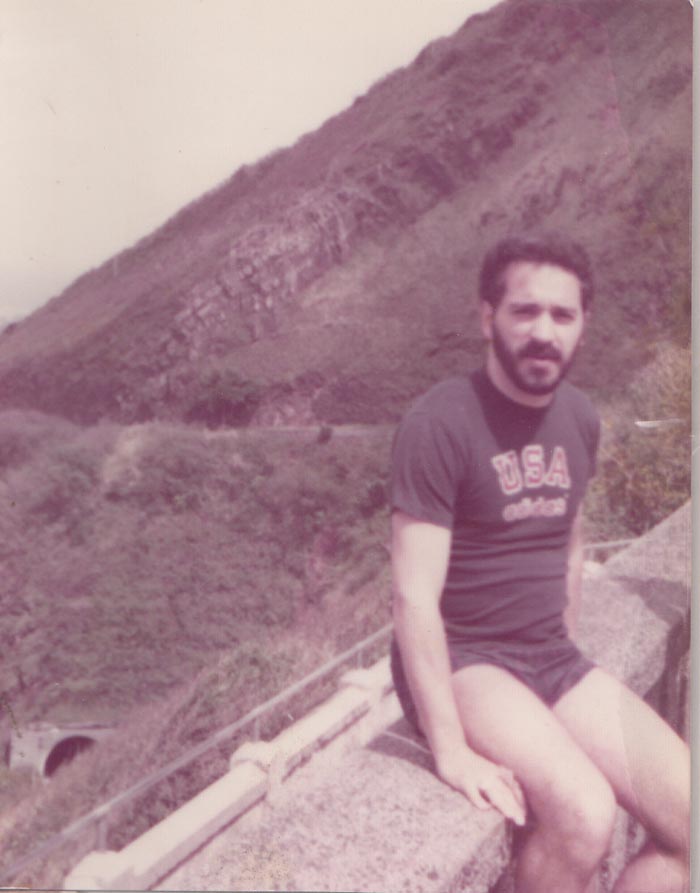 Clark - walking his favorite beach - Hanalei Bay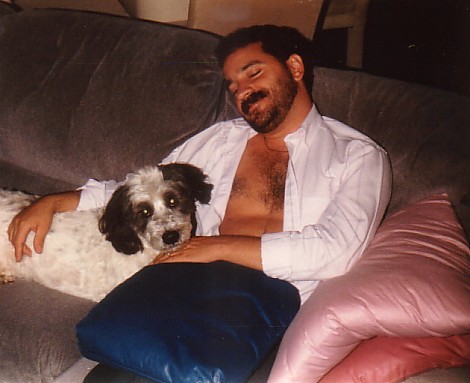 Cisco and Clark
1987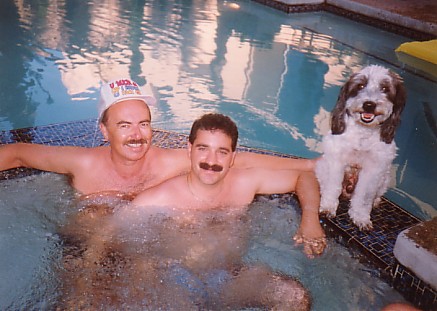 Tom, Clark and Cisco
Cattle Drive - October 1989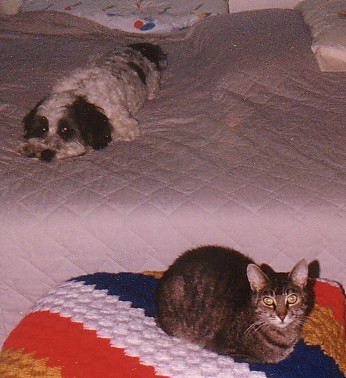 Cisco and Frick about 1989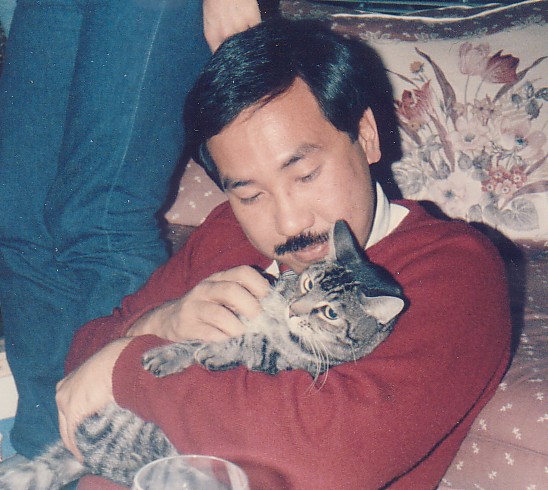 David and Mr. Frick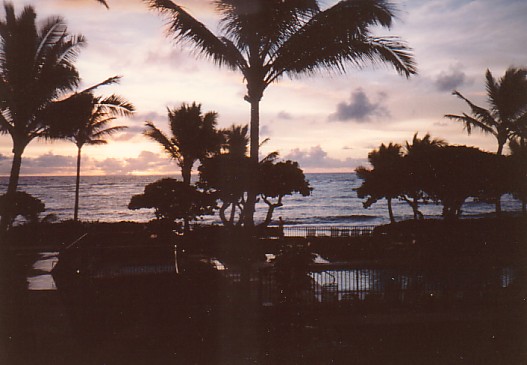 Sunrise - Kapaa Shores #218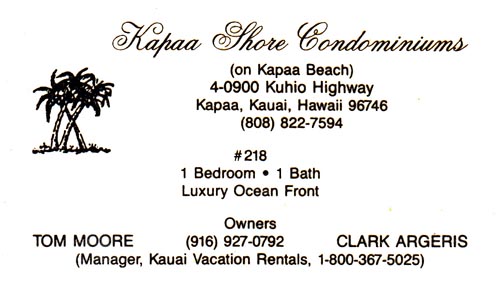 (owned from 1989-1997)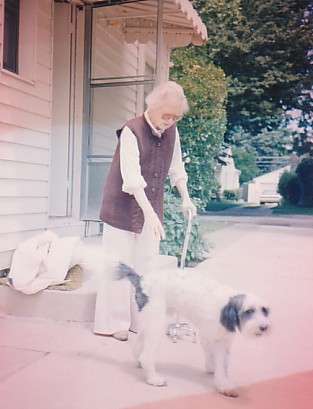 Nada and Cisco
Back steps at 236 Tivoli Way
June 1990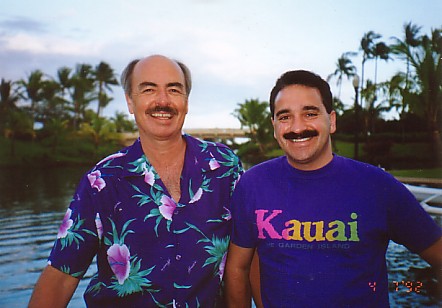 Tom and Clark on the boat to Sharkeys on Kauai


---
On September 11, 1992, Clark started working for the Federal Emergency Management Agency (FEMA)
For 22 years, his outstanding work contributed in uncountable ways to so many grateful people...

---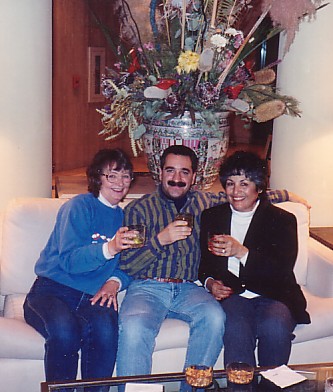 The Three Stooges
Mavis, Clark and Virginia (VG)
March 5, 1994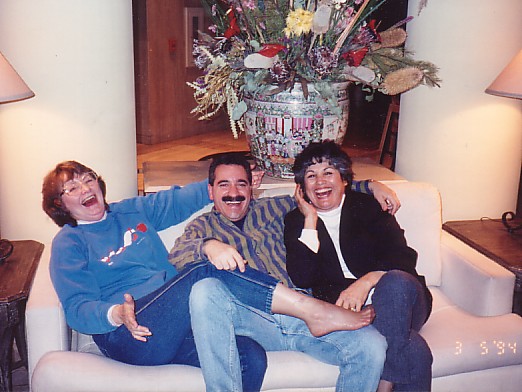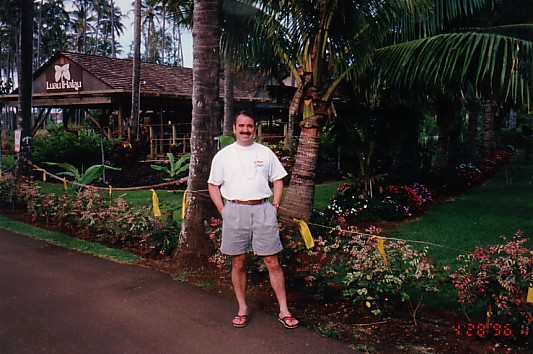 Luau on Kauai -1996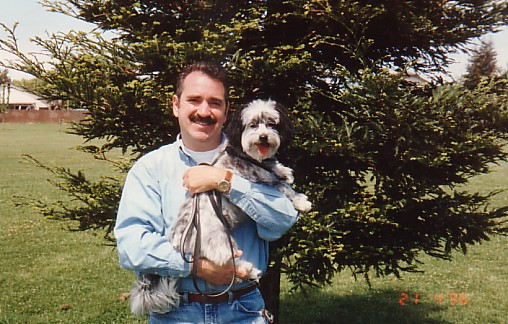 Clark and Spanky
Sacramento - 1996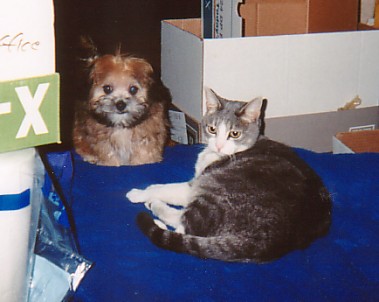 Pepper and Diddy
1999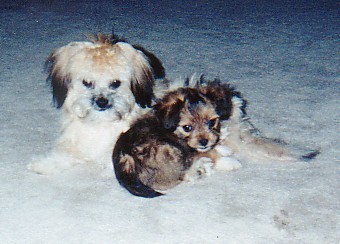 Pepper and Buddy
Roseville, California
1999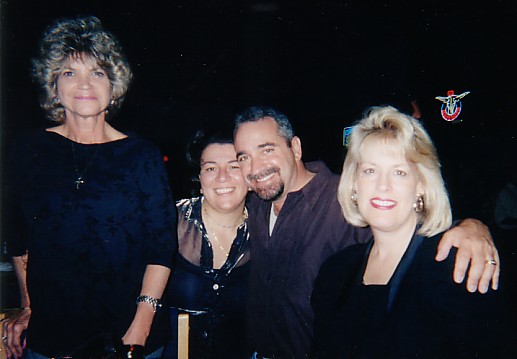 FEMites - Kay, Veronica, Clark and Clark's cousin, Karin
Raleigh, North Carolina - 1999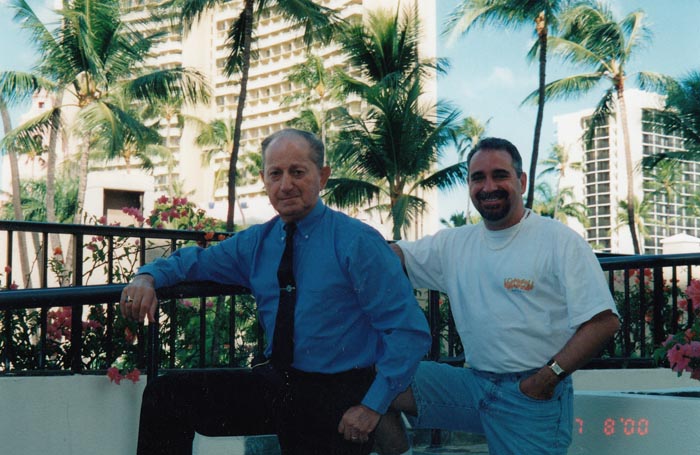 Clark's dad, Harry and Clark
Honolulu, 2000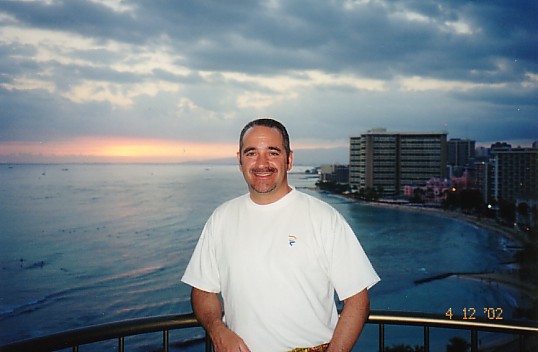 Balcony of the Waikiki Beach Marriott - 2002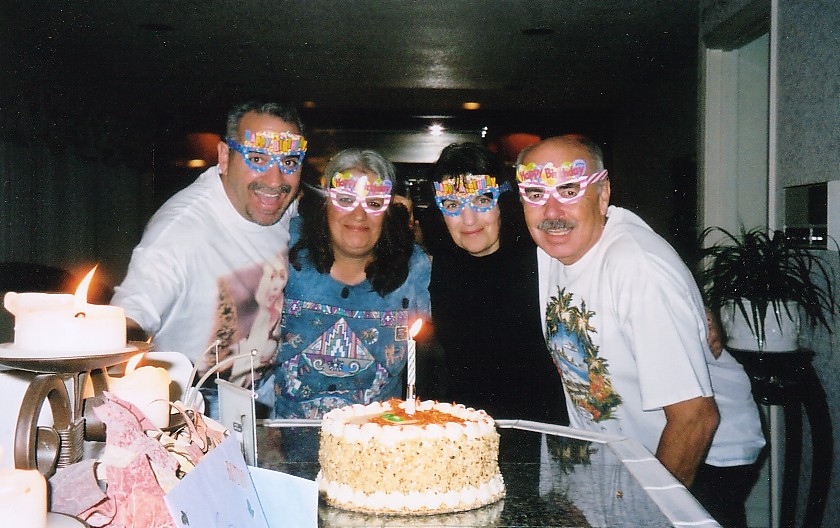 Clark, Susie, Sheri and Tom
But whose borthday day was it???
A little boidy told me it was Clark's...
Auburn - September 2003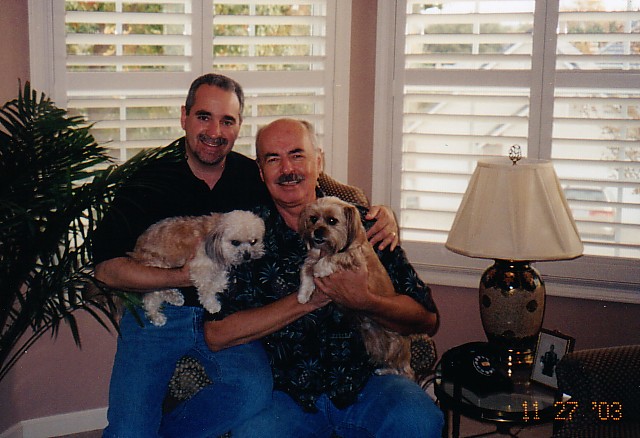 Clark and Tom with Pepper and Buddy
November 27, 2003
Auburn, California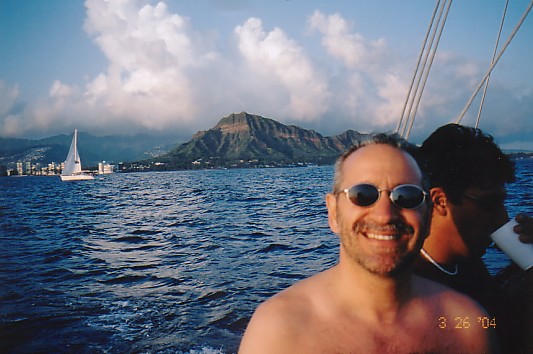 Diamond Head - March 26, 2004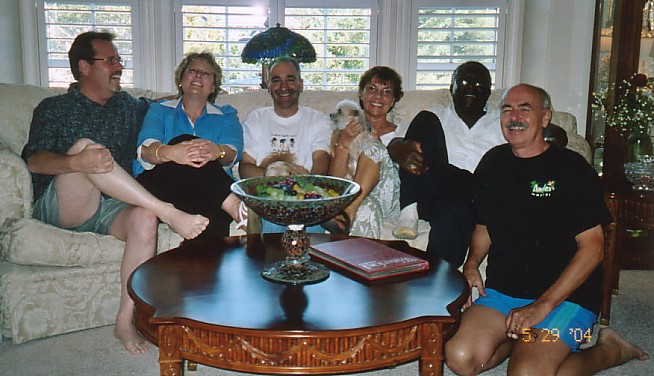 Jim, Karen, Clark, Erik, Abe and Tom
Clark is holding Buddy and Erik has Pepper
Auburn, California - May 29, 2004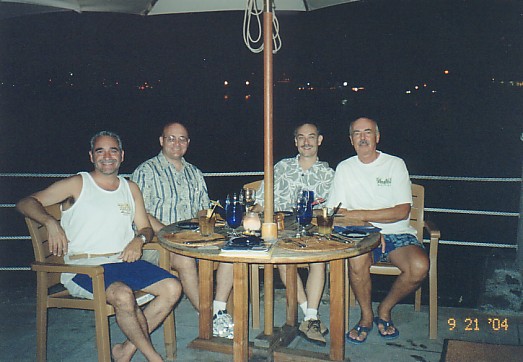 On the Kona side of the Big Island
Clark, John, Kevin and Tom
And, Mud Pie for Clark's birthday --September 21, 2004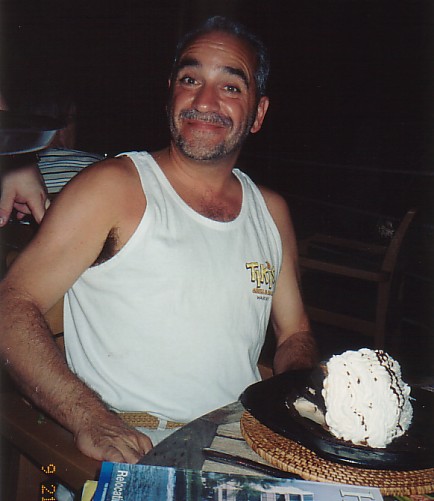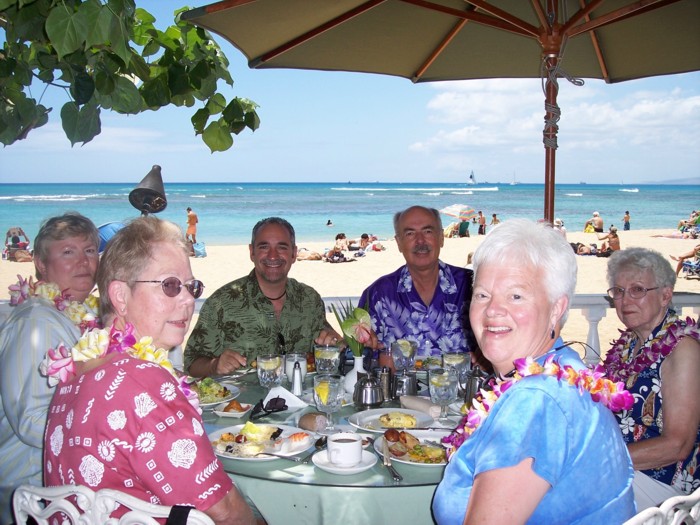 Roxene, Louise, Clark, Tom Ruth and Shirley
Under the Hau Tree for Ruth's birthday
April 2005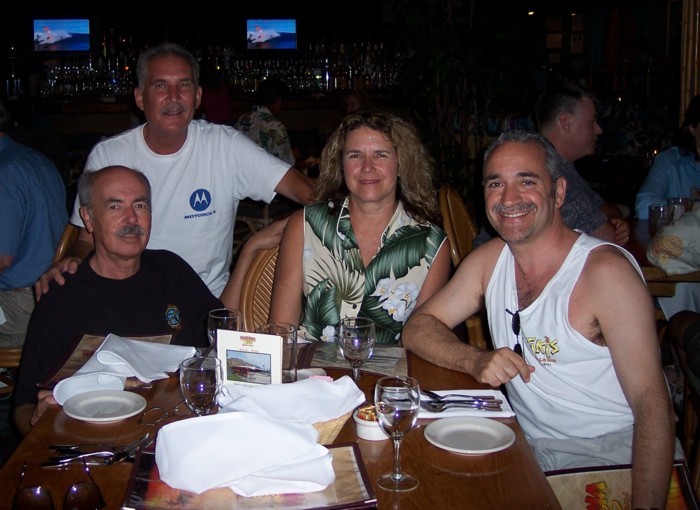 Tom, Bud, Hana Thompson (Bud's cousin) and Clark
Haleiwa Joe's in Kaneohe
April 2005
Halekulani On the Beach at Waikiki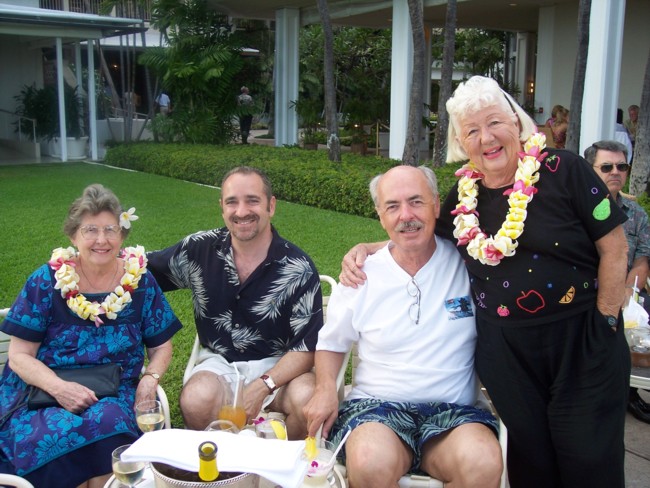 Alice, Clark, Tom and ML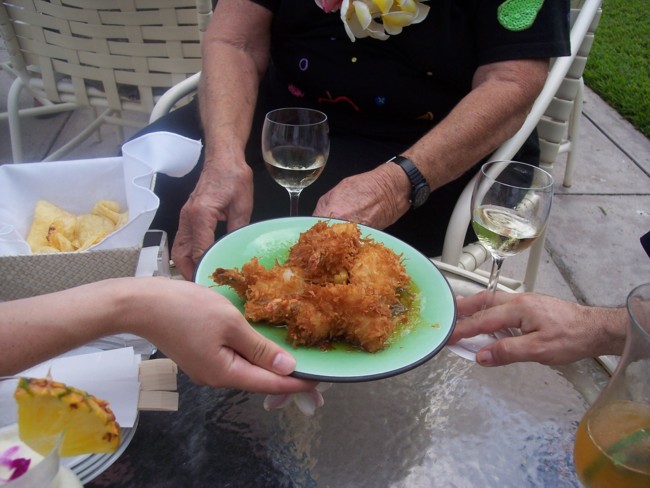 The best coconut shrimp anywhere!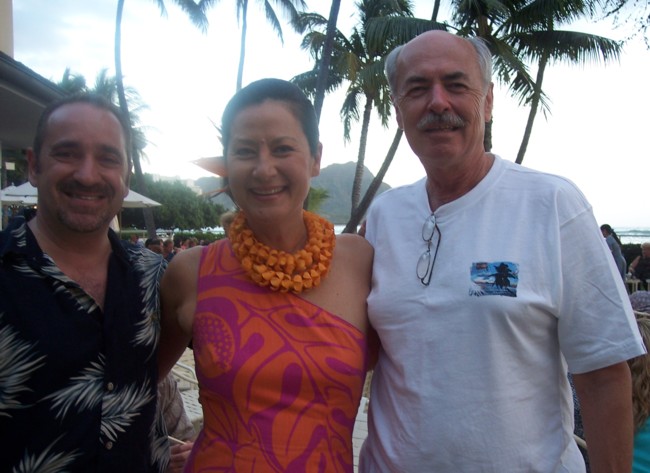 Clark, Kanoe and Tom
Kanoe #1
Kanoe #2
(go to the bottom of this page,
stop the background music,
then click on Kanoe #1 or Kanoe #2,
to see her dance)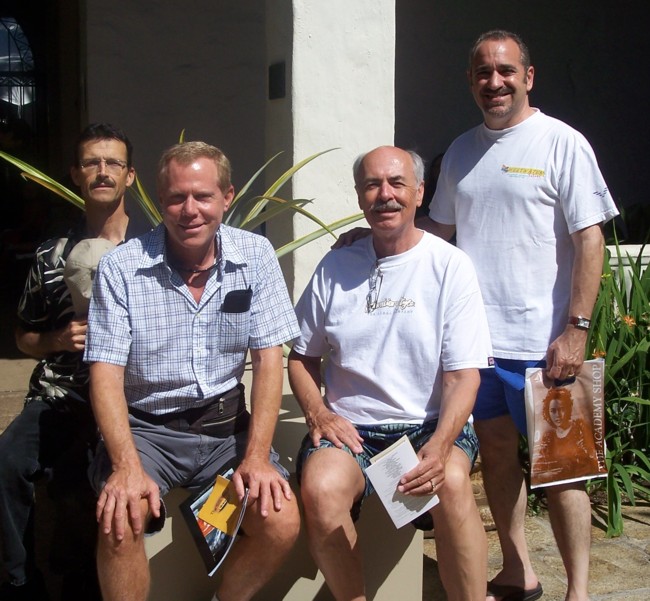 John, Mike, Tom and Clark
An afternoon at Honolulu Museum of Art
(formerly the Honolulu Academy of Arts)
at the lily pond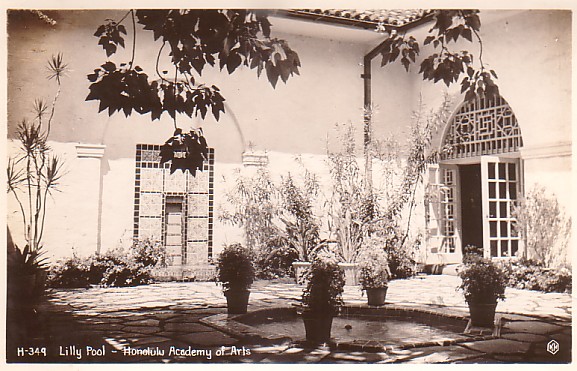 Here's that Lilly Pond in the 1930's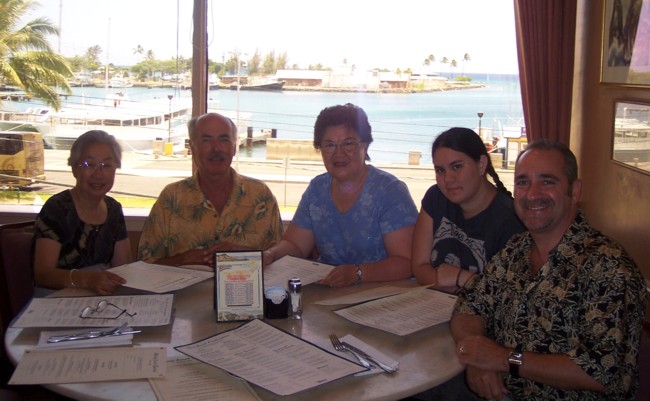 Elizabeth, Tom, Mrytle, Adriana and Clark
Lunch at Kincaidís restaurant in the Ward Warehouse.
In the background is Kewalo Basin.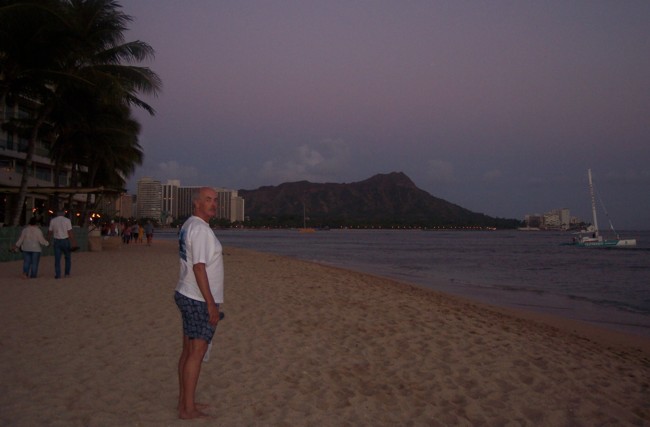 Tom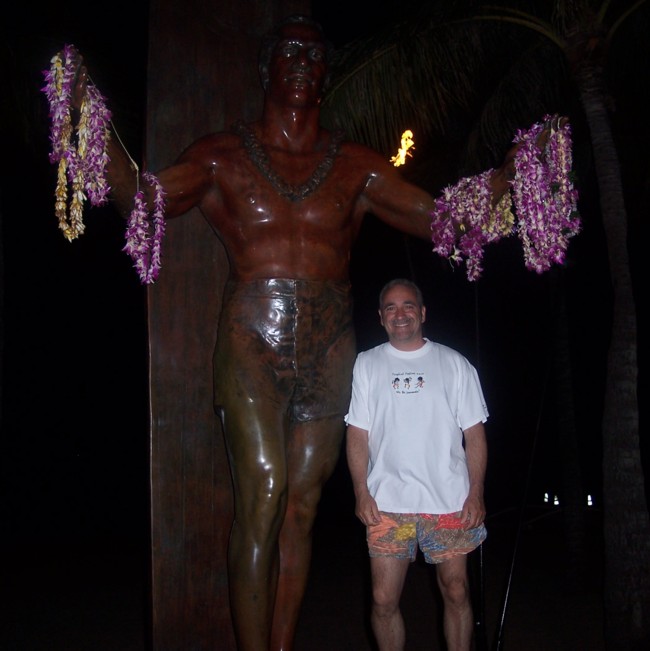 The Duke and Clark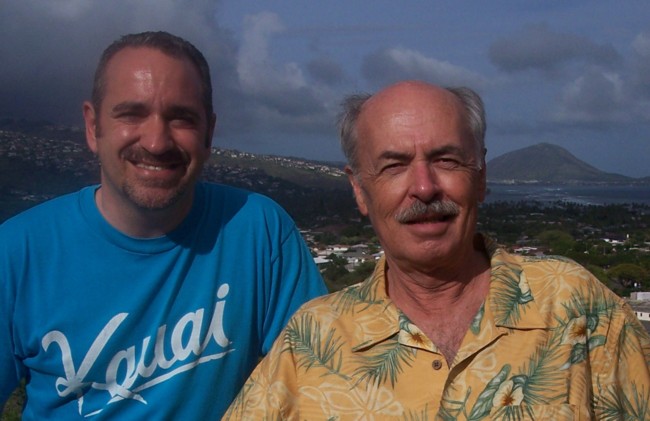 Up at Punchbowl - April 27, 2006
Georgi and her "Scott" together again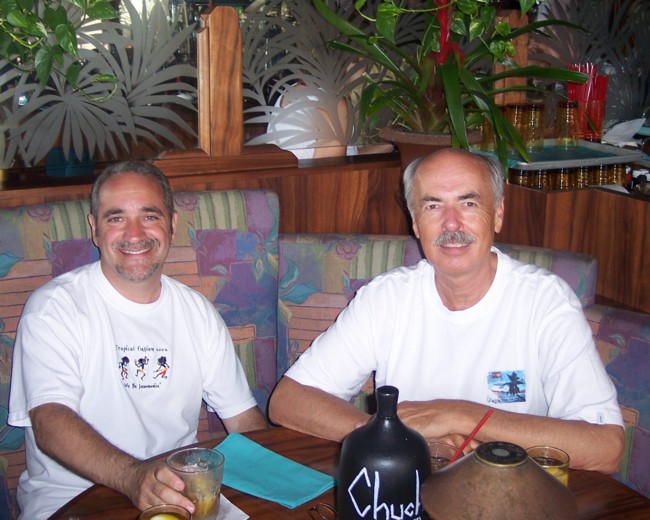 Clark and Tom
Chuck's Steak House - Waikiki
about 2006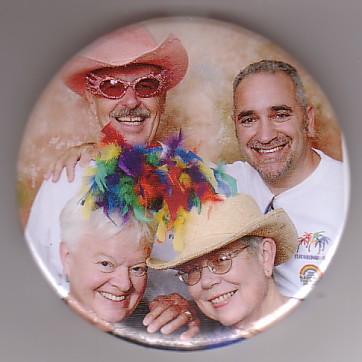 Tom, Clark Shirley and Roxene
Gay Pride, Sacramento, 2007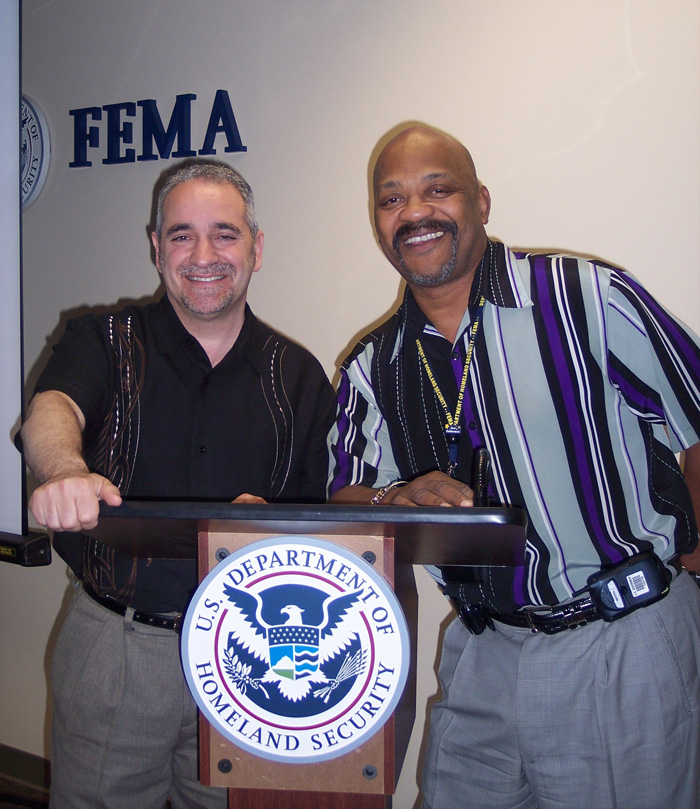 Clark and Ben Dew
FEMA Conference in Oakland - 2007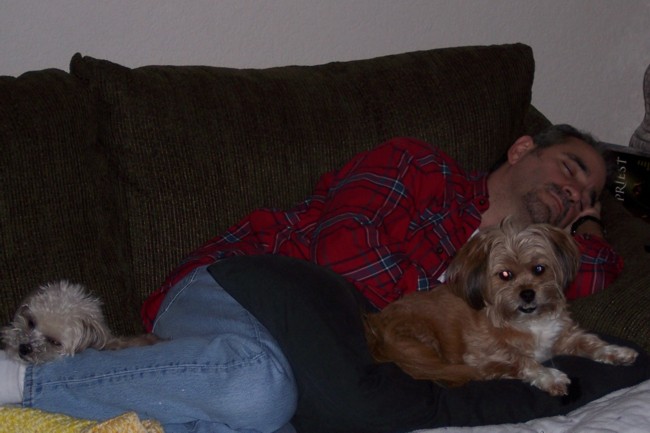 Pepper, Clark and Buddy
abt 2007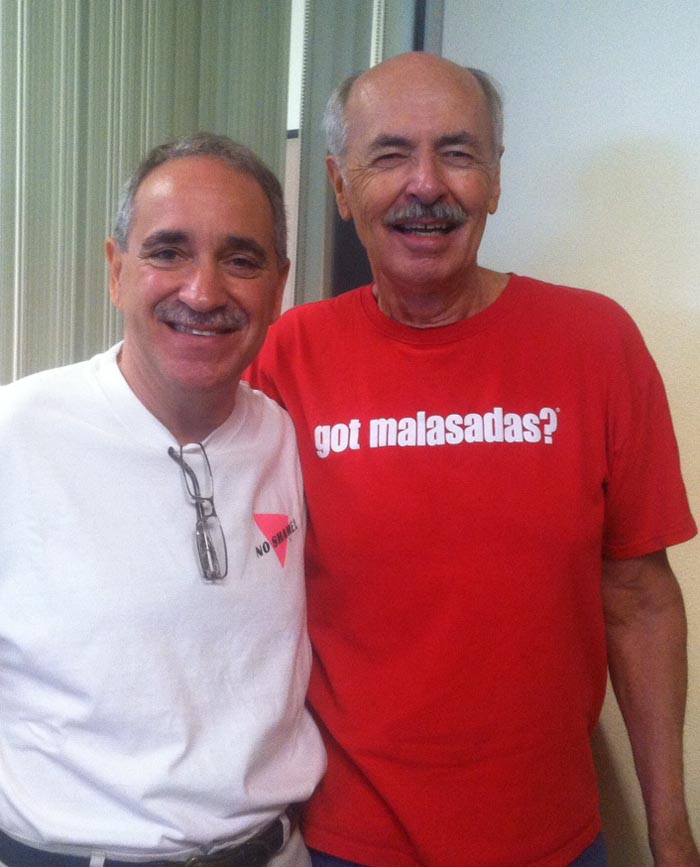 And suddenly, we were married -legally!!!
Never even imagined this would ever happen to us, EVER!
ABSOLUTELY AMAZING!
Thank you Joe Biden
July 1, 2013
At the Courthouse
Indio, California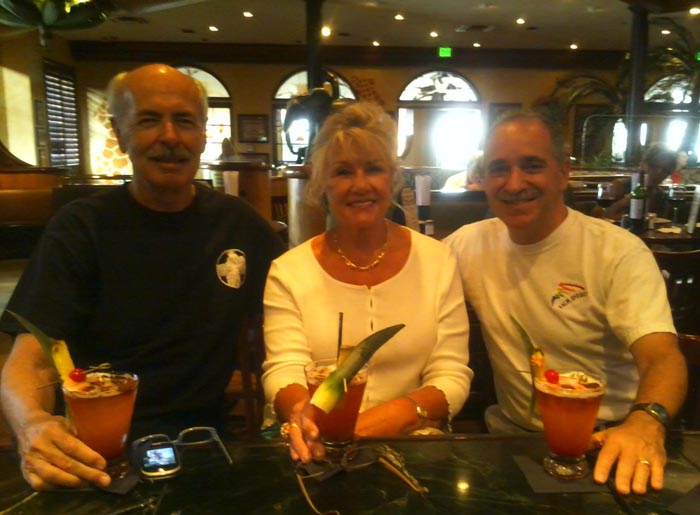 Tom, Julie and Clark
A small celebration with a good friend
Elephant Walk - July 2, 2013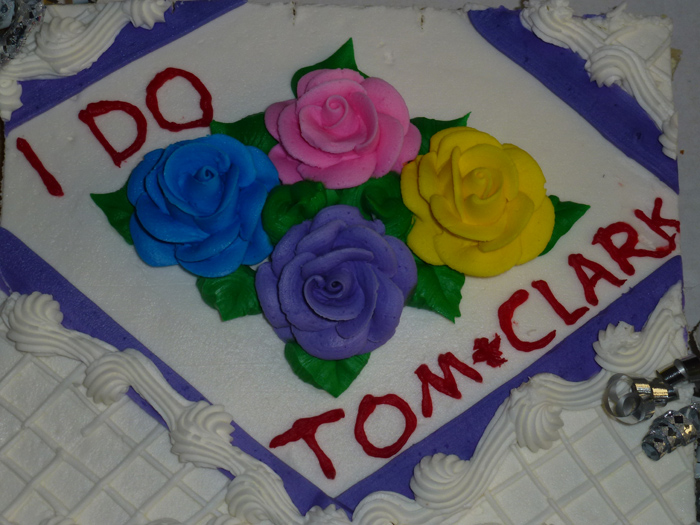 A bigger suprise celebration at David and Sergio's
July 4, 2013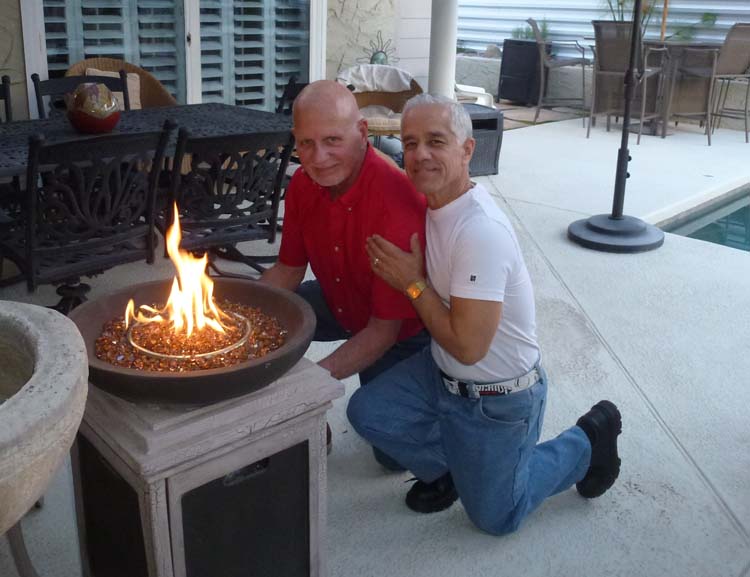 FEM-ites- August 2013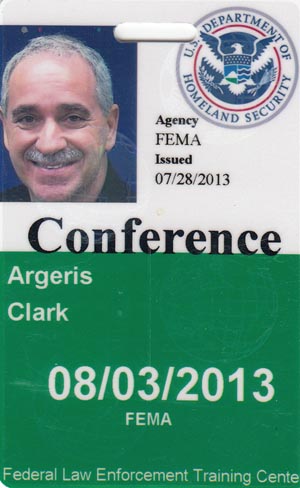 Moosette, Conductor and Moosure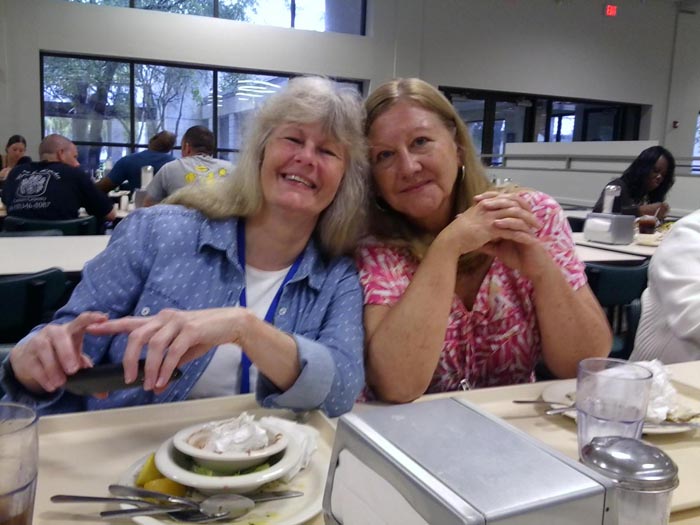 Moosette and Jill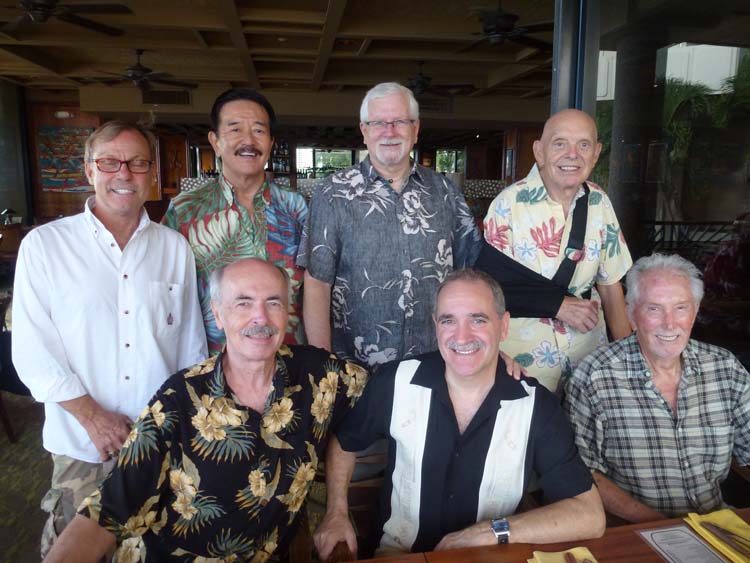 In September 2013, we honeymooned in Hawaii...
And, Clark's 58th birthday party at Chuck's Steakhouse in Waikiki with
Lee, John, John, Bob,
Tom, Clark and Norm
always fabulous friends...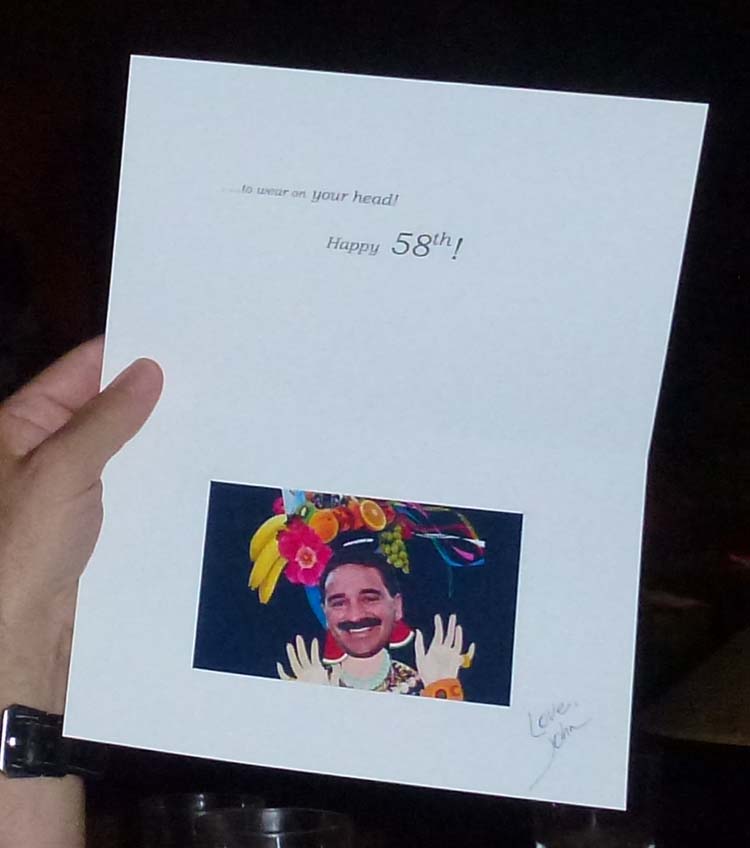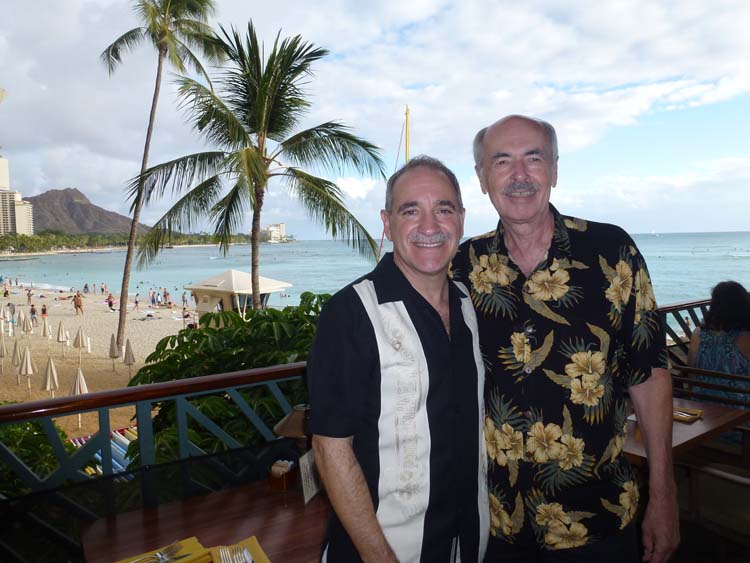 and lovers...


More long time friends aka Ohana...

Great friend, Anne English, who helped manage our condo with Clark at the Hukilau on Kauai
Excellent place with ono food and service...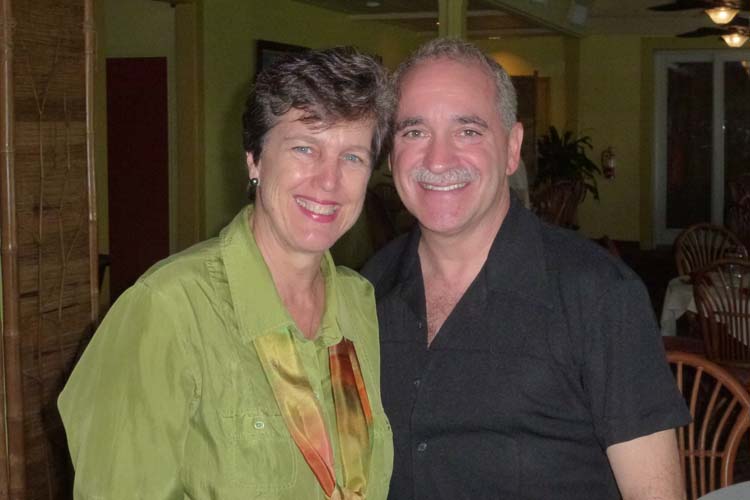 Having their special Mai Tai's at the Olympic Cafe, waiting for our friends Roy and Loyd from Hanapepe.
Olympic Cafe also has lots of ono food and service...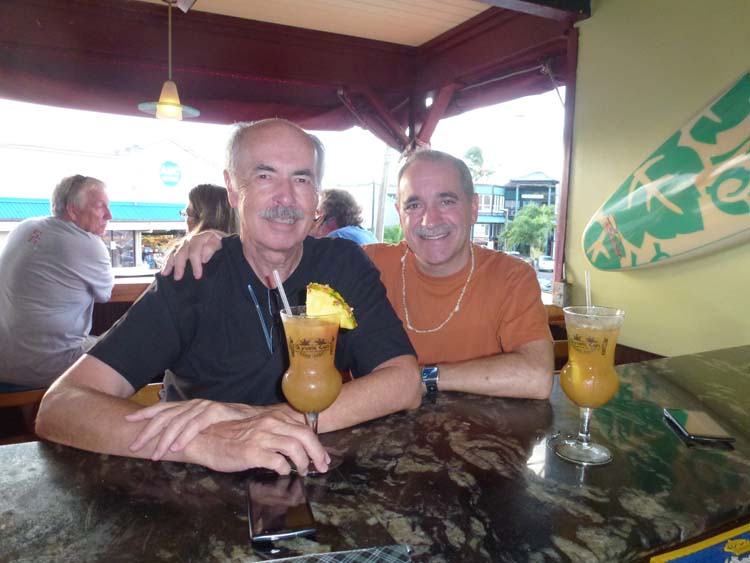 OK, here's Loyd Clayton and Roy Buduan - friends for over 30 years...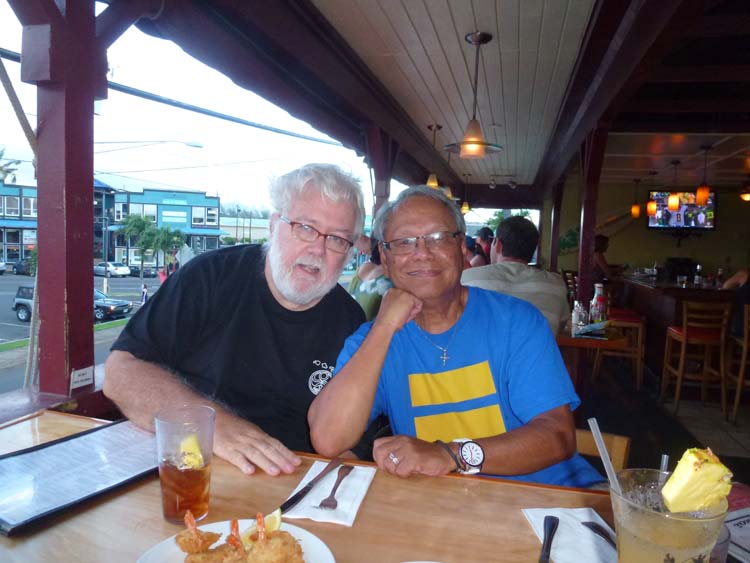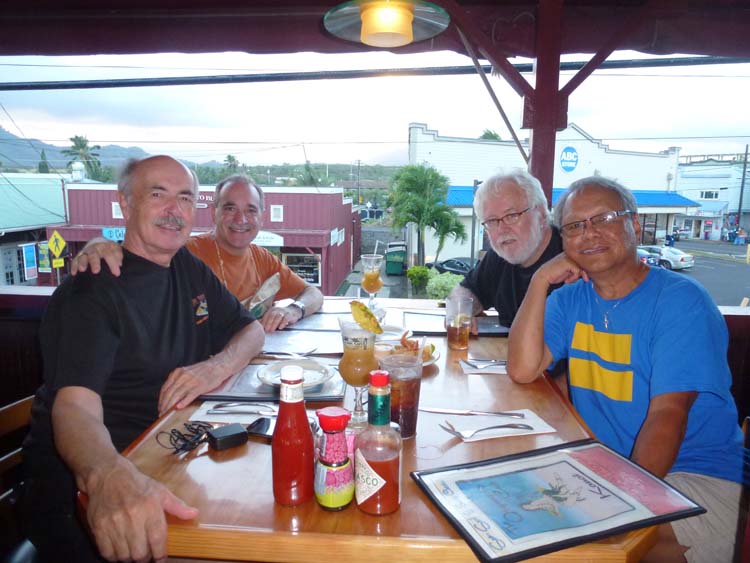 Roy did this beautiful painting for us...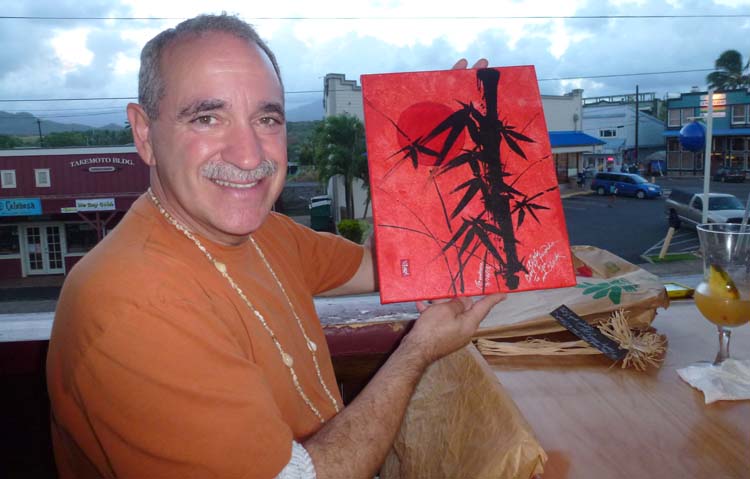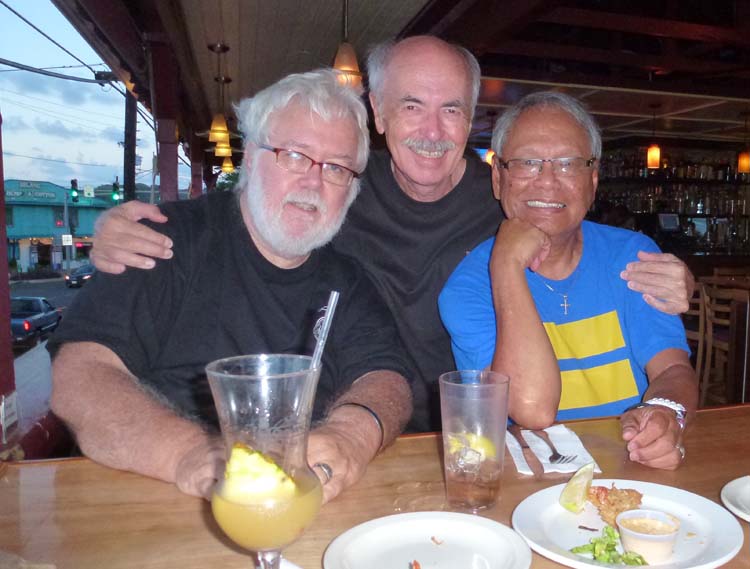 It was a great moment in time for all four of us....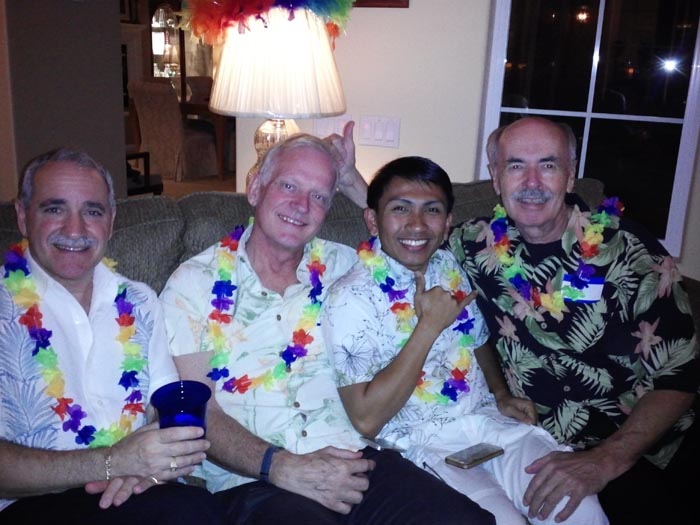 New friends moving to Palm Springs from Kaneohe, Oahu
Clark, Doran, Kali and Tom
First meeting, November 11, 2013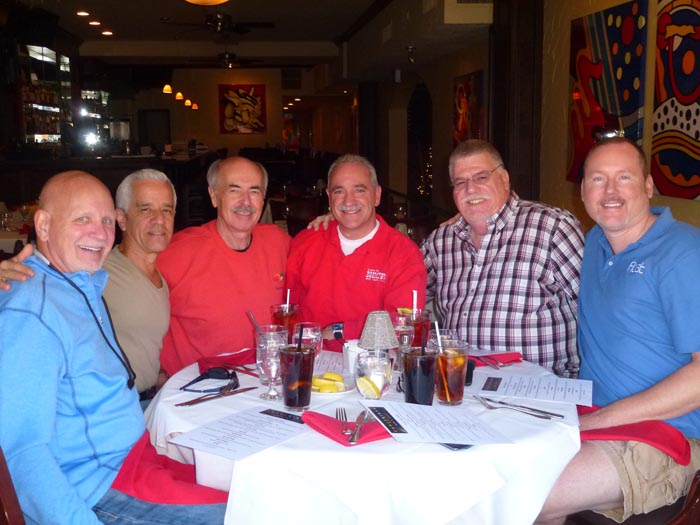 David, Sergio, Clark, Tom, Don and Doug
Brunch at 340 North
December 2013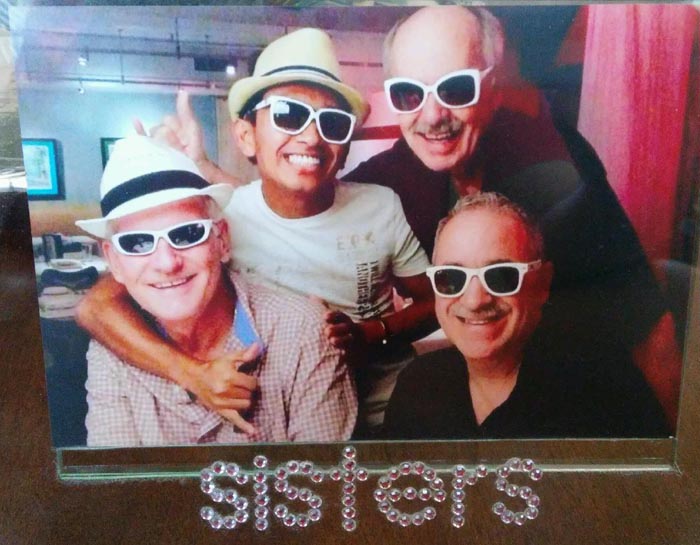 Doran, Kali, Tom and Clark
Spring 2015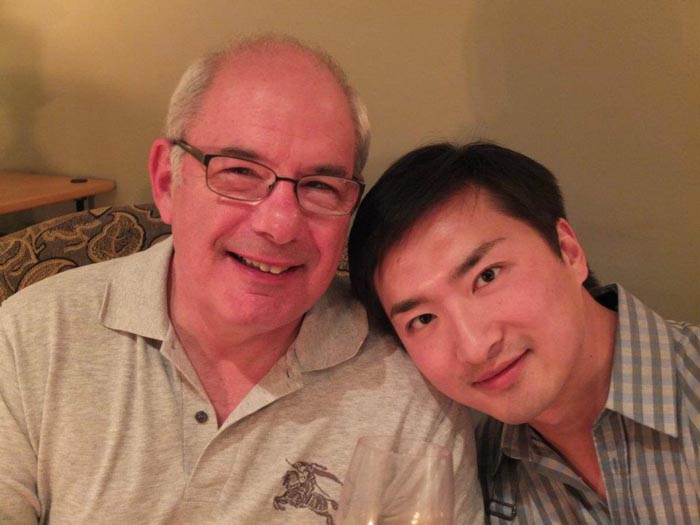 Dennis and Richard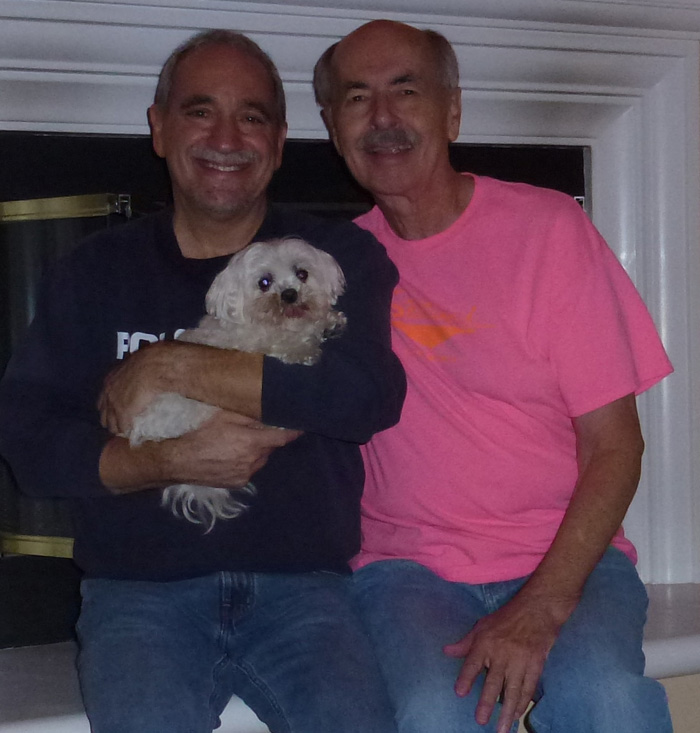 BooBoo comes into our lives
January 7, 2016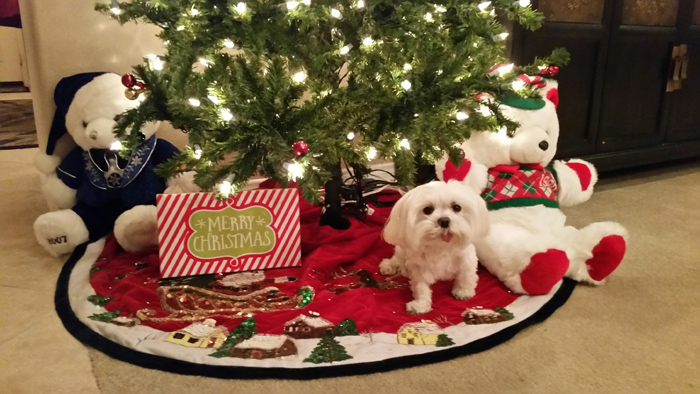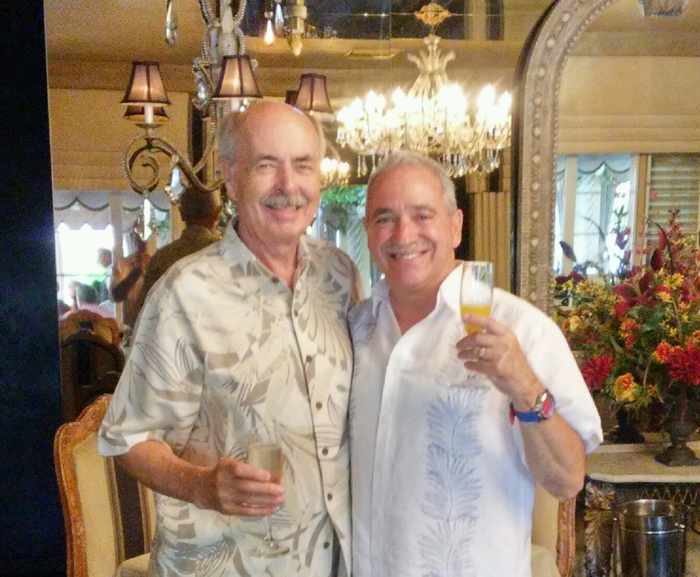 Melvins in Palm Springs
Our 33rd Anniversary
Memorial Day 2016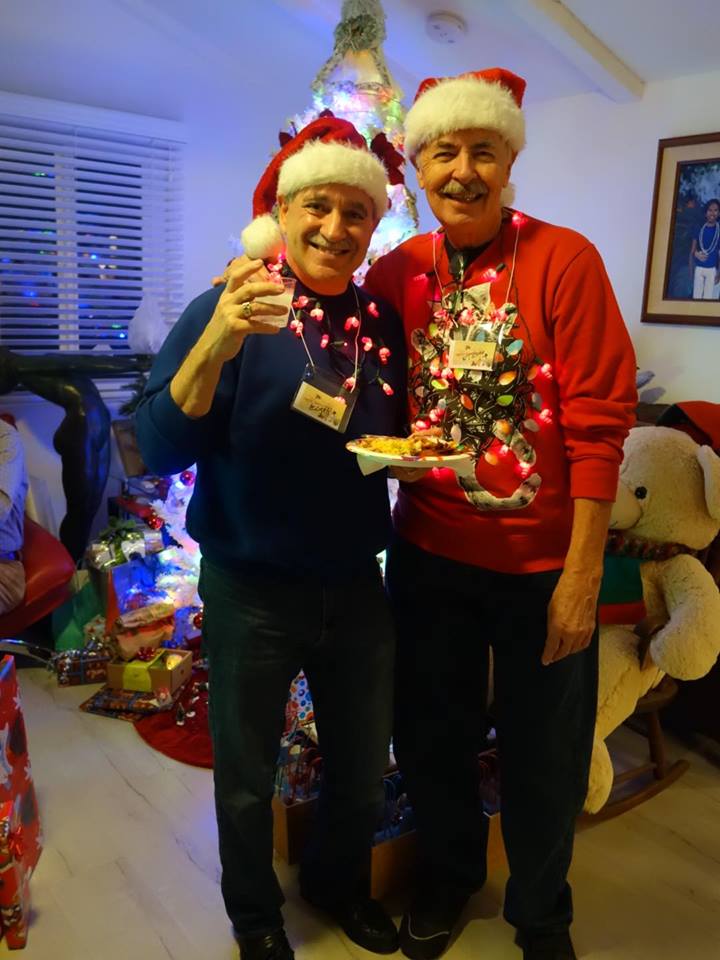 Christmas Eve at the Porter Home
2016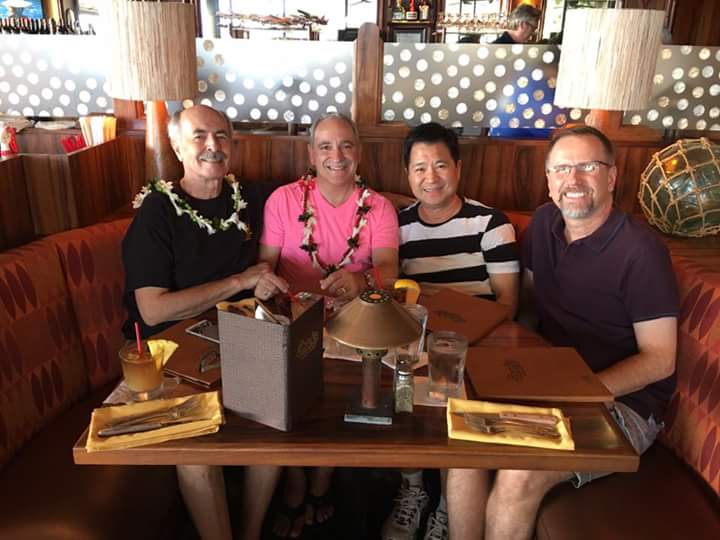 Tom and Clark with new friends at Chuck's Steakhouse in Waikiki, Cole and Kevin
February 12, 2017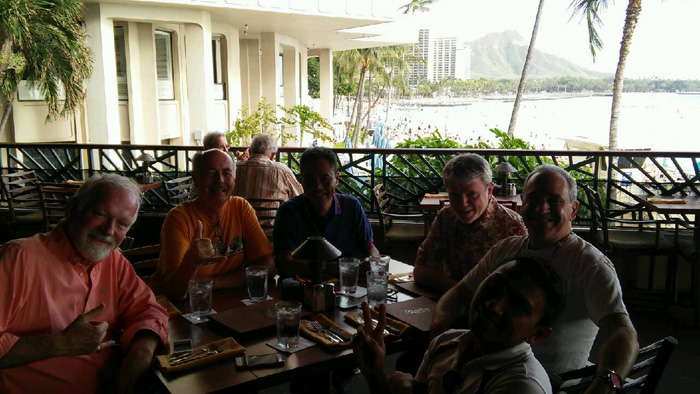 Who'd believe that three couple from Palm Springs, Rancho Mirage and San Francisco
would all show up in Wakiki during the same time period -- we didn't...
And we've known each other for awhile...
Chuck's Steakhouse in Waikiki- February 19, 2017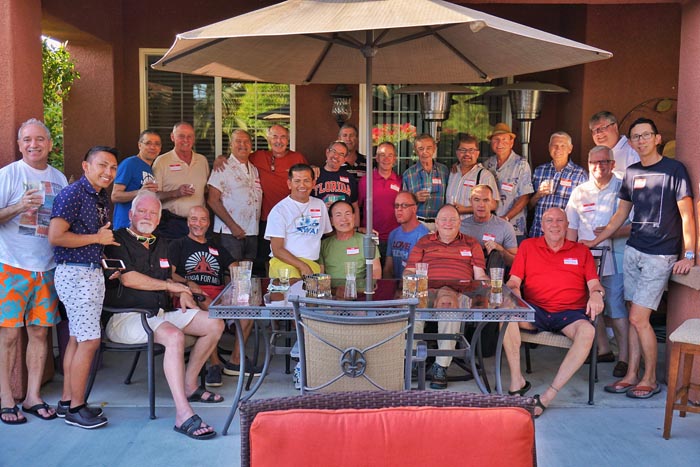 Potluck - May 18, 2017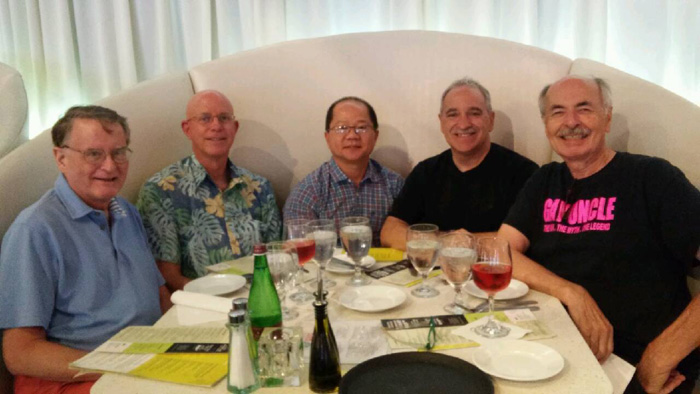 John, Stan, Jeff, Clark and Tom
Lulu's in Palm Springs - June 24, 2017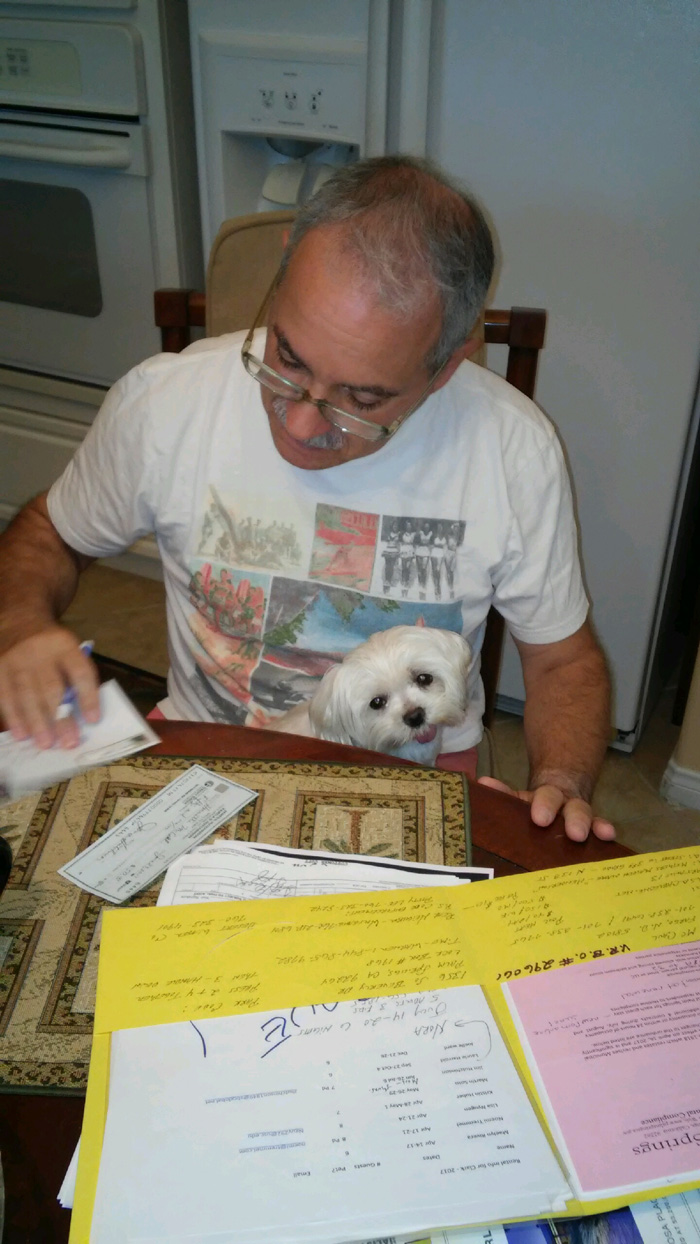 BooBoo helping dad with the bills...
June 30,2017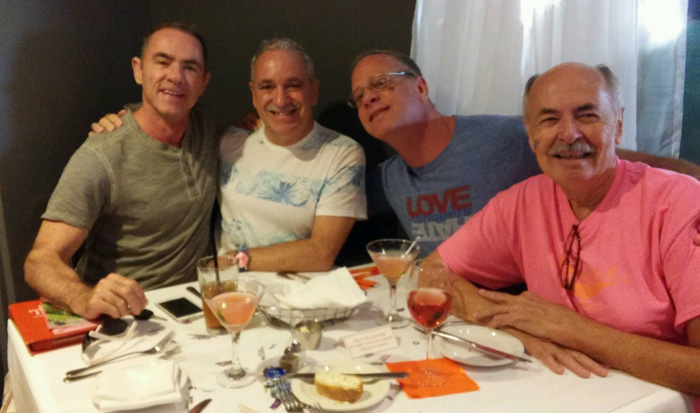 Dinner with Ty and William - at Trio
Ty's birthday and our 34th Anniversary
July 1, 2017



Richard, Tom and Clark at Wang's in Cathedral City, California
July 3, 2017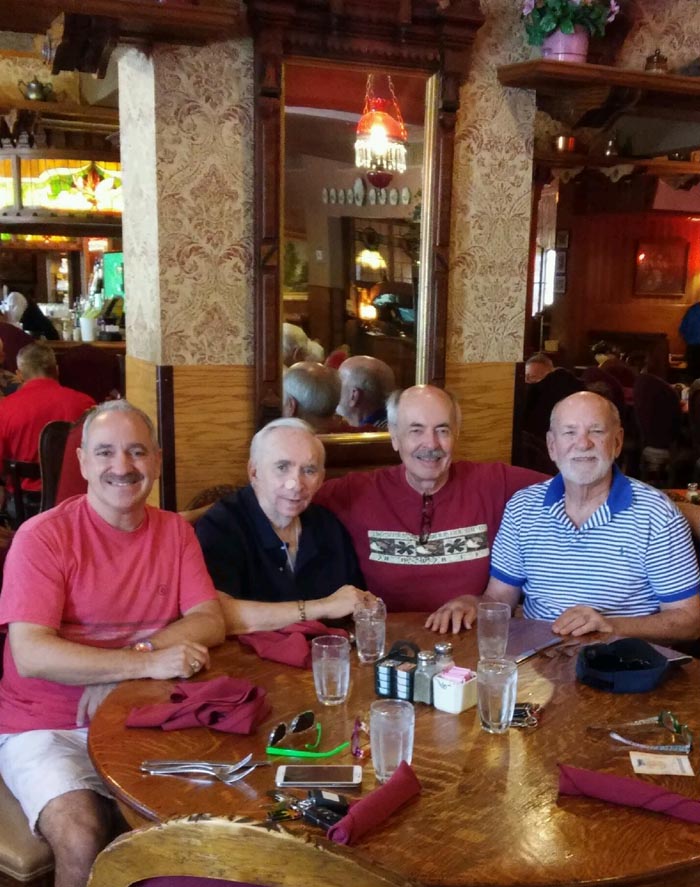 Birthday lunch for John at Billy Reed's - July 21, 2017
Clark, Johnny, Tom and Don

And the love continues...