HENRY JOSEPH HARDIN (1917 - 2007)
"Joe"
(Pilot)
(CNAC Fall 1944 - 1946, Fall 1946 - 1947)
(Captain - Summer 1945)
(Hump Flights - 250+)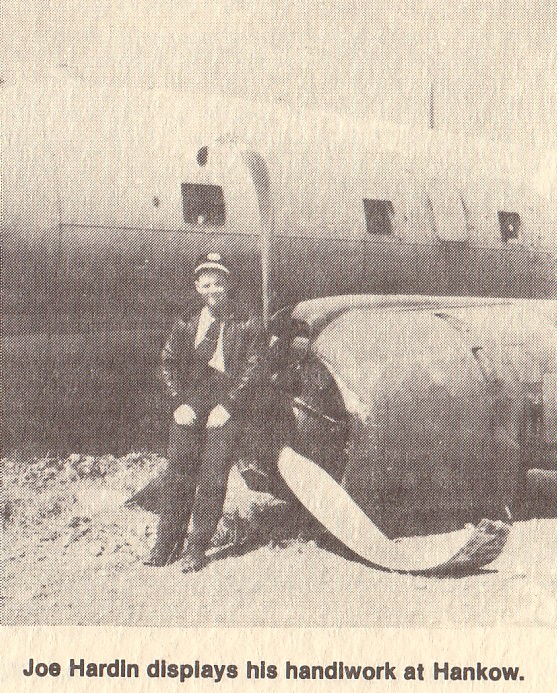 Joe's plane is a C-46
(from "Wings Over Asia" Volume V)

---
July 21, 2001
Your CNAC Web Editor just got off the phone talking with Joe and his wife Ann. They've been married 63 1/2 years. Ann said they would be sending me some written material and photos soon. Joes' break in service happened when his Dad passed away and Joe went home for a little while.

Joe and Ann live in Connecticut.


---
Joe was born June 22, 1917 and passed away February 4, 2007 in Connecticut.






If you would like to share any information about Henry Joseph "Joe" Hardin
or would like to be added to the CNAC e-mail distribution list,
please let the CNAC Web Editor, Tom Moore, know.
Thanks!


Background music to this
page can be controlled here.
"Tuxedo Junction"