FRANK J. HAVELICK (1907-1991)
(CNAC 1933 - 1937)
(Captain - probably April of 1933)


From Gene Banning's notes of 8/31/00:
"hired in U.S. late 1933; transferred to Panagra 9/37."

---
Another list indicated that Frank checked out as Captain in April 1933.

---
On the 1971 and 1979 CNAC Members List, Frank gave his address as:
Frank Havelick
1180 N.E. 97th St.
Miami Shores, Fla. 33138


---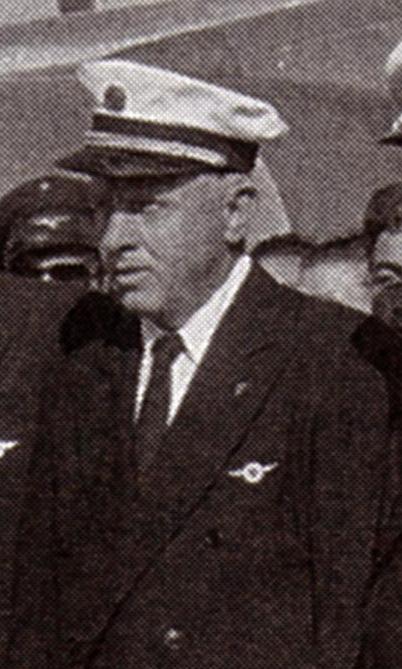 Here is a photo of Havelick in 1960 doing high altitude airport testing in a DC-8 for Panagra.
(Photo Courtesy of Justin Messenger, http://www.dc8cockpit.catisp.com/)
---
April 27, 2001
Dwight Broeman says, "Frank was my grandfather. Greatest person that I have ever known and the most interesting man that I have ever met!"

November 18, 2001
And from Dwight's sister, Lauren Broeman, we received the following e-mail:
"Frank was my grandfather, as well. I used to love to hear the stories of his flights through China, as well as South America. I agree with my brother, Dwight Broeman....he was by far the most interesting and knowledgeable man I have ever known."

Dwight and Lauren will be providing more information about their grandfather, Frank, - pictures, too! Please check back for the next update on Captain Frank J. Havelick.






If you would like to share any information about Frank Havelick
ore would like to added to the CNAC e-mail distribution list,
please let the CNAC Web Editor, Tom Moore, know.
Thanks!



Background music to this
page can be controlled here.
"Keep Your Sunny Side Up"