KENNETH W. HEALY (1916 - 2016)
(CNAC November 1947 - very late in 1949)
(Captain - probably in late 1947)


I am sorry to bring you the news that Captain Ken Healy passed away on June 23rd after celebrating his 100th birthday on June 9th.

This picture was taken many years ago when he was Vice-President of World Airways.
I have attached an obituary (see below) I put together for Ken and mentioned his days with CNAC.
He really enjoyed the CNAC reunion and was still talking about those good old days in China.

Sincerely,
Warren Vest

---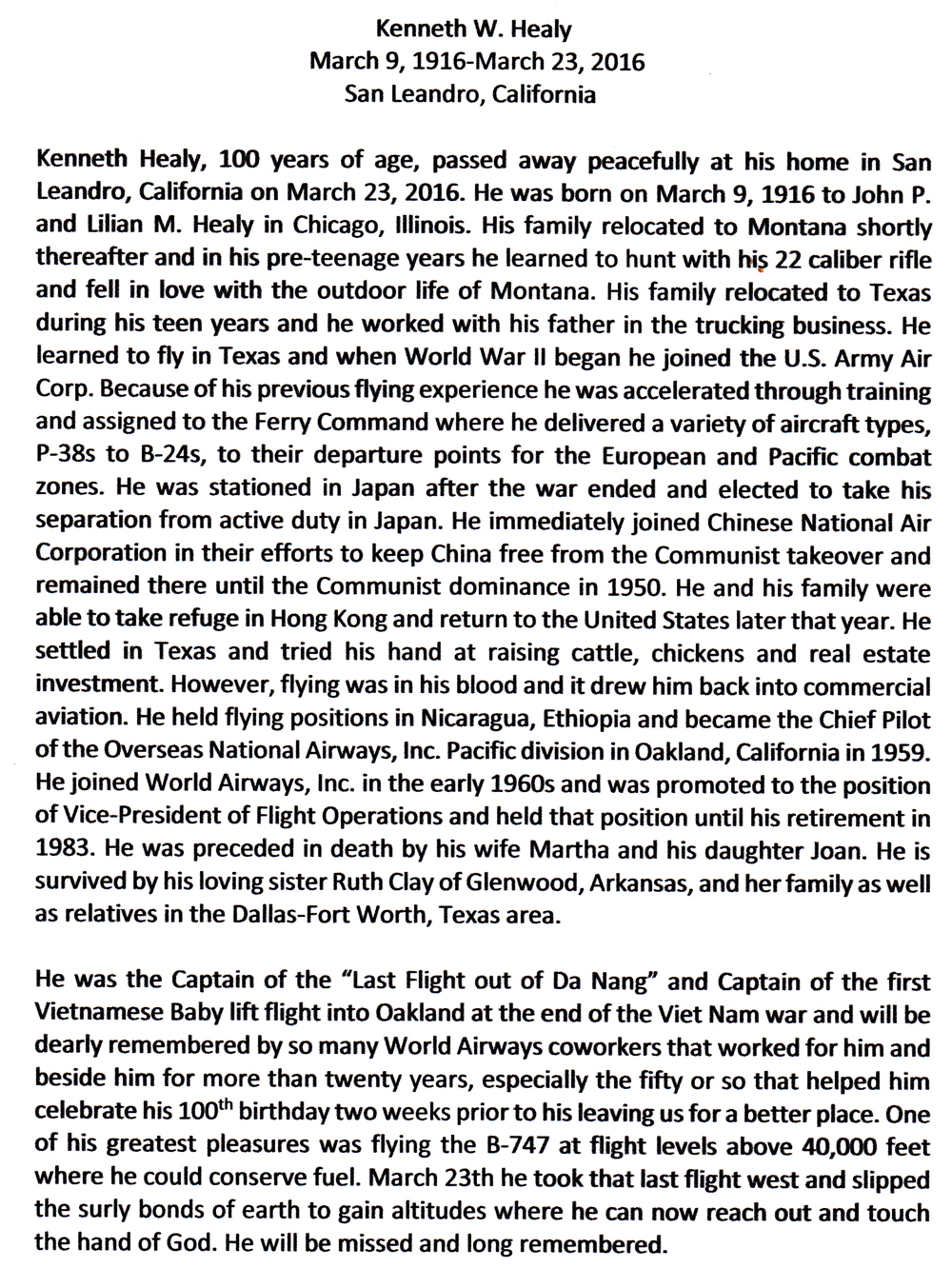 ---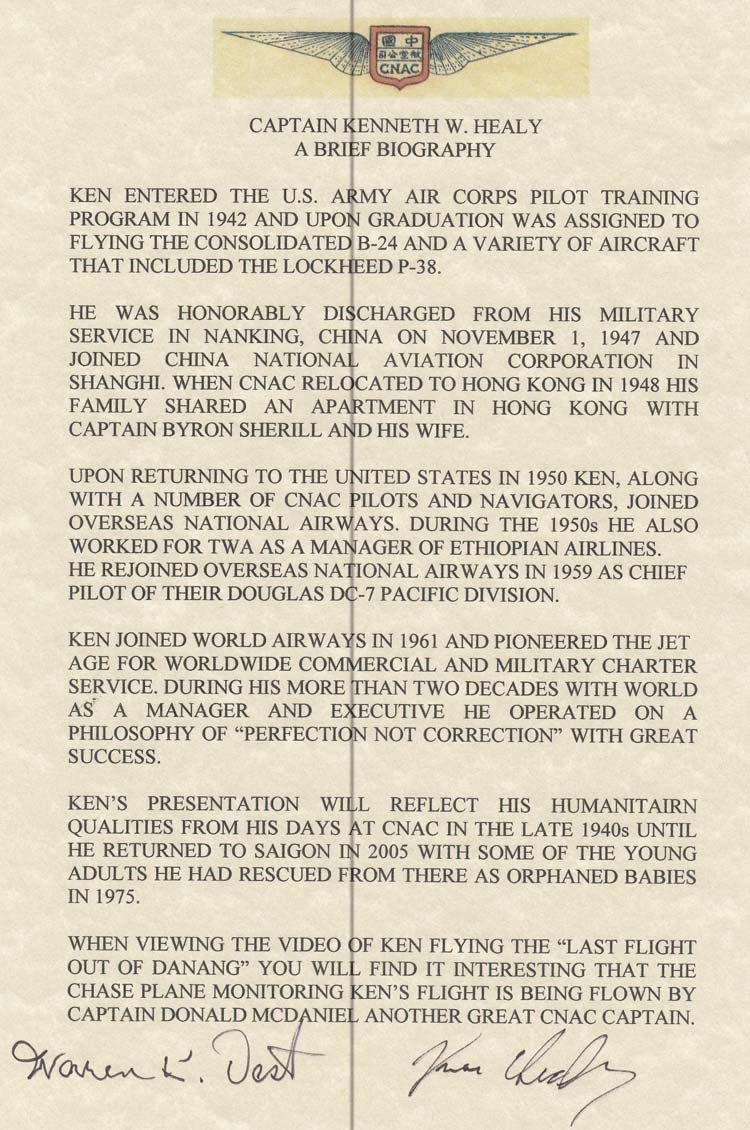 This bio was prepared by Ken's friend Captain Warren Vest.
Thank you Warren.
---
From a 1960's CNAC Personnel List:
Healy Ken
Overseas National Airlines
Oakland Airport

---
From a 1965 CNAC Mailing List:
Ken Healy
World Airways Inc.
Oakland Int'l Airport
Oakland, Calif.

---
From the 1995 CNAC Members List:
Healy, Capt Ken
1893 Marine View Dr
San Leandro, CA 94577

---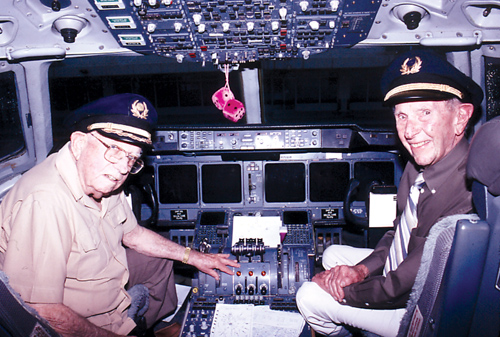 Operation Babylift pilots Ken Healy (left) and Bill Keating (right) on the flight deck of the (World Airways) MD-11
that made a commemorative trip back to Vietnam.
Please check out the following link for more about this special flight: http://www.vietnambabylift.org/World_Airways.html






If you would like to share any information about Kennneth Healy
or would like to be added to the CNAC e-mail distribution list,
please let the CNAC Web Editor, Tom Moore, know.
Thanks!



Background music to this page can be controlled here.
"Begin The Beguine". Top of the chart in 1940.