DENNIS STUART KELLY (191? - 1944)
(Pilot)
(CNAC February 1944 - March 13, 1944)


NEWS FLASH!
August 7, 2017
I have send a letter and two e-mail messages to decendants of Dennis Stuart Kelly. I'll post whatever I hear back, with their permission. Using Ancestry.com, I also found his picture on his USA Declaration of Intention, dated December 9, 1941.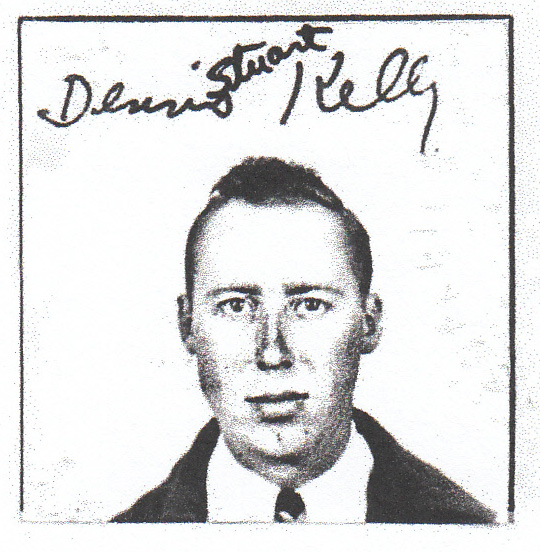 From Gene Banning's list of 8/31/00:
"... 2/44; hired as ferry pilot, killed in Cuba 3/13/44 did not get to China."






If you would like to share any information about Dennis Kelly
or would like to be added to the CNAC e-mail distribution list,
please let the CNAC Web Editor, Tom Moore, know.
Thanks!


Background music to this
page can be controlled here.
"We'll Meet Again" sung by Vera Lynn