July 2, 2001
The following e-mail message came from the Charles and Kay Klewin, son and daughter-in-law to Charles.
"My dad said he was in the CNAC from 1943 to 1948, the end of the war. I'll be sending two pictures of him - one when he was in the CNAC and the other when he was about 62. Please return them. He is now 83 and will be 84 on July 10. I had my father looking through your web site and the stories started flowing.


| | |
| --- | --- |
| Charles D. Klewin - India, 1942 | Charles D. Klewin - more recent |
(Both photos courtesy of Charles D. Klewin)
---
July 21, 2001
"Tom;
I knew Charles Klewin when I was kid in Paterson, NJ , he is six years older, so after WWII he told me about and airplane for $400.00, that was a dream of mine (I learned to fly right after the War). We went to Huguenot, NY, to the Airport and did buy two Commonwealth Skyrangers in pieces but new, less engine, wheels and brakes. I did put mine together, and he did some on his, but he was not a pilot and after a while sold his plane. I did fly mine for about 500 hours, and a few years ago I thought I would search the Net for my plane. I tried Commonwealth and no luck there -- I knew it was originally a Rearwin and looked for Rearwin and you should look up Rearwin.com and learn about the builders of the Skyrangers etc., which led me to meet David Cohn, he writes the SPARS newsletter, there are now 11 newsletters, which you can read and my plane is in #4 and a story in #10 by myself.

I also met Eric Rearwin, Grandson of Ken Rearwin and he works in Richmond, CA, and I notice you are in Roseville and if I remember, the Southern Pacific Railroad went through your town (yes, Ed, that's right). You can put me on your E-mail list (I did).

I will attach some photos of Charles Klewin and me with my plane, Charles on left, he sent me your card and that is how I found the China Website and his photos. I could have written more, but I thought it would be too boring (not so Ed).

Ed Gallagher
E-mail mrnsu@peoplpc.com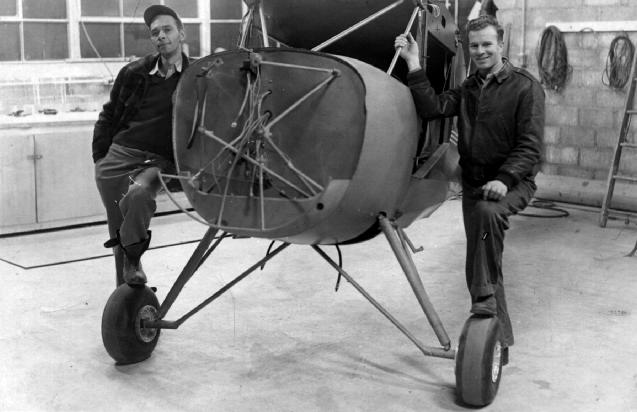 Charles Klewin and Ed Gallagher - 1950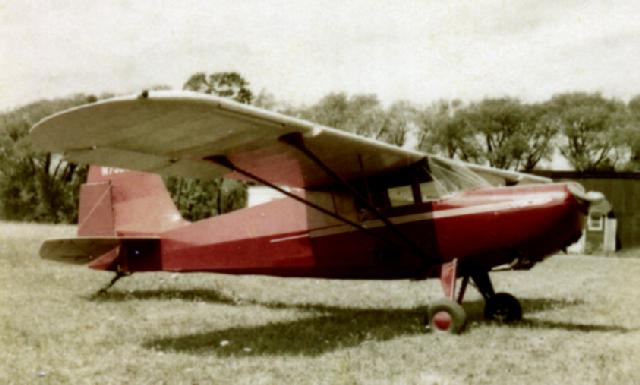 Commonwealth Skyranger, formerly Rearwin
(see www.rearwin.com)
(The above two photos are Courtesy of Ed Gallagher)
---
Charles Klewin died on June 9, 2005.
He was buried in Paterson, NJ in Cedar Lawn Cemetery.

If you would like to share any information about Charles Klewin
or would like to be added to the CNAC e-mail distribution list,
please let the CNAC Web Editor, Tom Moore, know.
Thanks!