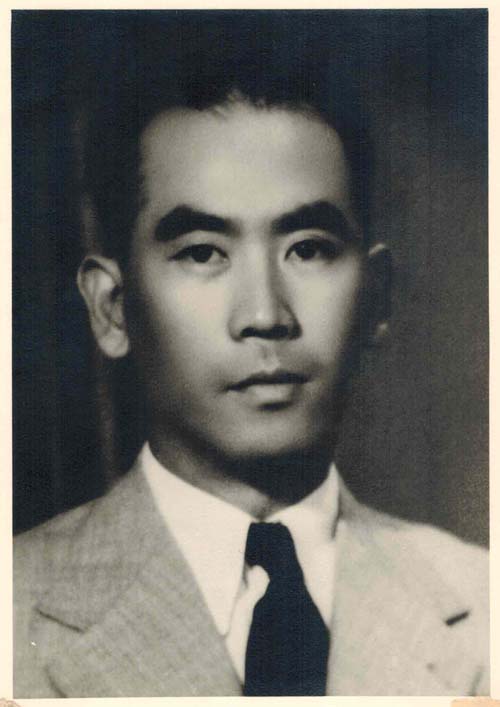 Lieu Chung-Chaun
taken about 1936



As co-pilot on the flight that was shot down by the Japanese August 24, 1938, Lieu Chung-chuan was killed by Japanese machine gun fire.

We believe that his wife's name was Adele Samelson Lieu (1907 - 2006) and that they had two children, Joan and Kent.


---
Odds and ends of the life of the Lieu family. I do hope the family might be found.
March 20, 2012

Tom, it looks like you once received a letter from Mrs Lieu - did she ever mention the kids?

Joan Lieu, born ~ 26 October 1931, born USA
Kent Ming Lieu, born ~ mid 1937, born China or HK

I don't know what happened to Joan, but a Kent M. Lieu of Malibu died in 2003.

Patti

AND And the spelling, "Liu" vs "Lieu"? Help.....

Same thing - it could also be spelled Liew, Lau, Loo, Low, Liou, etc. - but this fellow's official spelling appears to have been Lieu. It's just the newsman's homophone for the sound of the Chinese character. Often the same character was transliterated differnently depending on the region - either North or South (Chao vs Chow, etc) I once read an article in the North-China Herald about a Chinese fellow, and in the course of this same, single article, his name was spelled Kwan, Quan, and Guan!

Patti


---

May 4, 2012

In an attempt to remember C.C.'s son, Kent, I have re-posted the Legacy Guestbook for another year.
If you knew Kent or anyone from the Lieu family, please sign the Guestbook.
Thank you.
http://www.legacy.com/guestbook/latimes/guestbook.aspx?n=kent-lieu&pid=1643113&cid=gbsrchres


---
UPDATE
September 16, 2016

The picture at the top of this page and the following material comes from Steve Avampato, the grandson of CC Lieu.
Thank you Steve.

---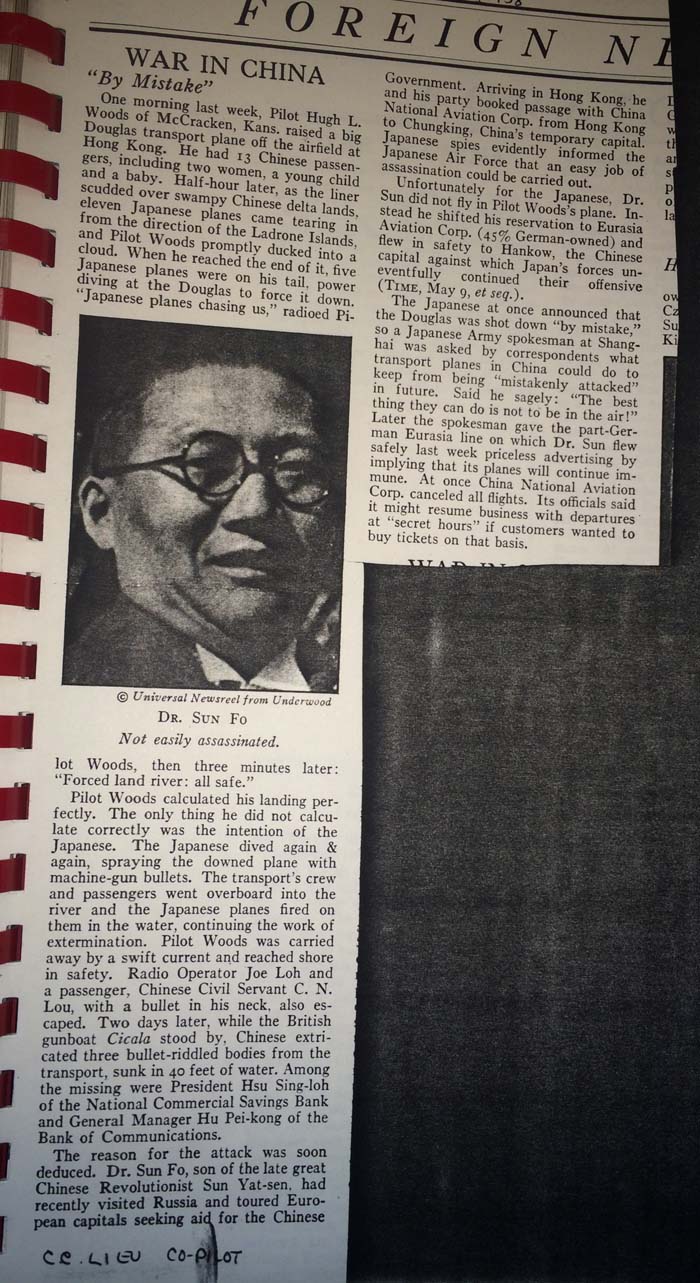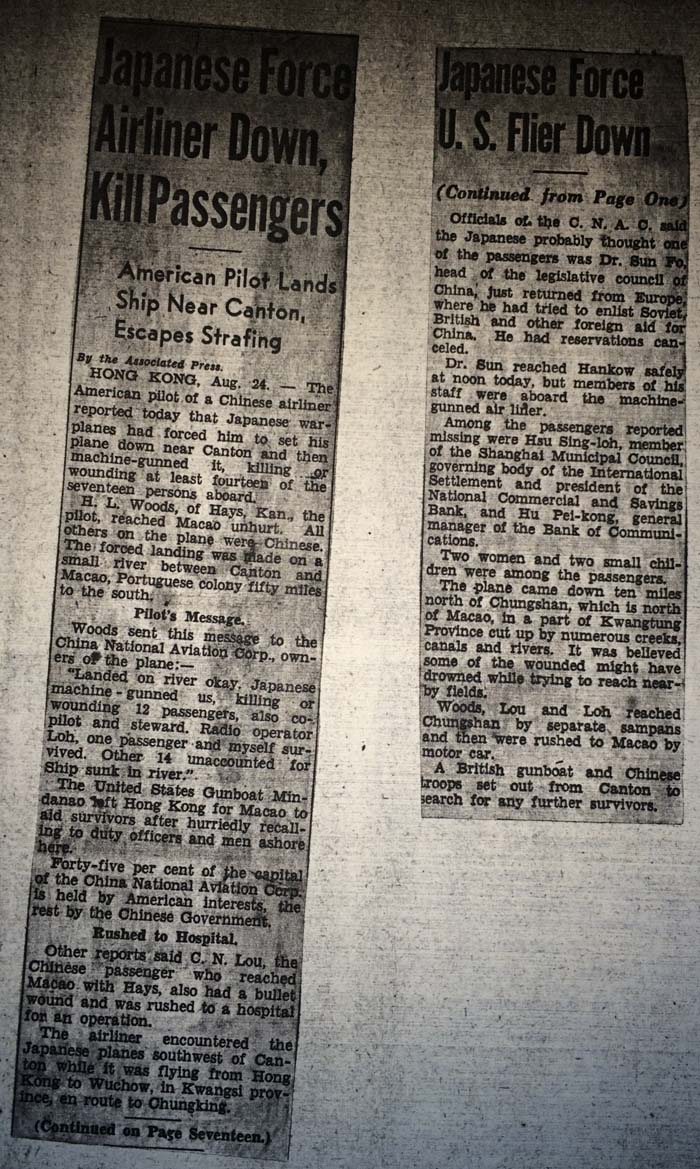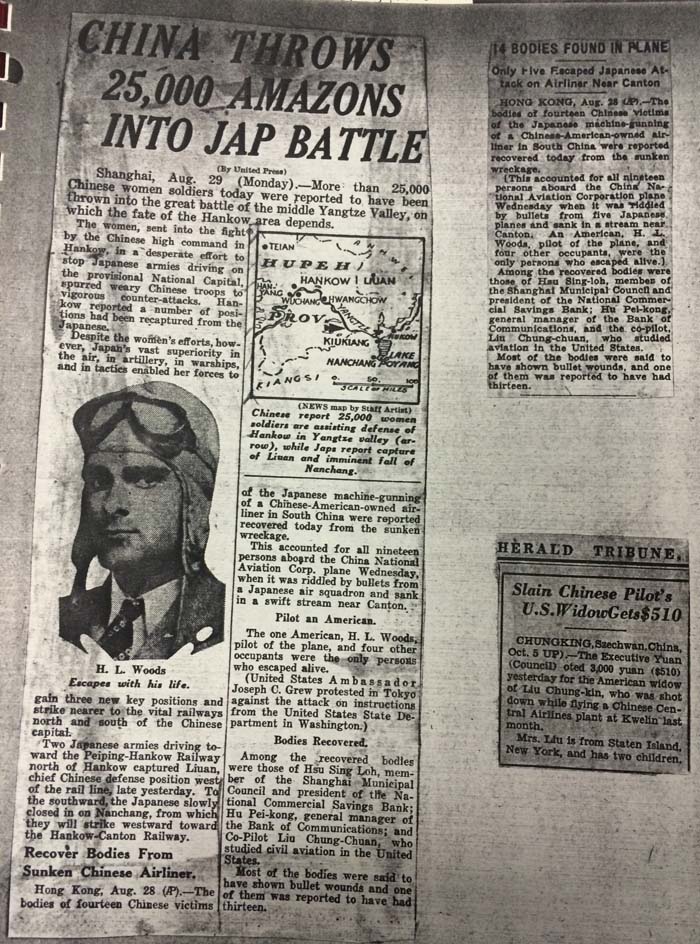 There also is an interesting article in Wikipedia https://en.wikipedia.org/wiki/Kweilin_incident



If you would like to share any information about Lieu Chung-chaun
or would like to be added to the CNAC e-mail distribution list,
please let the CNAC Web Editor, Tom Moore, know.
Thanks!