DAVID PRESTON MAJORS (1921 - 2012)
"Buddy" or "Dave"
(Pilot)
(CNAC April or August 1943 - 1945)
(Captain - July 1944)
(Hump Flights - 190 Round Trips)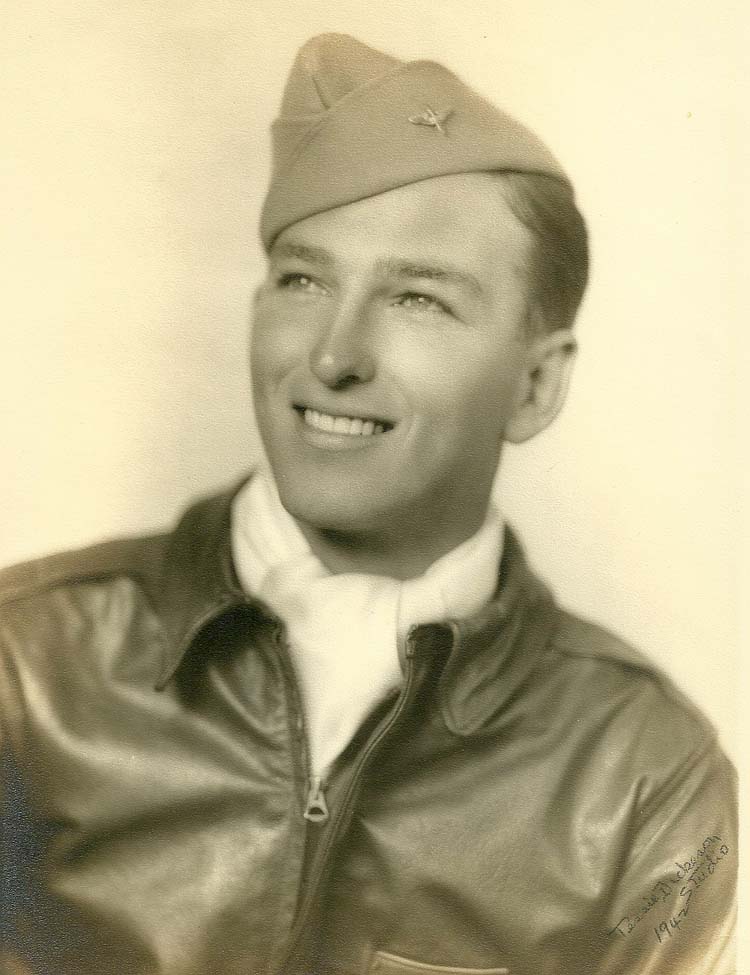 1942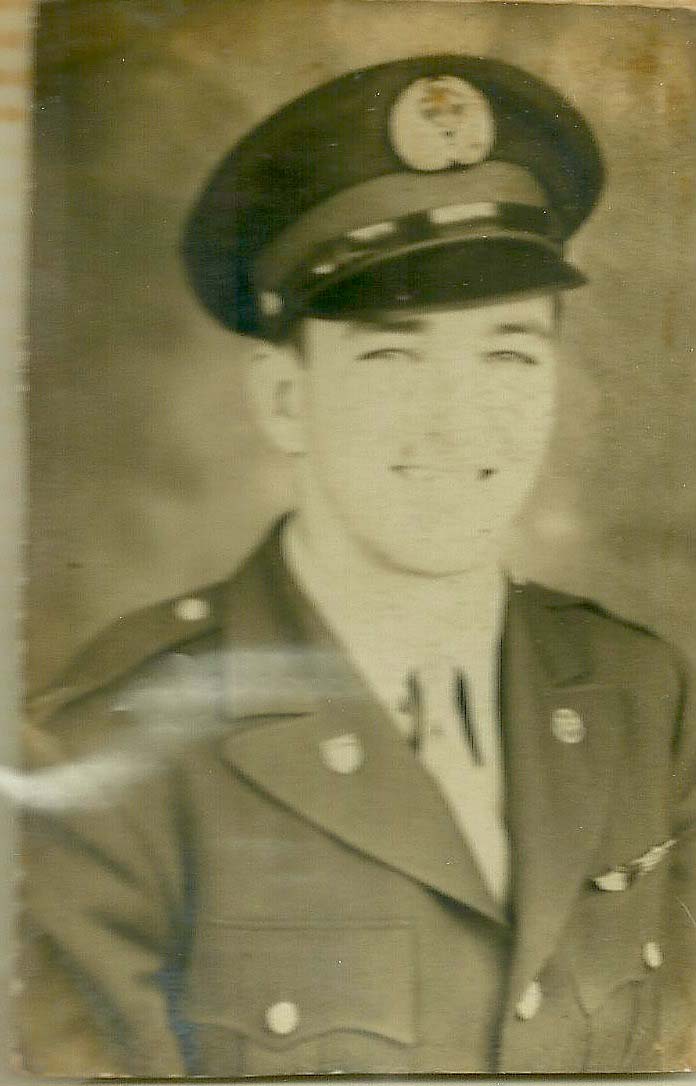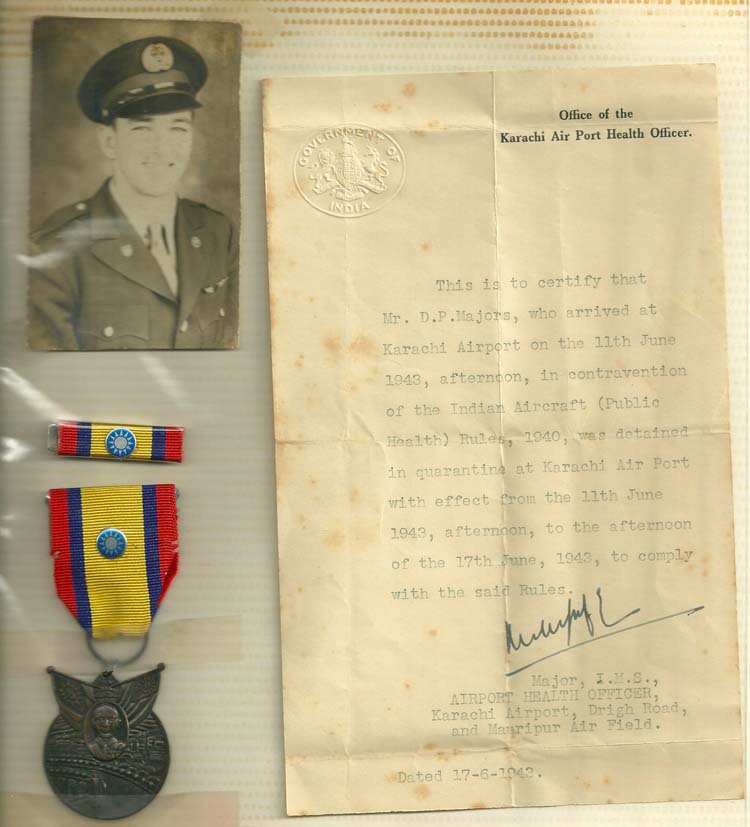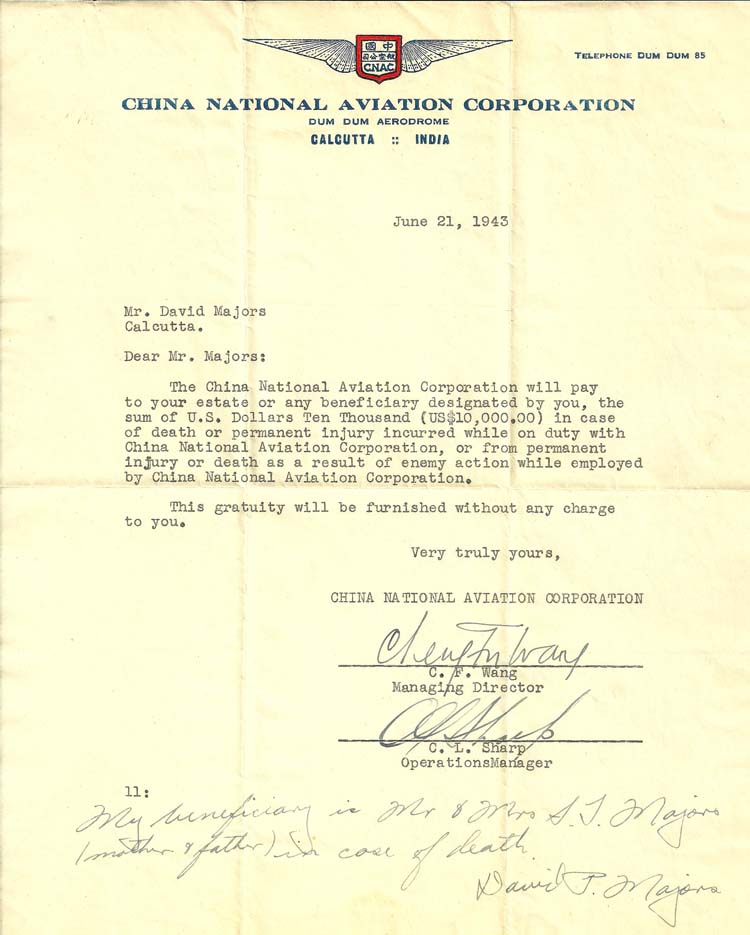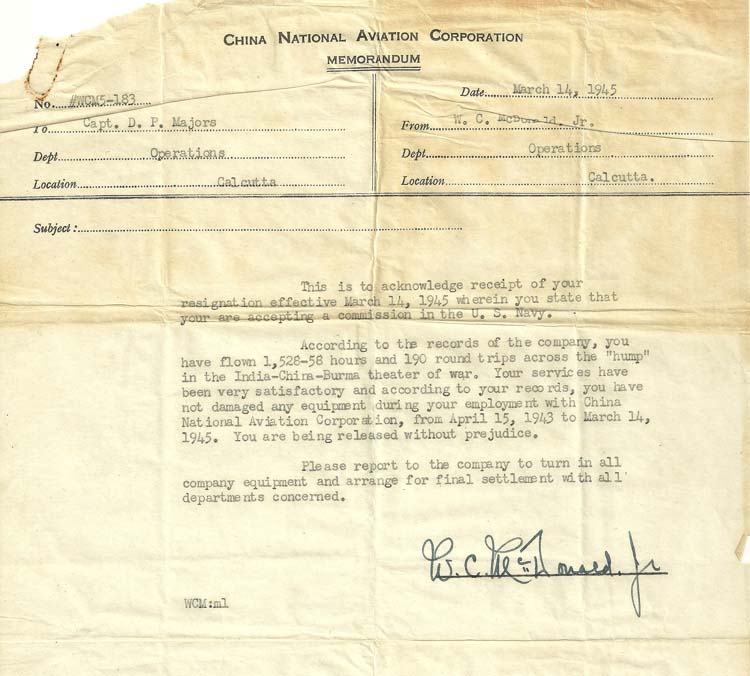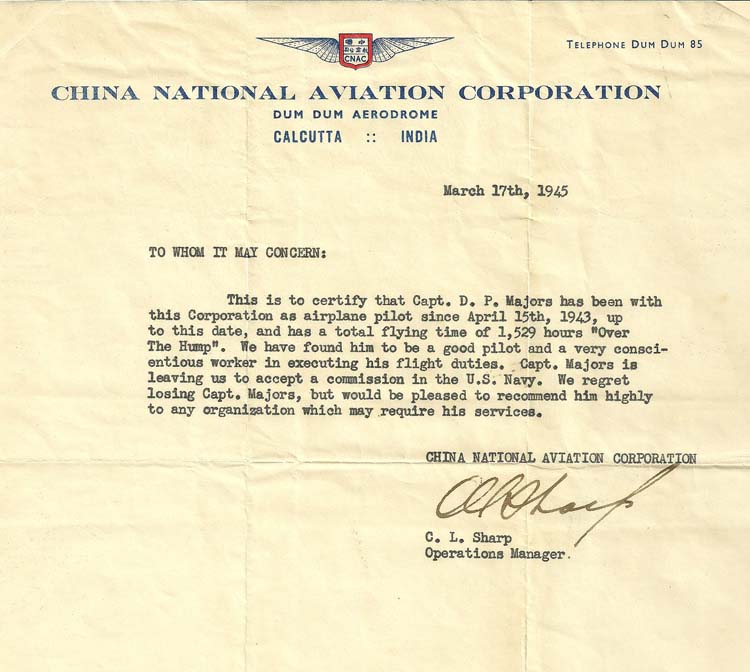 And for some interesting reading, check out this letter written by Carl Eifler.

---

From Gene Banning's list of 8/31/00:
"... Apr or Aug 1943, Promoted to Capt. 7/44."

---
In the 1943-45 log book of Don McBride, Dave listed his address as:


D.P. Majors
2904 Amherst
Houston, Texas
---
From the 1965 CNAC Mailing List:
Dave Majors
Majors Tool Co.
Box 186
Harvey, La.

---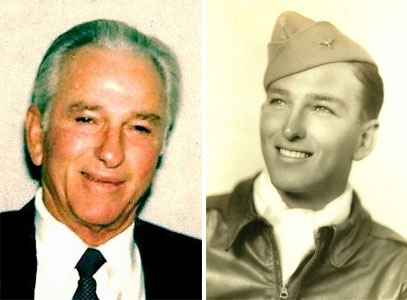 David Preston "Buddy" Majors passed away November 5, 2012 in Tulsa, Oklahoma. He was 91 years old.
Click here to read his obituary. Sounds like he was proud of his time with CNAC.
---




If you would like to share any information about David Majors
or would like to be added to the CNAC e-mail distribution list,
please let the CNAC Web Editor, Tom Moore, know.
Thanks!


Background music to this page can be controlled here and
this song is Buddy's favorite...
"When The Saints Go Marching In" with Pete Fountain blowin'...