JIMMY MAR (1908 - 1946)
(CNAC 194? - 1946)
(Hump Flights - XXX)


Jimmy is mentioned in J. Gen Genovese's book We Flew Without Guns, page 193.

---
Summer 2015 - I have heard from the family of Jimmy Mar who have provided the following information and photos: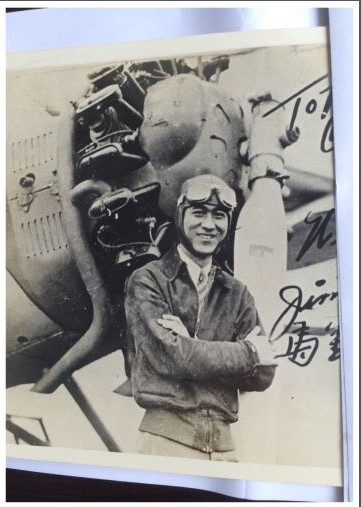 From Lydia Yuan the daughter of CNAC Captain T.Y. Chan -- The photo and the following information were obtained from Louise Mar (Jimmy Mar's daughter)
Jimmy Mar 馬發祥 (1908-1946) Hump Pilot, Captain of CNAC (19??-19??) I also included a scanned page from the Chinese booklet of the Hump Pilot which was edited by my cousin 陳紹曾.
He did an extensive research of the Chinese Hump pilots.
Jimmy Mar was one of the earliest Hump pilots and received an award from the Dept of Transportation of China.
Please read my scanned page.
Thanks!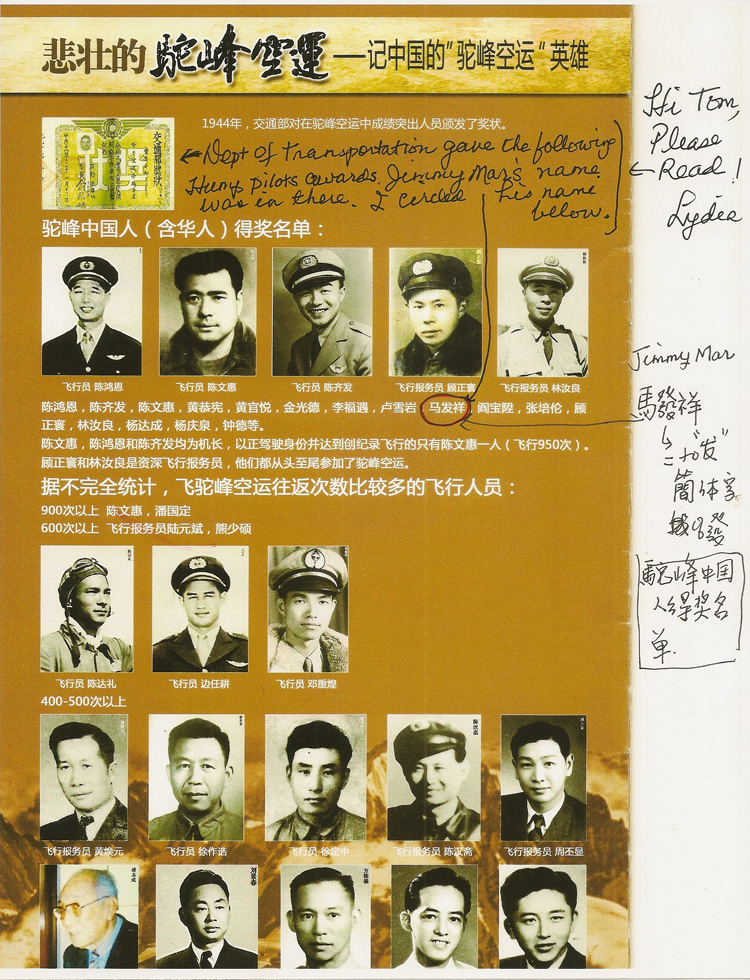 If you would like to share any information about Jimmy Mar
or would like to be added to the CNAC e-mail distribution list,
please let the CNAC Web Editor, Tom Moore, know.
Thanks!



Background music to this
page can be controlled here.
"Thanks For The Memories"