JAMES J. MONAHAN (born November 2, 1919)
(Pilot)
(CNAC 194? - 194?)
(Captain - August 16, 1944)
(Hump Flights - XXX)


In the 1943-45 log book of Don McBride, James listed his home address as: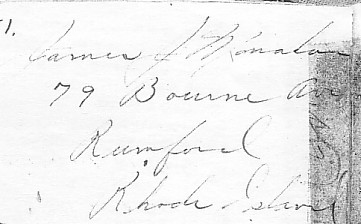 James J. Monahan
79 Bourne Ave.
Rumford
Rhode Island

And I post this document for his birth date and that the signature matches and the address matches that of his father--the address in the McBride log book.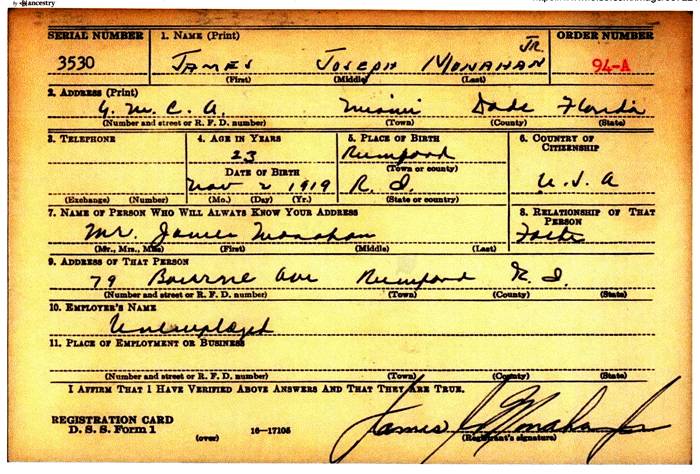 ---
From Gene Banning's list of 8/31/00:
"... flying rice drops in Nov 1944."

---
From another list: James either came from or transferred to PAA.
---
From the 1960 CNAC Mailing list: Monahan, James p ("p" is pilot. No other information listed)


---
Unfortunately we have no more information on James Monahan other than what you see on this page.
Can you help?




If you would like to share any information about James Monahan
or would like to be added to the CNAC e-mail distribution list,
please let the CNAC Web Editor, Tom Moore, know.
Thanks!



Background music to this
page can be controlled here.
"Tuxedo Junction"