LOY F. SEAMSTER (1918 - 1986)
"Sy"
(Communications)
(CNAC 1942 - 194?)


In the 1943-45 log book of Don McBride, Syd listed his home address as:


L.F. Seamster AVG (Radio)
705 W. Central Ave
Bentonville, Ark.
U.S.A.
---
Regarding the first radio station at Baljan NDB
(Courtesy of Reg Spendlove)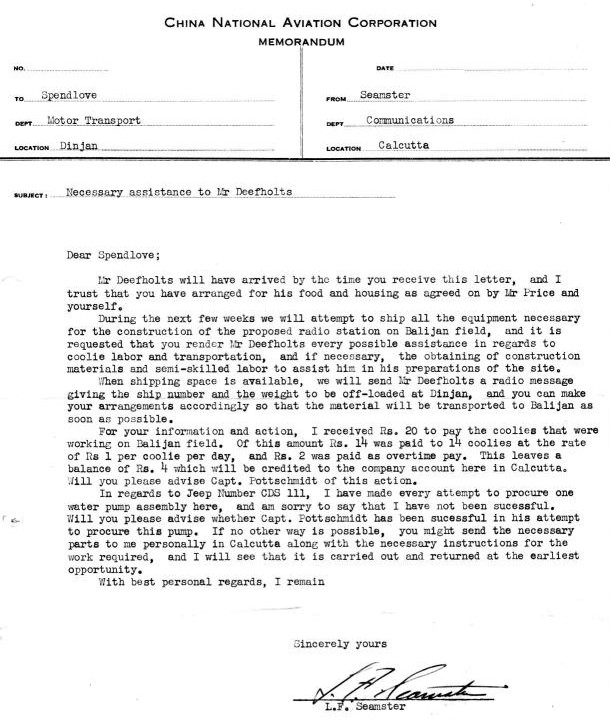 If you would like to share any information about Loy F. Seamster
or would like to be added to the CNAC e-mail distribution list,
please let the CNAC Web Editor know.
Thanks!



Background music to this
page can be controlled here.
"Boogie Woogie"