CARROLL E. SEIPLE (1924 - 1991)
(Assigned to CNAC 1944 - 1945)


The Social Security Death Index shows that Carroll E. Seiple was born November 4, 1924 and died February 10, 1991. His Social Security Card was issued in Pennsylvania. According to the newspaper article on the CNAC Kickers Page, he was from York, Pennsylvania.

---
July 30, 2007

While going through some papers in the attic, my brother- in-law found an army discharge paper for a Carroll E. Seiple from York, PA. This was in Chippewa Lake, MI. No one in the family recognized the name as a relative so we have no idea why this was with our family records. Probably not the original but we aren't sure. If it is the original, someone in his family might want to have it. We brought it along back to the Allentown, PA area and would be more than happy to send it to the proper family.

Jim Smith
Michagin



Jim - Thank you for sending me the document.
Here's the front and back of that document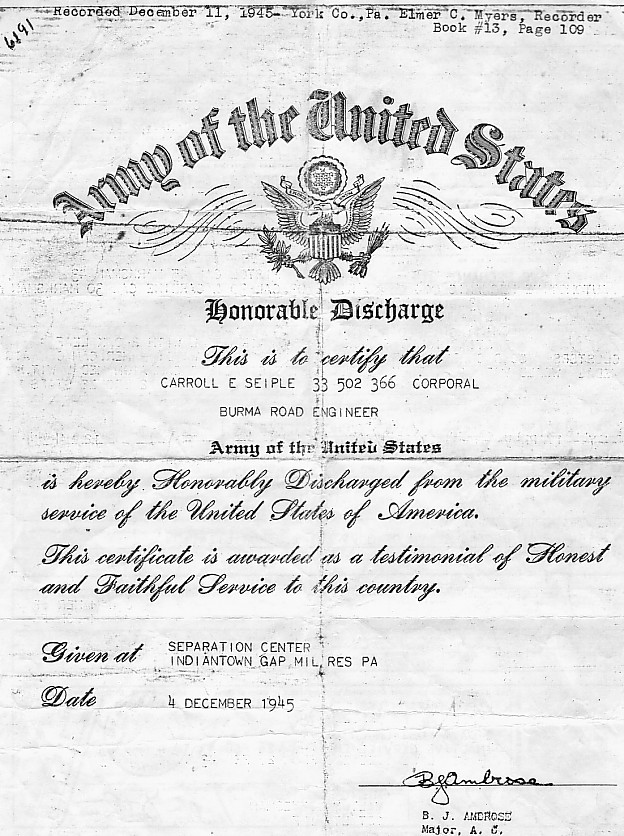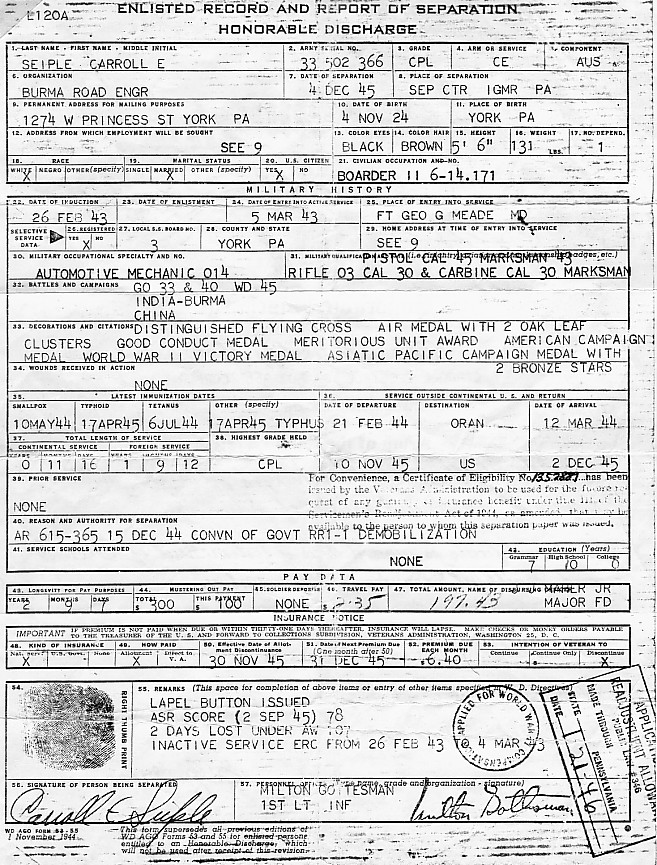 Carroll's address at the time of his discharge was:
1274 W Princess St
York, PA


---
Unfortunately we have no more information on Pvt. Carroll E. Seiple other than what you see on this page.
Can you help?




If you can share any information about Carroll E. Seiple or
would like to be added to the CNAC e-mail distribution list,
please let the CNAC Web Editor, Tom Moore, know.
Thanks!



Background music to this
page can be controlled here.
"Begin The Beguine"