GENE L. STEVENS (1921 - 1990)
(CNAC 1947/8 - 194?)
(Captain - 1947/8)


The following newspaper articles come from Brigid Stevens, the daughter of Gene L. Stevens.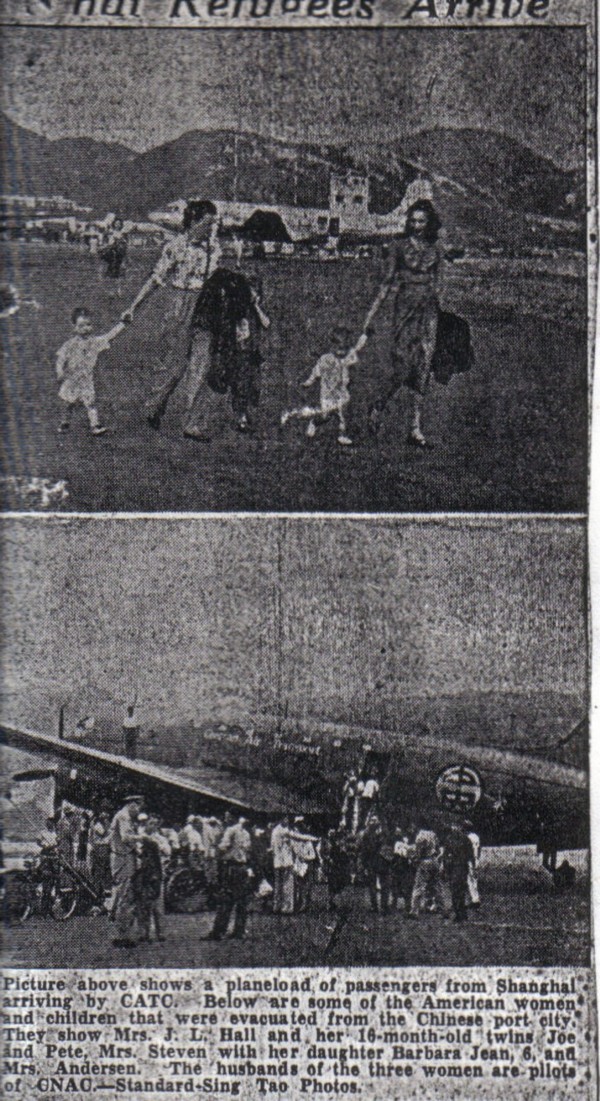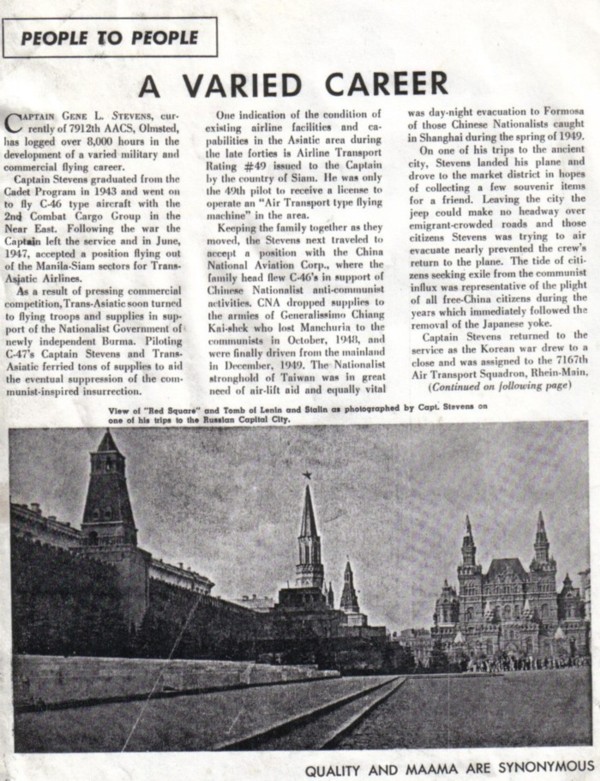 October 2, 2004

Hi Tom,

Not to flood your inbox, but when my father was in the Korean war one of his many tasks based off his extensive flying hours over the area was to try to designate where the enemy was going to hit next, or were. I remember him telling of how hard this was, and often times that helpless feeling when so many lifes were lost. I am trying to find my father's obit colomn as the director took great pride in going through my fathers documents and log books when he did the colomn. The Arizona Republic also did a nice obit on him, I have asked for a copy of that if in the event I can not find mine.

Hope this information helps, if anything interesting reading. Dad was a talented pilot and interesting man.

Brigid Stevens
2479 Constellation Drive Apt 3
Lake Havasu City, Arizona 86403
928.230.8246
E-mail bridge@npgcable.com






If you would like to share any information about Gene L. Stevens
or would like to be added to the CNAC e-mail distribution list,
please let the CNAC Web Editor, Tom Moore, know.
Thanks!



Background music to this
page can be controlled here.
"Tuxedo Junction"