C.P. ANDY TUNG
(Operations)
(CNAC 1942 - 1949)



July 16, 2004
I just finished talking with Andy Tung. He told me a few things about his time with CNAC. Hopefully more will follow.

Andy was born in 1917. Andy worked in Operations at Dinjan. Once in awhile he flew as co-pilot from Dinjan to Kunming. Andy worked for about 1 year at Lungwah. After WW II he transferred to the Stratigic Office in Shanghai. There were only six in his office, which was next to Mr. Bond's office. Andy's office reviewed all the routes regarding their closure or the opening of new routes. Andy was the Section Chief of this office, with two people from the Financial Division, two from the Operations Division and two from the Business Division working for him. In October 1948 CNAC rented a boat and transferred all CNAC personal from Shanghai to Tinan, Taiwain. They all thought they would be back in a couple of weeks. No such luck. They lost everything they left behind. Andy knew Bill Richardson. After CNAC Bill went to CAT.

---
The following two pictures are courtesy of Kathy Heim, daughter of Bill Richardson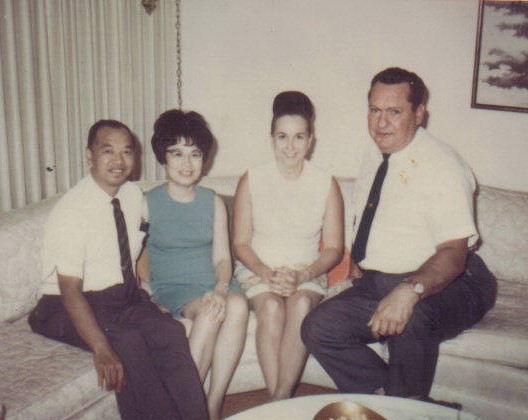 Andy and Sophie Tung, ??? and Bill Richardson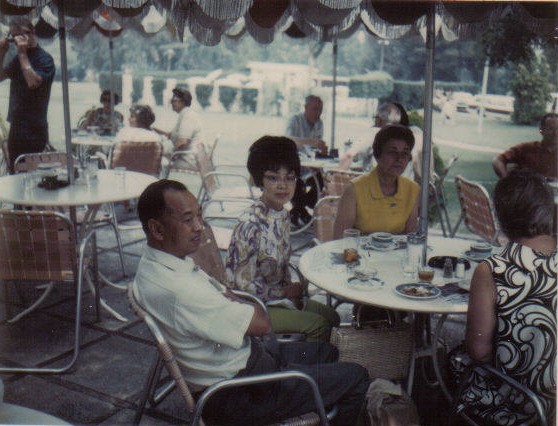 Andy and Sophie Tung, Unknown and Unknown




If you would like to share any information about Andy Tung
or would like to be added to the CNAC e-mail distribution list,
please let the CNAC Web Editor, Tom Moore, know.
Thanks!



Background music to this
page can be controlled here.
"Moonlight Serenade"