WILLIAM H. SCHULER (1911 - 1942)
(Pilot)
(CNAC 1941 - March 14, 1942)


I don't know a lot about William H. Schuler, yet. Schuler was killed on a flight out of Kunming, March 14, 1942. At the time of his death he had been married 7 years to his wife, Marguerite, who was living in New Jersey and teaching in Union City.
Details of the accident can be found here.

---
I was searching the Internet to see if I could find anyone living in New Jersey that just might be able to contribute something about William Schuler. Haven't found anyone , yet, but thought the following letter might spark some deep memory of the William Schuler family. Ya' just never know where the next clue might be coming from...just around the corner...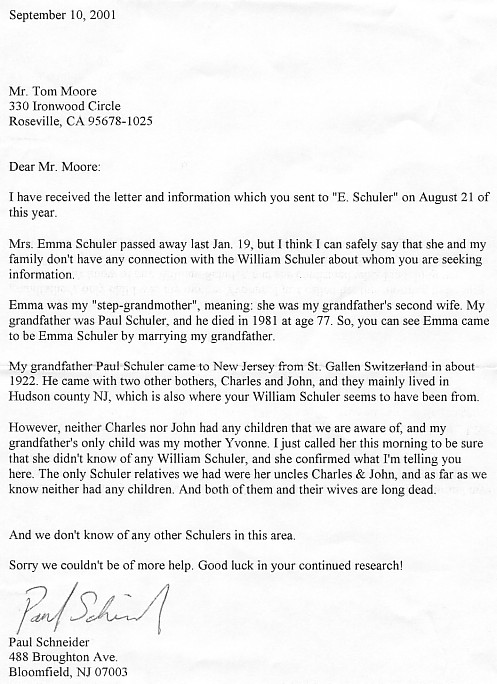 ---
Unfortunately we have no more information on William Schuler other than what you see on this page.
Can you help?




If you can share any information about William H. Schuler
or would like to be added to the CNAC e-mail distribution list,
please let CNAC Web Editor, Tom Moore, know.


Thanks!



Background music to this
page can be controlled here.
"I Will Always Love You"