WALTER W. ZECH (1916 - 1944)
(Navigator)
(CNAC 194? - March 7, 1944)


Update
I was very pleased to received the following message from the son of Walter W. Zech.
October 24, 2002

Here's a photo of Walt with wife, Stella and me, Walter Raymond.
Walter William Zech was born on 4/16/1916 and died on 3/7/1944. I have more pics and will round them up. I also have letters from some CNAC flyers written after Walt's death. Keep in touch.

Walter R. Zech
E-mail walter.zech@cox.net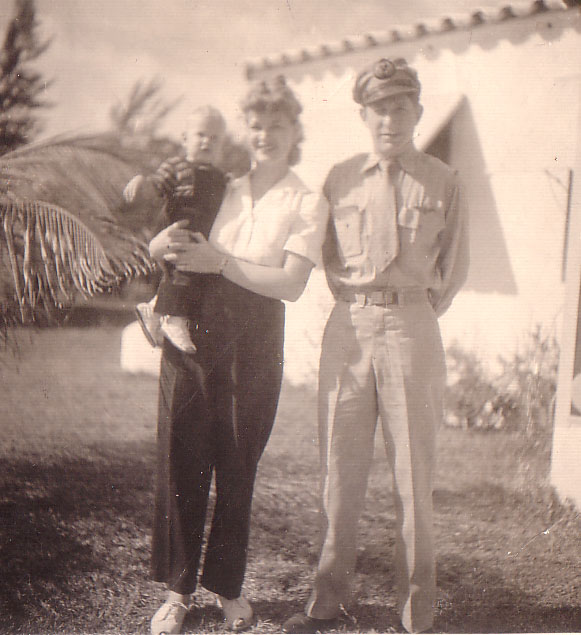 Miami, Florida
(about) October 1943
---
Walter R. also sent the following newspaper clipping from the Philadelphia Evening Bulletin dated 3-11-44.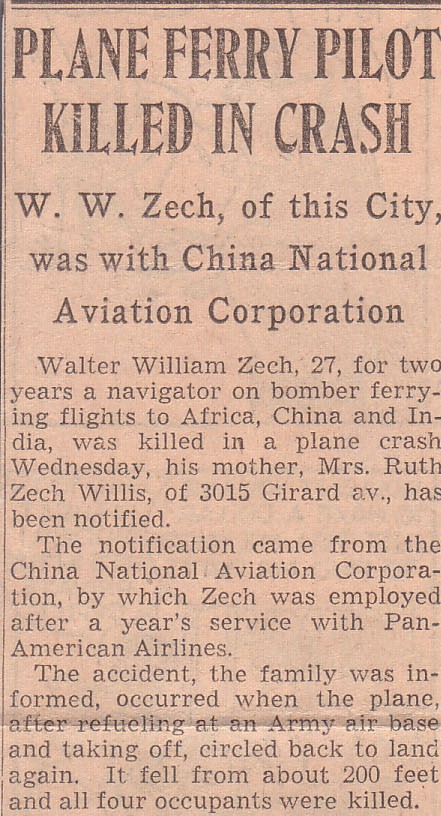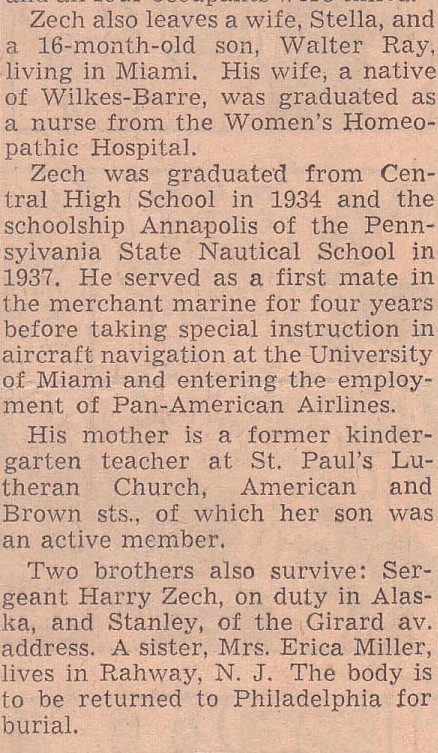 ---

The following document from 1943 shows "W.W. ZECH" as the "NAV" (navigator).
(Courtesy of Tom Moore)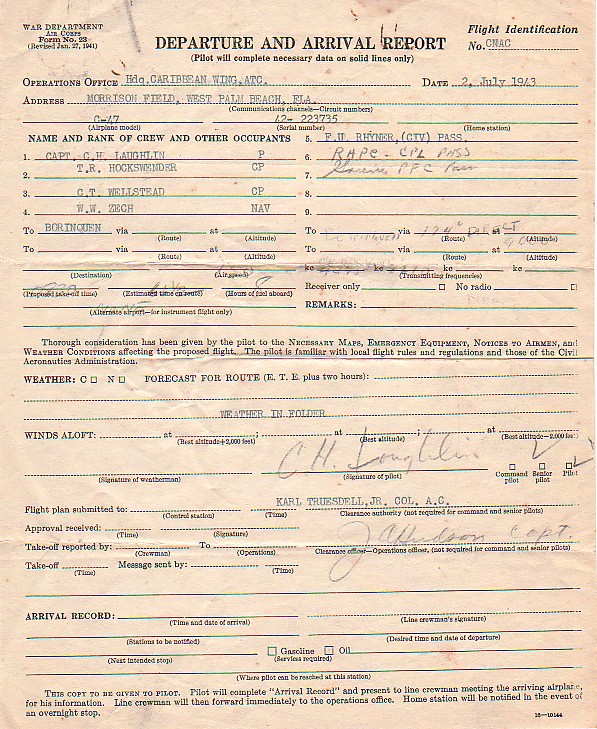 If you would like to share any information about Walter Zech
or would like to be added to the CNAC e-mail distribution list,
please let the CNAC Web Editor, Tom Moore, know.
Thanks!



Background music to this page can be controlled here.
"Begin The Beguine".
Top of the chart in 1940.