OCTOBER 26, 1943
LANDING AT ONE OF THE ATC AIRPORTS IN THE ASSAM VALLEN


From Fletcher Hank's, "WHEN AND HOW THE CNAC CRASHES HAPPENED ON THE HUMP AND ITS ENVIRONS DURING WWII" (hand-dated 5/4/02)

Hockswender and Pettengill, 10/26/43, C-47 #78. No fatalities. He (Hockswender) was landing at one of the ATC airports in the Assam Valley for the first time. He did his instrument let-down properly in early morning darkness. He lined up with the runway and cut the throttles. As the plane's airspeed dropped below 90, the warning horn blasted indicating the wheels were not down. He advanced the throttles to climbing and pulled up to repeat the landing procedure. The final approach was over the shallow river, adjacent to the runway. It was raining extremely hard then. He lined up with the runway lights and landed. The reflection of the runway lights on the river caused him to land on the reflections in the river. Being a navy man with a good sense of humor, he picked up his microphone and shouted, "Up periscope". Chinese troops responded with a loud, "Boo How".

The Chinese radio operator made out the accident report, "First time around, field, no wheels. Second time around, wheels, no field."
Source: Dick Rossi, Kirkpatrick and Don McBride's logs.

Here's some extra verbage from Fletcher Hanks:
10/23/43 Hockswiner lander #78 in the Bramaputra River. It was dried out and it resumed flying. I don't have a record of its demise which was after WWII.

Here are pictures that were sold on eBay recently of the crash.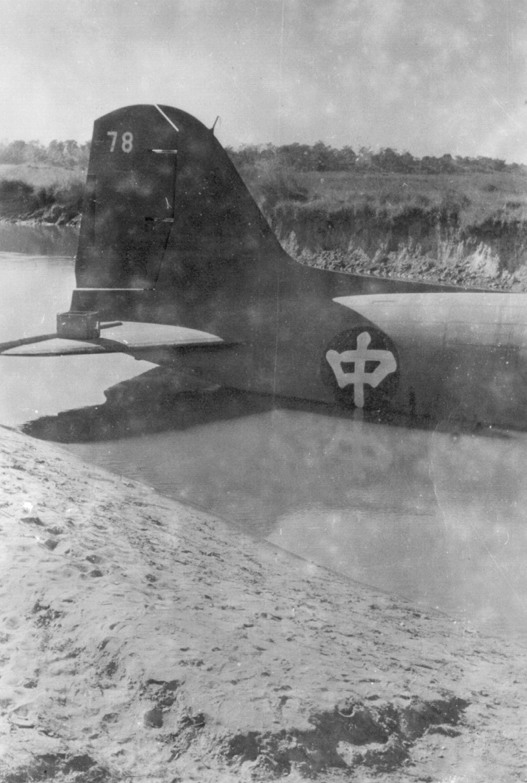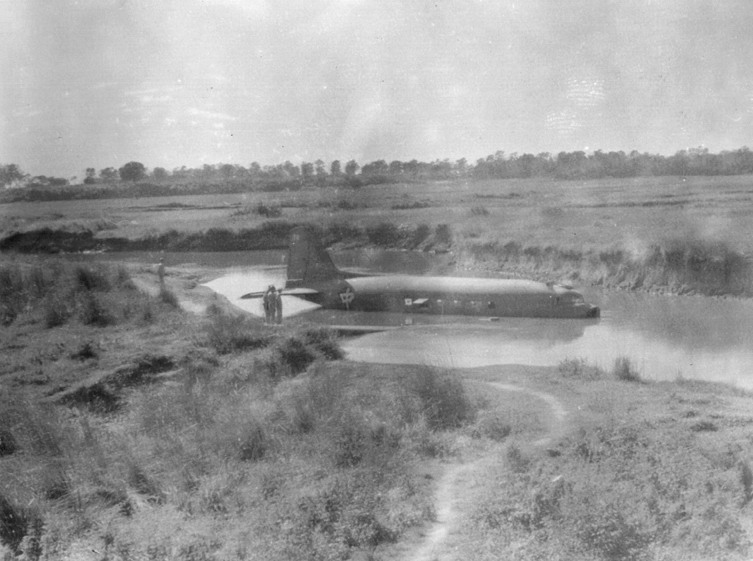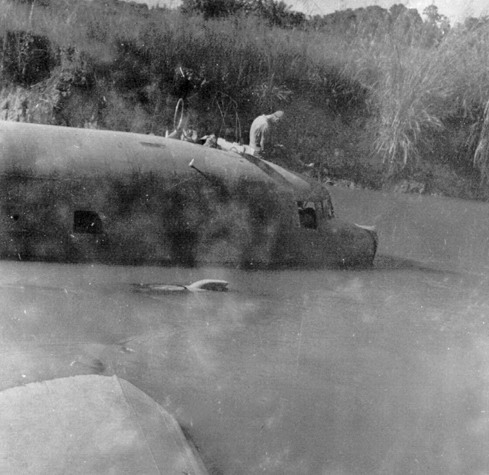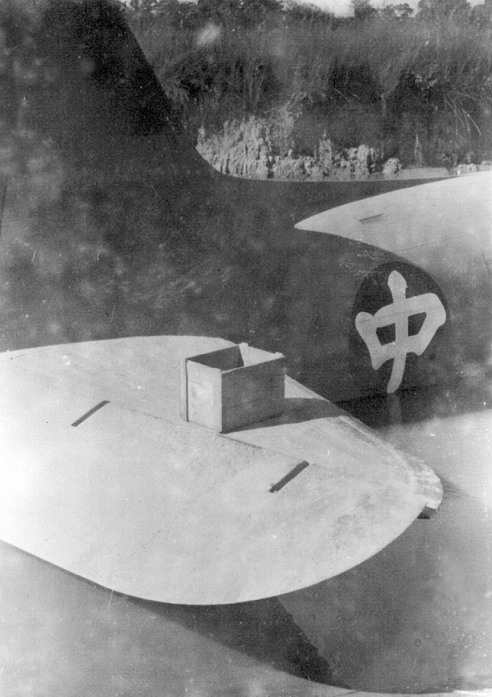 If you can share any information about this accident, please let the CNAC Web Editor know.
Thanks!


Background music to this
page can be controlled here.
"Clair de Lune"