ALICE KNIGHT
(CNAC 1944 - 194?)


In the 1943-45 log book of Don McBride, Russell listed his address as: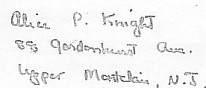 Alice P. Knight
88 Gordonhurst Ave.
Upper Montclair, N.J.
---
The following e-mail came (9-30-00) from Alice Knight - Reds wife:

My husband, Earl "Red" Knight was in charge of communications in Dinjan. In order to obtain a priority to fly to India and join him, I took a course in radio communications -- this was in 1943 -- and managed to get a radiotelephone first class license. I was then hired by CNAC/PanAm as a radio technician and flew to Calcutta in 1944. From there to Dinjan where we lived until the war was over and operations were moved to Shanghai.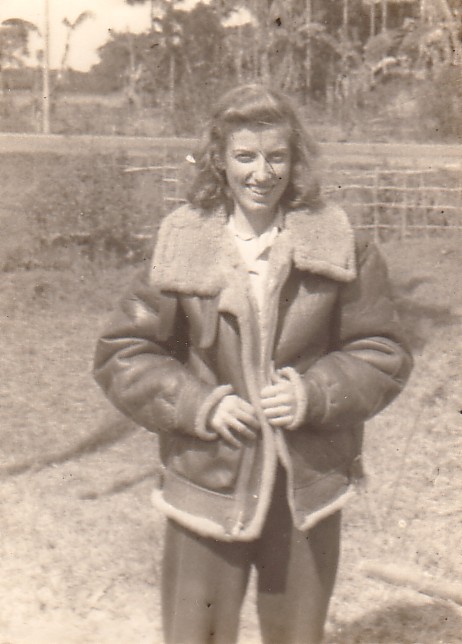 Alice Knight
Dinjan - 1945


More to follow...






If you would like to share any information about Alice Knight
or would like to be added to the CNAC e-mail distribution list,
please let the CNAC Web Editor know.
Thanks!



Background music to this
page can be controlled here.
"Stay As Sweet As You Are"