RUSSELL E. BOGARDUS (1913-1998)
(Flight Engineer and Pilot)
(Captain ???)
(CNAC 1946 - 1947)


(Edythe Bogardus writes on October 24, 2000)

Dear Mr. Moore,

It's almost 11:00 P.M. and I'm packing to leave for Colorado Springs tomorrow to visit my son, Russell. Nov 6th, I'll be in Carmel, Ca. for a week and then back to Colorado Springs to return home Nov. 15th.

Just a note to say Russ expired March 2, 1998. He was one of the original CNAC crew, flying out of Baltimore in 1946. I saw them off along with June Peasley, wife of John Peasley. Russ and John were both Flight Engineers.

Two other men have called and written to me for pictures, etc. I haven't gone through Russ's pictures, but will really try this winter when the snow is keeping me home. He was best friends with Joe O'Hare who was a CNAC pilot.

When I return home I'll work on this.

Edythe

---
October 25, 2001
Edythe says, "By the way, apparently Russ became a CNAC Capt. while in China. Strange."

(Can any of you reading this verify the above statement? Help!!

---
The following pictures and news clipping are courtesy of Edythe. (Thanks, Edythe.)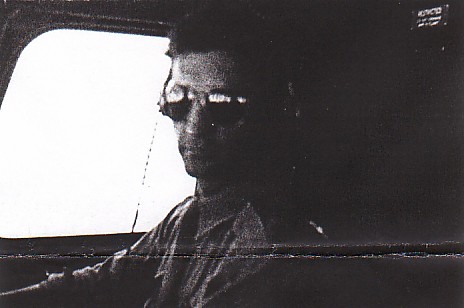 "Russ in picture, the picture was very dark. Taken in China."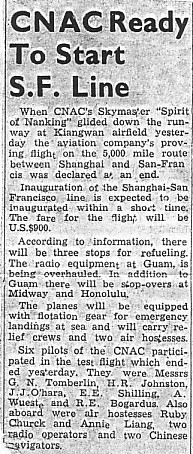 (What paper - 194?)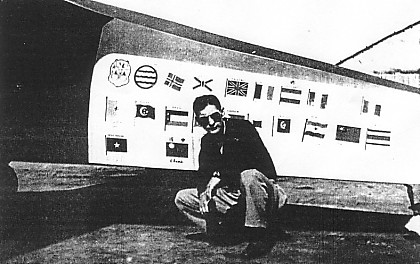 "On the back it said,"
"Shanghai, Sept 1947, Hunjao Airport."

(Check back later for additional information from Edythe...)






If you would like to share any information about Russell Bogardus
or would like to be added to the CNAC e-mail distribution list,
please let the CNAC Web Editor know.
Thanks!


Background music to this
page can be controlled here.
And here's Russ's favorite song...
"Sentimental Journey"