REGINALD H. FARRAR (1919 - 2004)
"Reg" or "Doc"
(Medical Doctor)
(CNAC 194?-194?)


In the 1943-45 log book of Don McBride, Reg listed his address as:



REGINALD H. FARRAR JR
630 BERGEN AVE.
JERSEY CITY 4, N.J.

Reginald Farrar was one of CNAC's company doctors.
For many years he edited the CNAC Cannon Ball.


---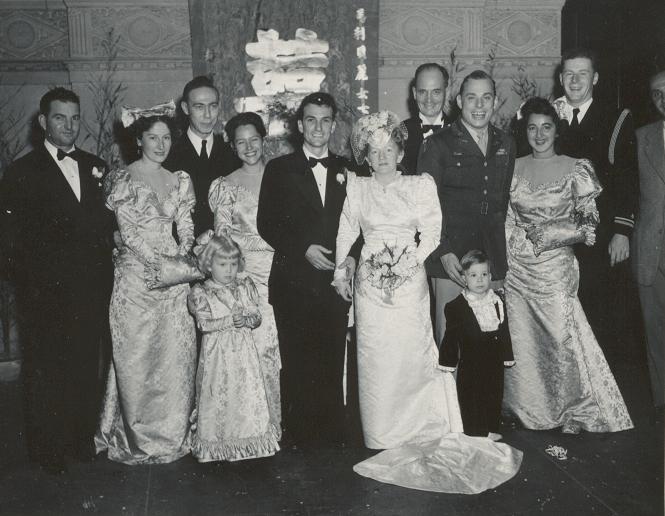 Wedding of Tud and Mary Margret Tarbet
November 1946
Left to right the men are:
William "Mac" McDonald, Reg "Doc" Farrah, Tud Tarbet (bridegroom), balding man in back is unknown, William A. Smith (in Army Air Corp uniform), "Red"? (in Navy? uniform), Bob Rengo (kinda cut-off).
Left to right the women are:
1st lady is unknown, Elizabeth(?) McDonald, Mary Margret Tarbet (bride), last lady on right is unknown.
Little flower girl in front is Pam Parish and the little boy is "DD"
(Photo Courtesy of Valerie Parish Kendrick)


If you would like to share any information about Reginald Farrar
or would like to be added to the CNAC e-mail distribution list,
please let the CNAC Web Editor, Tom Moore, know.
Thanks!


Background music to this
page can be controlled here.
"At Last"