From Gene Banning's list of 8/31/00:
"... hired Sept. 1944, arr Jan 1945, left in 1946."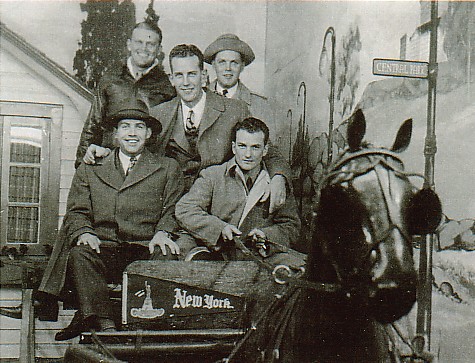 left to right, top to bottom
Len Parish and Bob Rengo
Joe Hall in the middle
Bill Maher and Tud Tarbet
Note from Bill Maher,
"(the picture) was taken in New York just prior to our embarkation in February 1945."
(Photo Courtesy of Valerie Parish Kendrick)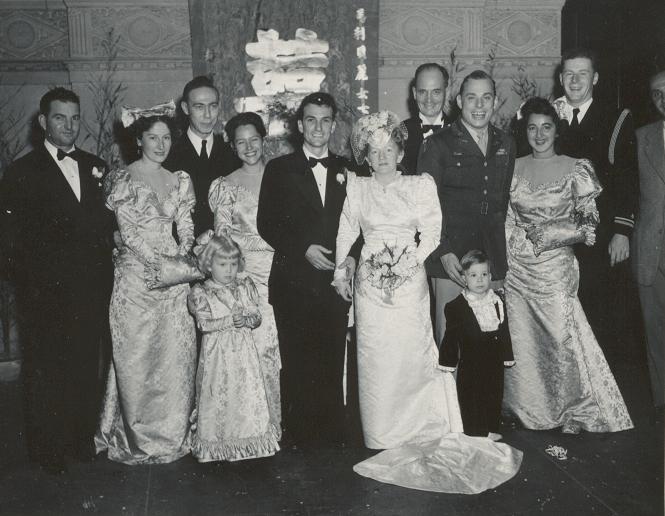 Wedding of Tud and Mary Margret Tarbet
November 1946
Left to right the men are:
William "Mac" McDonald, Reg "Doc" Farrah, Tud Tarbet (bridegroom), balding man in back is unknown, William A. Smith (in Army Air Corp uniform), "Red"? (in Navy? uniform), Bob Rengo (kinda cut-off).
Left to right the women are:
1st lady is unknown, Elizabeth(?) McDonald, Mary Margret Tarbet (bride), last lady on right is unknown.
Little flower girl in front is Pam Parish and the little boy is "DD"
(Photo Courtesy of Valerie Parish Kendrick)
---
July 30, 2001
"Robert "Bob" Rengo flew C-46 transport planes for the China National Airline from 1944 through 1945. The flying was basically from Kunming China to and from Calcutta India. I was told. After WW 2 Bob and his brother Ray founded Rengo Brothers Oil Co. which handled Phillips 66 throughout West Michigan, and owned about 10 gas stations, and supplied same.

They sold their gas station business in 1980 and developed and supplied a large number of Airports in West and northern Michigan.

They sold the airport supply business about eight years ago.

Jack Rengo (cousin to Bob Rengo)



(Jack Rengo provided the following picture and obituary)

---
January 24, 2002
The following photos were received from Bob's son, Phillip Rengo. Thanks, Phil.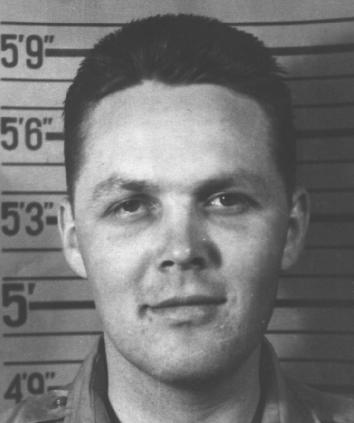 Calcutta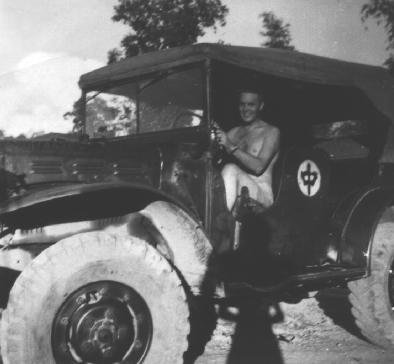 Dinjan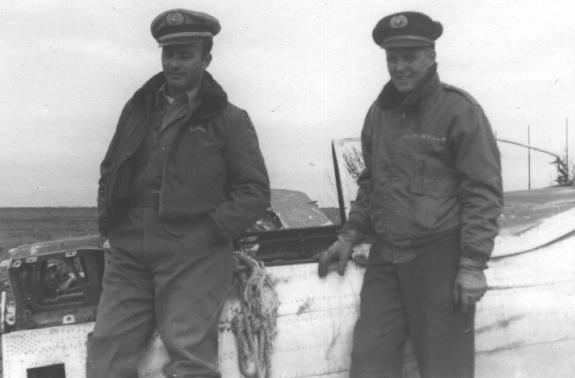 Hankow - November 1945
Unknown and Bob Rengo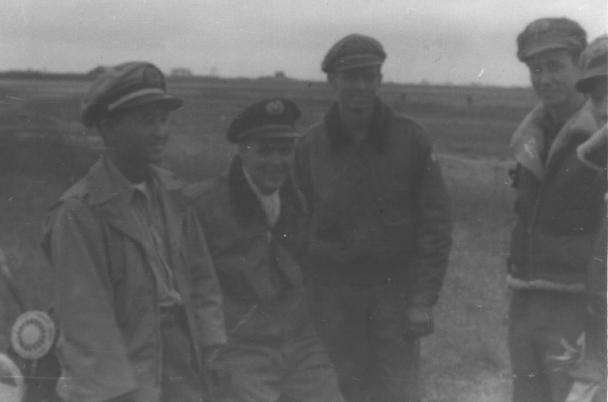 Hankow - December 1945
Unknown, Bob Rengo, Carey Bowles, Unknown, Unknown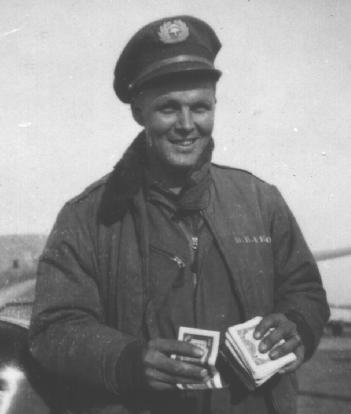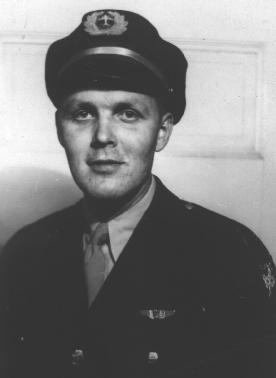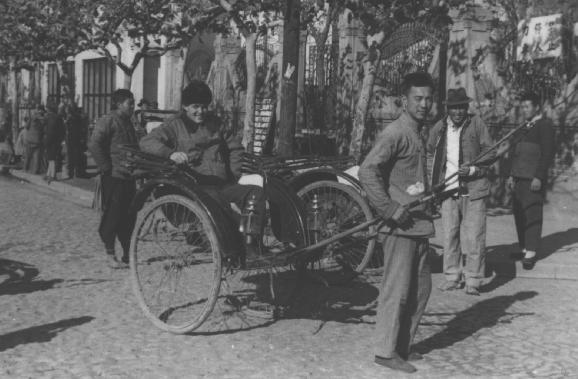 Nanking - November 1945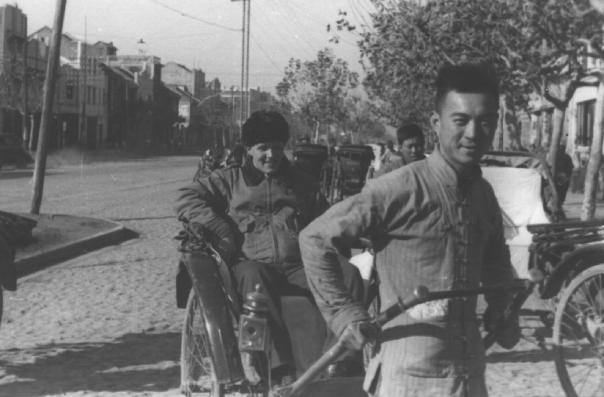 Nanking - November 1945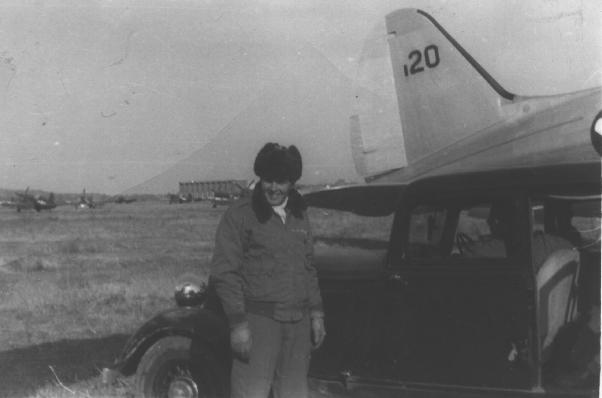 Peiping - November 1945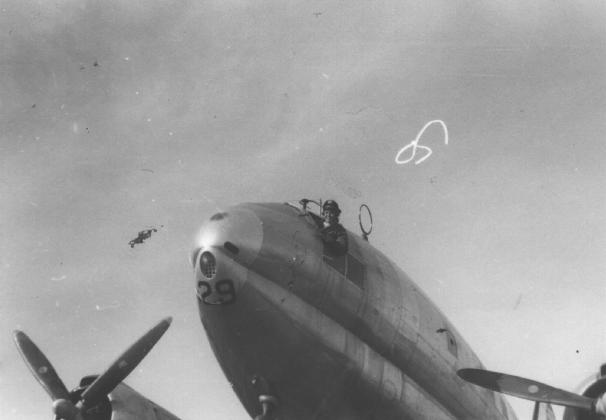 Peiping - 1945
Bob in a C-46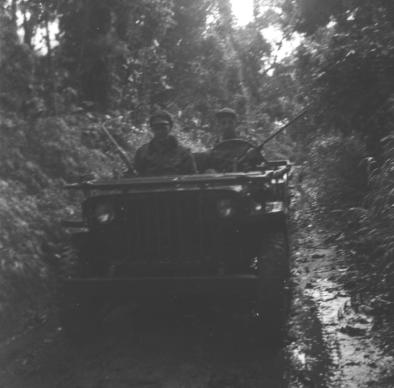 Bob and Bill Maher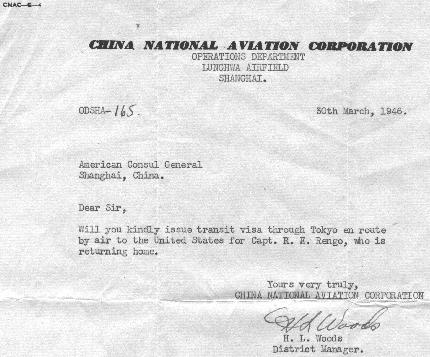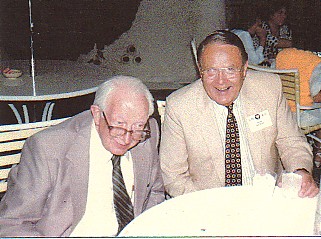 Robert Pottschmidt (left) with Bob Rengo at a reunion (198?)
(Photo Courtesy of Carey Bowles)

If you would like to share any information about Robert "Bob" Rengo
or would like to be added to the CNAC e-mail distribution list,
please let the CNAC Web Editor know.
Thanks!