As of October 2000, "Bill" was re-elected as the President of the CNAC Association and lives in Michigan.

Bill provided the following biography about his life:



Captain William J. Maher
CNAC Pilot


The Beginning

Bill was born in Jackson, Michigan November 23, 1919, and shortly afterwards moving to Detroit, Michigan where he spent the first 13 years of his life. Returning to Jackson Michigan he graduated from Jackson High School and Jackson Jr. College, with an Associates Degree in Liberal Arts. In 1940 upon the Federal implementation of the Civilian Pilots Training (CPT) Program, he completed his Primary Flight Training. In 1941 he completed his Secondary & Flight instructors rating at the University of Michigan and Michigan State University. In 1942 he served as Flight Instructor in Jansville, Wisconsin for the U.S. Army Glider Pilot Training program. In 1943 Bill served as Flight Instructor at Purdue University training U.S. Navy Officers to become Naval Flight instructors.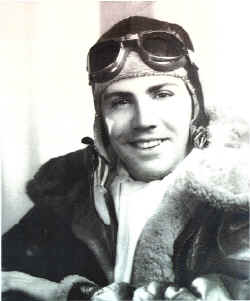 Bill Maher
Navy Pilot - 1943
(Photo Courtesy of Bill Maher)


After program termination in late 1943 enlisted as a Naval Aviation Cadet. In the fall of 1944 resigned to join the China National Aviation Corporation.

China National Aviation Corp.

From 1944 thru 1946 Bill served with the China National Aviation Corp who pioneered the Hump Route over the Himalayan mountains while supplying the AVG Flying Tigers, the 14th Air Force and the Chinese Army, a feat thought to be impossible.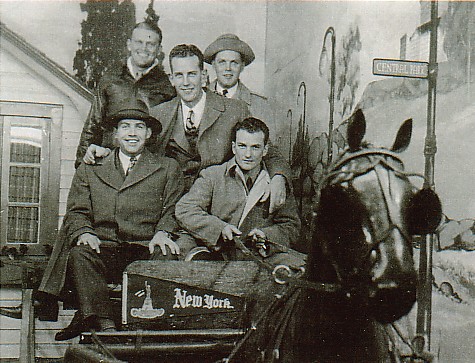 left to right, top to bottom
Len Parish and Bob Rengo
Joe Hall in the middle
Bill Maher and Tud Tarbet
From Bill Maher, "(the picture) was taken in New York just prior to our embarkation in February 1945."
(Photo Courtesy of Valerie Parish Kendrick)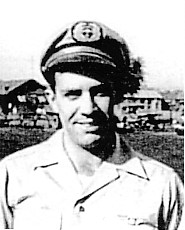 1945
(Photo Courtesy of Bill Maher)


In 1994, the U.S. Army Air Corp awarded Bill the Distinguished Flying Cross and Air Metal for his service in China.

Civilian Flying

1946 - 1955 While flying for the Zantop Airways introduced Zantop to flying freight for the automotive industry ultimately becoming the major U.S. air carrier flying air freight for the automotive industry.

1955 - 1959 Started Air Package Corp flying a Twin Beech providing charter services for Consumers Power Company Executives and the Auto Industry.

1959 - 1985 Bill started as Corporate Pilot for Midway Supply Company, Michigan's largest oilfield and gas utility supplier. In 1962 he became Chief Executive Officer and in 1974 became President. During this period he flew both a Beech Baron and a Navajoe Chieftain.

Present

After retiring in 1985 flying still continues to be a very important part of his life, flying a Beech Baron and a Twin Comanche, and a Pitts S2A on personal business. He is curently flying a Cessna T-210.

Bill has contributed immensely to his community, having served on many community boards and committees and has done amazingly well as a fundraiser. He served as Co-Chairman of the YMCA Building Fund Drive raising over 2 million dollars, while serving on the YMCA Board of Directors

Bill has also been instrumental in the development of a flight-training program at Jackson Community College. He also chaired the fund raising committee providing over a $100,000 for planes and equipment. Bill still continues to serve as the Chairman of the Advisory Committee for the Aviation Flight Training program.

Bill has also served six years on the Jackson, Community College Foundation Board, during which time he raised the funds to establish a student loung on campus. During this period he also funded the William and Mary Lee Maher Aviation Scholarship.

In 1991 received the "Distinguished Service Award" from Jackson Community Collegs.

In addition to the above he has also served on the Jackson County Airport Advisory Board.

China National Aviation Corp Association

Bill has served as President of the China National Aviation Corp Association since 1980, a worldwide organization of pilots who flew for the China National Airlines, a joint venture between the Chinese Government and Pan-American Airways.

At age 81 Bill still continues to be a very active member of his community serving in many roles of leadership and still flying.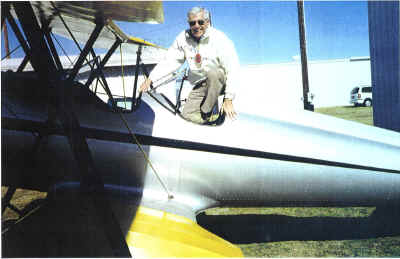 Still Flying Acrobatic Planes After all these Years.
(Photo Courtesy of Bill Maher)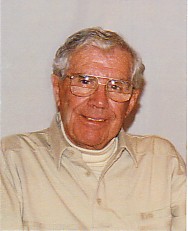 Today - 2001
(Photo Courtesy of Bill Maher)

Editor's note:
Bill - Thanks for your bio and your continued leadership role in the Association and the community at large. Tom Moore
If you would like to share any information about Bill Maher
or would like to be added to the CNAC e-mail distribution list,
please let the CNAC Web Editor, Tom Moore, know.
Thanks!