In the 1943-45 log book of Don McBride, Jim listed his address as:

James M. Dalby
3780 7th Ave
San Diego, Calif
---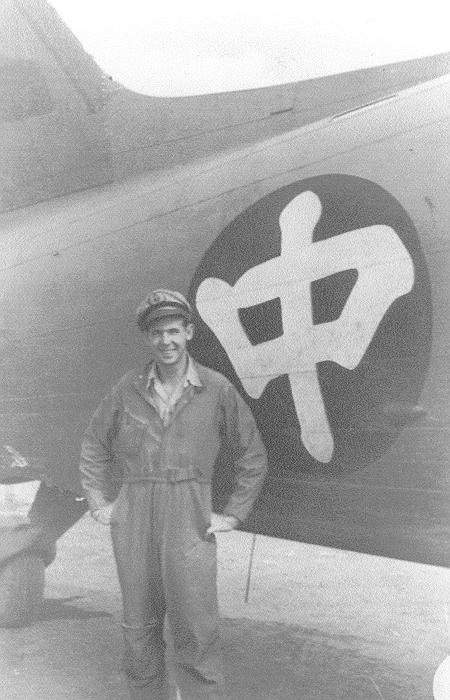 Kunming, China
April 1944
The plane is a C-47


Short Bio by James Dalby - Thanks Jim!

January 1, 2000

Born, San Diego, California, March 17, 1921. Graduate of San Diego High School. Graduate of San Diego State University with a degree in History. Class of '43 but did not graduate until after WW-II. Life member Alumni Association. Member Phi Lamda Xi which became Sigma Chi. Am a "Life Loyal Sig".

Soloed by Bill Gibbs at Gibbs Field (now Montgomery Field) December 1938. Joined the Army Air Corps Reserve March 25, 1939. Flew as an Air Corps instructor at Ryan School of Aeronautics from January 1942 until May 1943. From October 1943 until April 1945 flew in the China-Burma-India (CBI) theater for the USAF China National Aviation Corp ATC Group (CNAC). I was 22 when checked out as Captain for CNAC. While in the CBI Theater, 418 trips were flown over the "Hump" plus many combat cargo missions into Burma until I was wounded in 1945. Returning home in April 1945, the U.S Coast Guard, in Calcutta, signed me on to the S.S Samuel Gompers as a Merchant Marine Ordinary Seaman. 107 days later, after surviving a torpedo attack in the Bay of Bengal, I arrived in New York. Awarded Distinguished Flying Cross, Purple Heart, Air medal, 12 other American and foreign, medals, citations and campaign bars, plus oak leaf clusters and battle stars, for WW-II service.

After the war I was Chief Pilot for Standard Air Cargo until April 1947. The winter of 1946-47 was spent flying in Alaska. From May 1947 to October 1950 I was Chief Check Pilot for TACA de Venezuela. Living at the time near Caracas, Venezuela. I speak, read and write Spanish. From February 1951 to 1956 I was a Captain for the Flying Tiger Airline. From April 1955 to December 1972 I owned and operated a retail sales and service business in San Diego. From December 1960 until mid 1986 I was Chief Check and Instructor Pilot for the Bank of America's air courier operation. From January 1973 until April 1989 I was part owner, President and General Manager of Gibbs Aircraft Service Center at Montgomery Field. Overlapping dates indicate overlapping occupations.

Past President and Legion of Honor member of Kiwanis. For the past twenty-seven years I have been on the board of directors of the San Diego Aerospace Museum. And, at the present time, I am the Chairman of the Board of the Aerospace Museum and am on the Board of Directors of the San Diego Maritime Museum.

I have an Airline Transport Rating, an Instructors Rating, an FAA Mechanics license and many other FAA ratings. I have over 29,800 hours in many types of aircraft. I still fly and I still give check rides.

About 1965 I was retained by Federal Judge Fred Kunzel as an expert witness for the court. At this time he handed down the landmark decision concerning instrument flight below published minimums while carrying passengers for hire. Since that time I have been retained by the Federal Government and various legal and business firms as an expert witness or consultant on aviation matters.

In 1939-1940 many happy hours were spent flying an OX5 powered Lincoln Page and Travel Air 2000. In 1984 seven flights were made off of San Diego Bay in an OX5 powered Curtiss A-1 replica.



More photos of Jim Dalby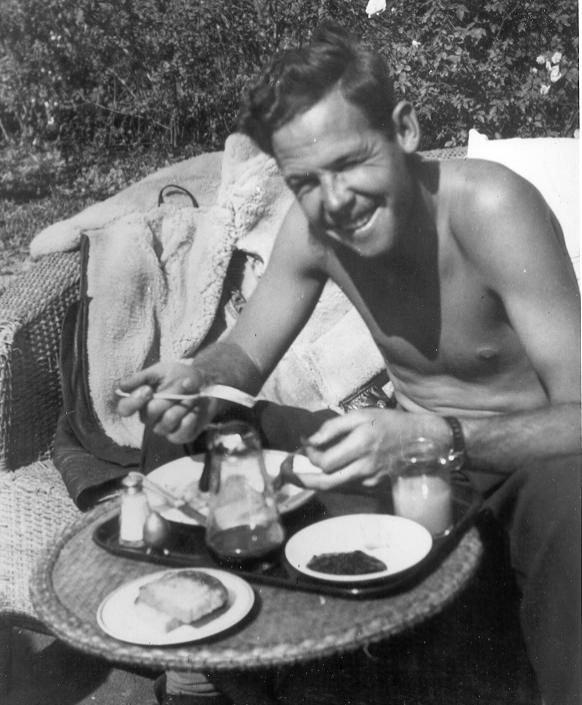 Jim Dalby - Dinjan
Must be just coming in or going out - note the fur jacket
Photo by Don McBride
(Photo Courtesy of Jim Dalby)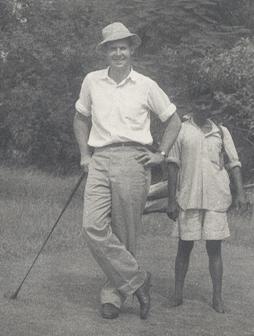 Jim Dalby
Tollygung Royal Golf Club
November 1944
(Photo Courtesy of Jim Dalby)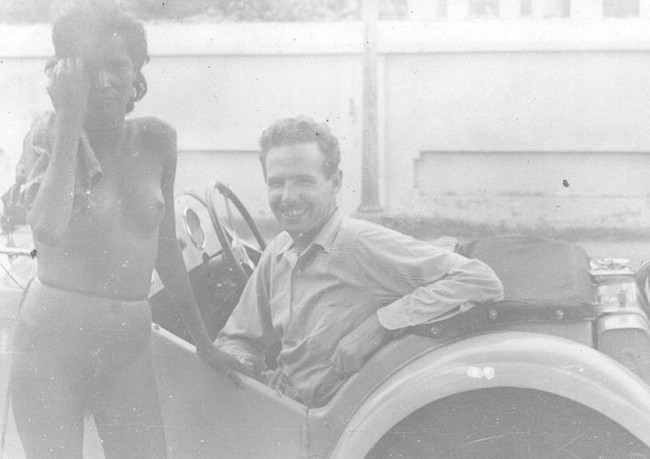 Crazy Mary, Jim Dalby & Jeff Weiner's MG.
Alipore, Calcutta
(Photo Courtesy of Jim Dalby)

If you would like to share any information about Jim Dalby
or would like to be added to the CNAC e-mail distribution list,
please let the CNAC Web Editor, Tom Moore, know.
Thanks!