In the 1943-45 log book of Don McBride, Carey gave his address as: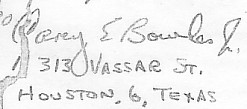 Carey E. Bowles Jr.
1313 VASSAR ST.
HOUSTON, 6, TEXAS
---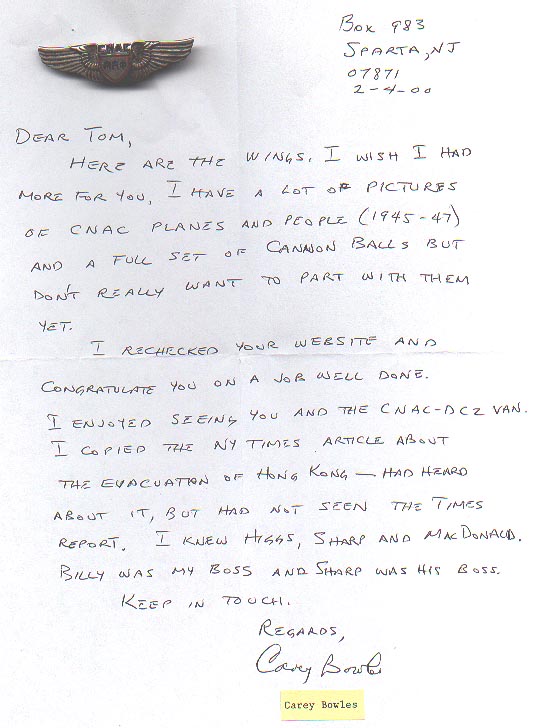 Carey retired in 1981.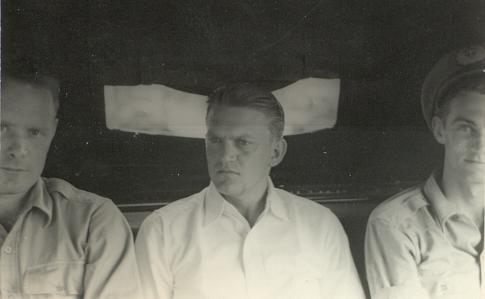 Felix "The Cat" Smith, Len Parish and Carey Bowles
Probably Calcutta or Dinjan in the crew bus (truck)
(Photo Courtesy of Valerie Parish Kendrick)


(from Carey...)
I learned to fly in the Civil Pilot Training Program at Texas A&M College (now University) in 1940. By the time the U.S. entered World War II, I had my Commercial Pilot's License. I dropped out of college and was accepted for instrument and multi-engine training at the CAA Standardization Center at Houston.

When we graduated, CAA (now FAA) loaded us into a DC-3 and delivered us to the 5th Ferry Group at Dallas.

We applied for commissions in the Army Air Corps. It was fun ferrying a variety of aircraft all over the US and to Canada. I was dismissed after a year because I failed to pass one physical exam.

I got a job instructing the WASP (Women Airforce Service Pilots) at Sweetwater, Texas for about 18 months. When the school was closing down as the war began winding down, I applied to TWA, Eastern and CNAC, and was accepted by all. I elected to go with CNAC.

CNAC sent me to American Flyers at Fort Worth for instrument and radio navigation (loop) training. There I made several long-lasting friendships with Bill Maher, Bob Rengo, Len Parish, Joe Hall, Tommy Wing, Young G. Wong and Lester Chin. I went with this group to India on a Military Air Transport DC-4 changing to a C-46 at Cairo.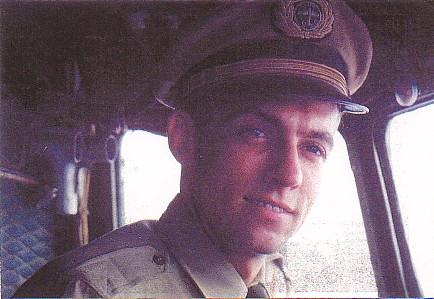 In a DC-3 in 1946
(Photo Courtesy of Carey Bowles)


After a few hours training we were sent up-country to Dinjan, and we flew as co-pilots on C-47s and the newer and larger C-46s. After a couple of months, we were all promoted and started flying as Captains.

The flying was fun and we learned fast. When the war with Japan ended, some pilots began to go home, but I remained and flew passengers and cargo as CNAC became the largest airline in Asia.

I flew to just about all parts of China and to Taiwan, Hong Kong, Manila, and Hanoi.

We had a bad accident record during the war and it didn't improve afterward. Living in Shanghai was a big improvement over India and I thoroughly enjoyed it. Maher and Rengo were my room-mates there. When the Chinese starting shooting at each other, I decided to come home in January 1947.

I returned to Texas A&M and finished my Aeronautical Engineering degree in 1948. I ran a small airport and flying service at College Station and worked for the Personal Aircraft Research Center there as an engineer and test pilot.

In 1951, I joined The Flying Tiger Line where I flew for 30 years on C-46, DC-4, DC-6, Lockheed L-1049, Canadair CL-44, DC-8 and B747 aircraft.

On retirement from airline flying, I began building a Rutan Long EZ aircraft finishing it in 1991. I still fly it and a Grumman Cheetah.

In 1954, I married Cynthia and in 1956 we had a daughter, Cynthia also. We call her Cindy. We have lived in the same house in Sparta, NY ever since Cindy was born.

All Best Wishes and Thanks!

Carey Bowles
E-Mail careybowles@embarqmail.com

---
From Official Airline Guide August 1935 - Carey.

---
Written in 2006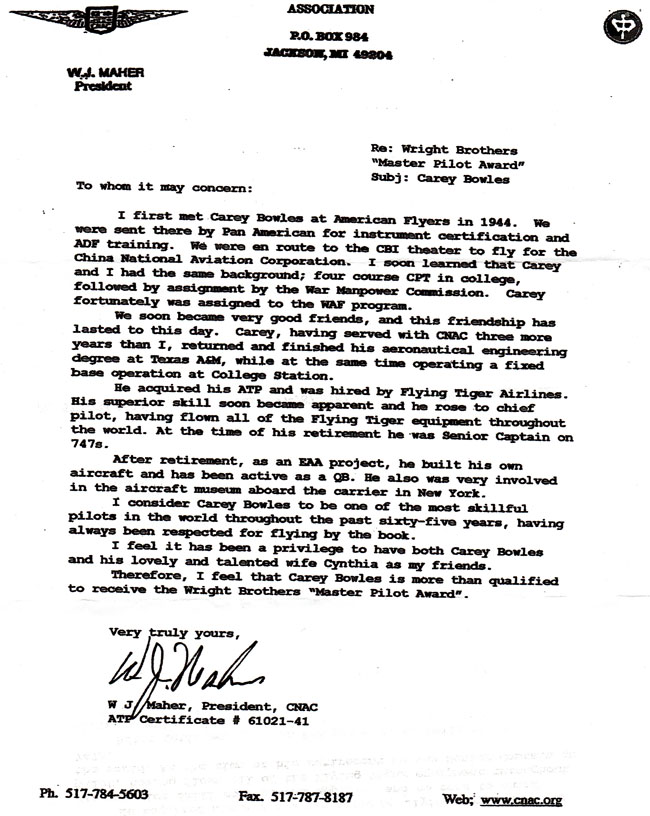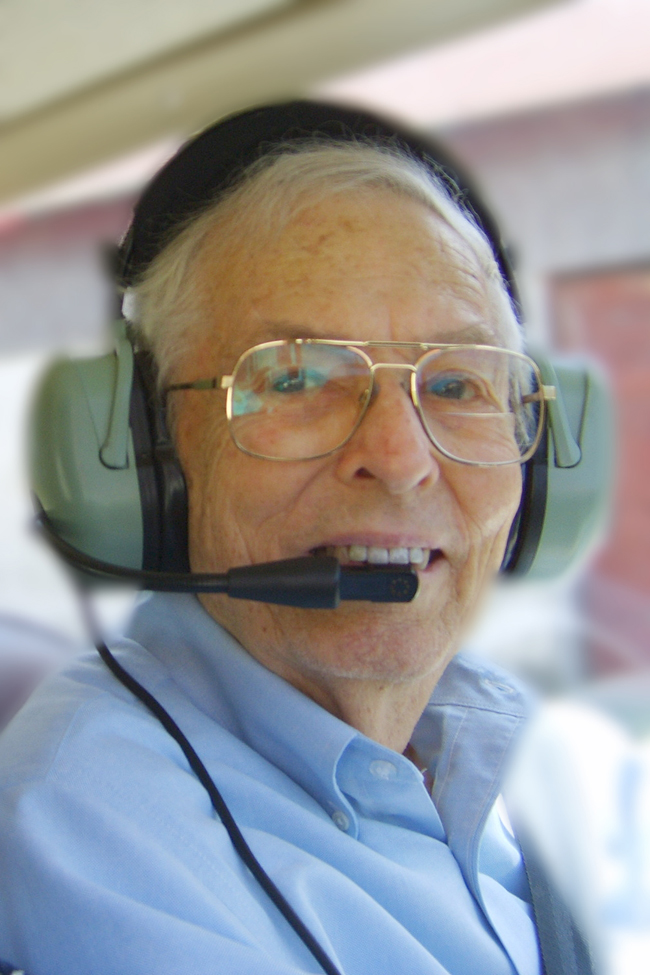 Carey Bowles
Randall Airport, New York
June 19, 2008
---

July 23, 2011 - from Cindy Bowles; Carey's daughter:

Carey Edwin Bowles, life-long pilot, aeronautical engineer and experimental aircraft builder, has passed away at the age of 90. Born in 1921, he was six years old when Lindbergh made his attempt to fly the Atlantic. Despite Lindbergh being dubbed 'the flying fool' by the press, the young Carey had faith he would reach Paris and was thrilled to hear of his success. It was then he decided he would fly airplanes.

In his early education he skipped both the third and sixth grades and as a consequence was deemed too young to attend college at sixteen. Staying an extra year he took as much science and mathematics as was available, studiously avoiding foreign languages. Ironically he would soon be spending much time in foreign countries.

In 1938 he enrolled at Texas A&M wanting to study aeronautical engineering but as the course only became available two years later he was obliged to begin in mechanical engineering. In 1939 the Civil Aviation Administration, selected 40 students for flight training at Texas A&M and Carey counted himself lucky to have been among them.

In his early career he worked for the 5th Ferry Group, transporting aircraft around the country and as an instructor for the Women Air Force Pilots (WASP) at Sweetwater Texas. He was especially proud of the later and always maintained he had learned a great deal about flying through teaching.

Carey joined the China National Aviation Corporation (CNAC) and in early 1945 arrived in Calcutta India. The principal work involved flying C-46's and DC-3's across the Himalayan "Hump" from the Assam valley of north western India over Burma and into Western China. He made about one hundred round trips over the "Hump" before the end of the war and relocated to Shanghai at that time. His interest in China and all things Chinese stayed with him for a lifetime.

Returning to the US, Carey re-entered Texas A&M's Personal Aircraft Research Center, working with the outstanding aeronautical engineer Fred Weick (who for many years ran the wind tunnel for NACA, now NASA). Among their designs they built the first aircraft designed for agricultural use.

Longing to return to flying, Carey joined Flying Tiger Line in 1951 and was involved in ferrying soldiers back from the Korean War. He met the love of his life Cynthia Alexander, a nursing flight attendant on these missions.

Based in Newark with the Flying Tigers, he worked for 30 years, becoming Chief Pilot and was proud to have flown 747's for the last two years of his career, reluctantly retiring from commercial flying in 1981, having reached the mandatory age.

An active member of the Experimental Aircraft Association and fascinated by the designs of Burt Rutan, Carey began constructing a "Long EZ" aircraft at Warwick Airport in New York State. For many years he flew his plane almost every week, becoming a member of the UFO's (United Flying Octogenarians) in 2001.

Remembered by his fellow flyers as the best pilot they ever knew, his advice about flying, to anyone who asked, was "make small adjustments". In 2007 Carey received the Wright Brothers "Master Pilot Award".

He is survived by his wife Cynthia and daughter Cindy. A Memorial gathering will be held in the Spring 2012.



If you would like to share any information about Carey Bowles
or would like to be added to the CNAC e-mail distribution list,
please let the CNAC Web Editor, Tom Moore, know.
Thanks!