JAMES RICHARD FRINK, JR. (1909 - 1934)
(Pilot)
(CNAC December 1933 - April 10, 1934)
(Captain - 1933?)


Here's one of those names that I need help with. I have found two spellings:
Frink and Frick
Gene Banning spells the name "Frink" and William Leary spells it "Frick".

NOTE: As of May 26, 2011, I have determined that the last name is "Frink".
---
September 23, 2012

The following information comes from the Frink family:

I Do have some information as he was my Uncle – My Mother was Dorothy Hall Frink, James sister. I have attached a picture of him. I have a bigger image that I will try to find. He attended Ga Tech and was in SAE. He never married.

John R. Phelps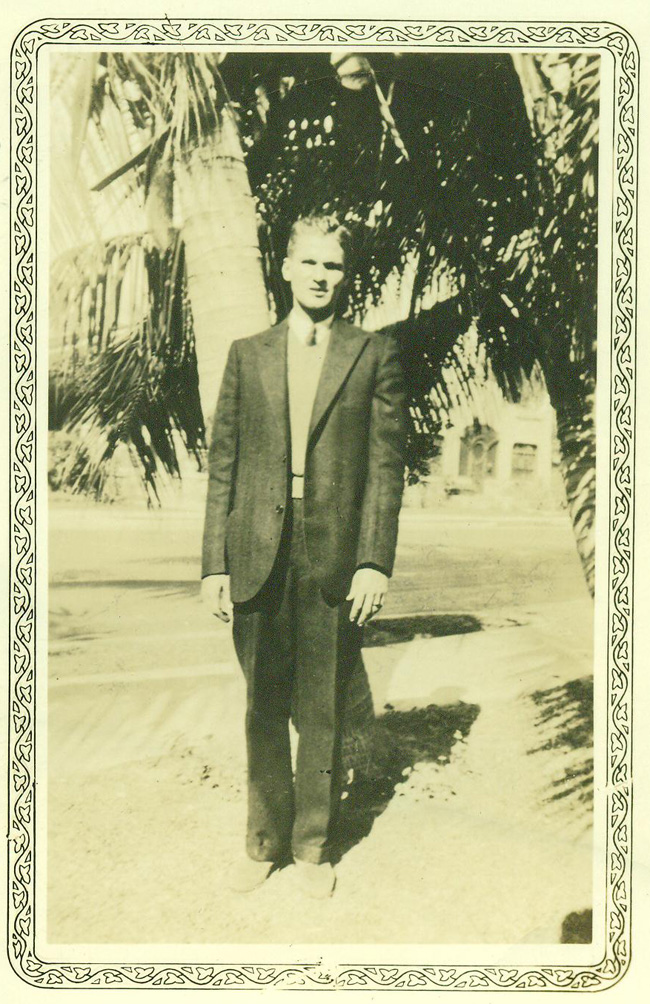 James Richard Frink, Jr.
about 1930, Miami, Florida
---

From Gene Banning's notes of 8/31/00:
"transferred from Miami to Shanghai December, 1933. Killed in S-38 crash Ningpo 8/10/34."






If you can share any information about James Richard Frink, Jr.,
or would like to be added to the CNAC e-mail distribution list,
please let the CNAC Web Editor, Tom Moore, know.
Thanks!



Background music to this
page can be controlled here.
"Keep Your Sunny Side Up"