From Gene Banning's list of 8/31/00:
"... prom capt 4/43."

---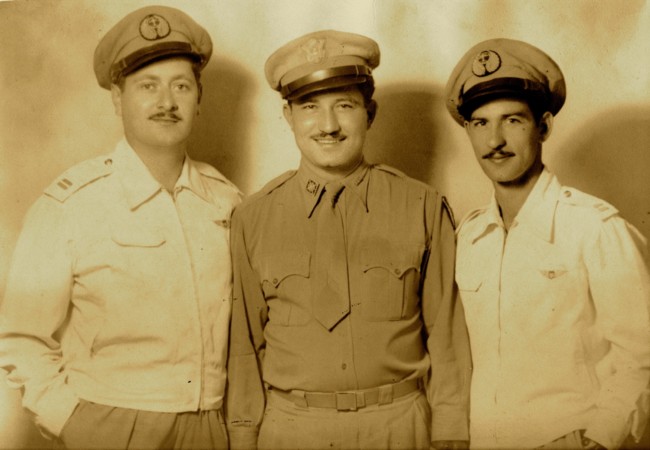 left to right
Al Gingiss, Tony Mercede and Genovese
(Courtesy of Tony Gingiss)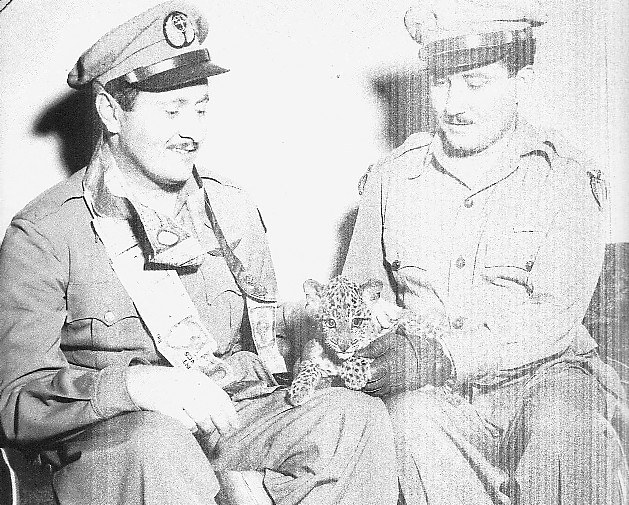 left to right
Al Gingiss, Spitfire and Tony Mercede
Al, Tony and Gen were given babys leopard's after the mother was killed on a hunt. Gingiss' leopard was Margot, Mercede's was Susie-Q and Gen's was Spitfire. Spitfire was the only one to survive into adulthood. Gen says that as an adult, Spitfire would put his paws on his shoulder's and lick his face. Spitfire was later given to a Zoo.
(Courtesy of Gen Genovese)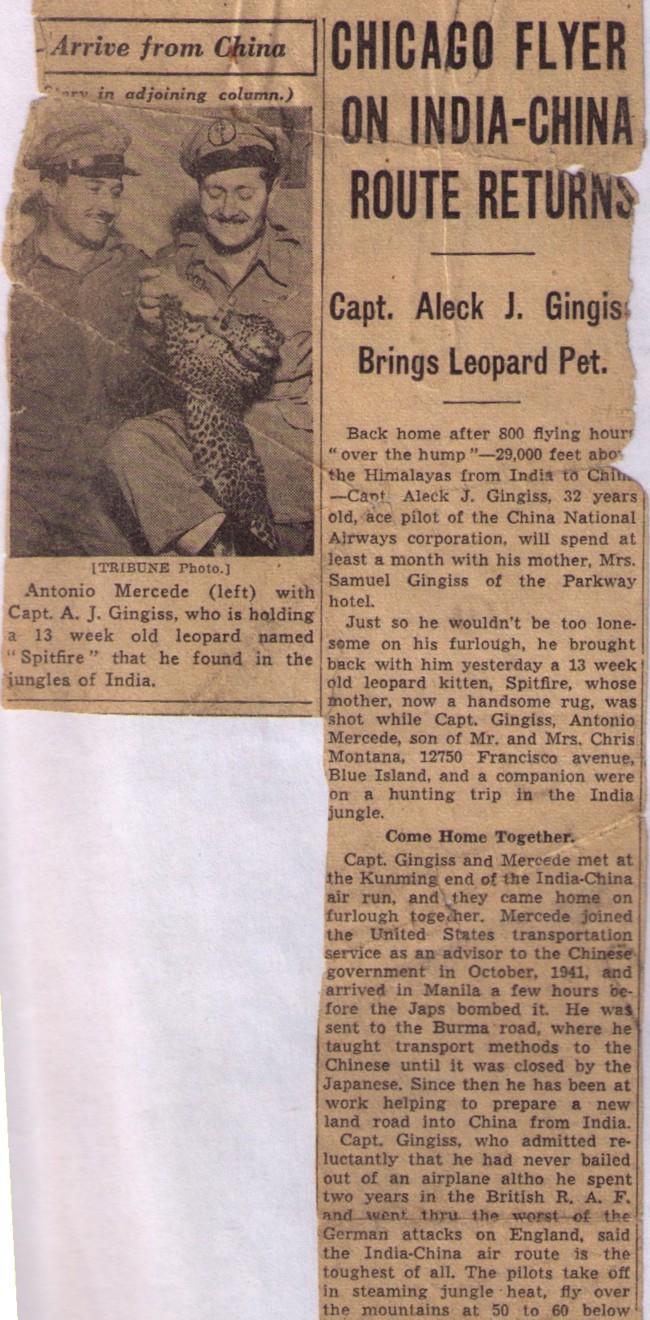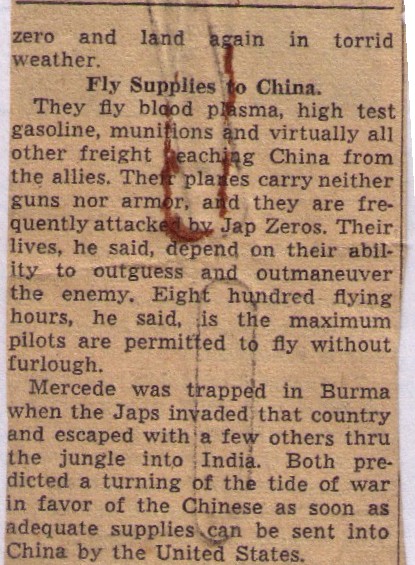 (News Clipping Courtesy of Tony Mercede's daughter, Marianne Mercede Cowden)
---
June 24, 2004
I talked with Aleck this morning. He is 89 years old and sounds great. I will be writing to him and hopefully he will share some information about his life, especially his time with CNAC.


---
January 27, 2006

I just wanted to let you know that Aleck Gingiss passed away this past week. I have included a copy of the obituary from the Chicago Tribune.

Sincerely,
The Gingiss Family



ALECK J. GINGISS

Gingiss, Aleck J. 90, passed away January 21st, devoted husband of Carmel (nee Becker), loving father of Nancy, Steven and Anthony Gingiss, dear brother of the late Bill, Ben, Birdie Rosenthal and Mitzi Bessman, cherished grandfather of Frances, Gabrielle and Abby Gingiss, fond uncle of many nieces and nephews, dear brother-in-law of Veronica Gingiss. Visitation Wednesday, 3 p.m. to 9 p.m., at Hanekamp Funeral Home, 385 Waukegan Rd., Northbrook, IL. 60062. Funeral Mass Thursday, 10 a.m., at St. Norbert Catholic Church, 1809 Walters Ave., Northbrook. Interment St. Mary Cemetery, Techny, IL.
In lieu of flowers, memorials appreciated to Diving Word Council #7331 Msr. Hagarty Seminary Fund, P.O. Box 161, Techny, IL. 60082 or St. Norbert Catholic Church or the charity of your choice. For info: 847-272-3890

Please sign the Guestbook at the following link:
http://www.legacy.com/chicagotribune/GB/GuestbookView.aspx?PersonId=16464463




If you would like to share any information about Aleck Gingiss
or would like to be added to the CNAC e-mail distribution list,
please let the CNAC Web Editor, Tom Moore, know.
Thanks!