Chief of Operations.


---
October 3, 2005

Minard Hamilton was born June 14, 1890 in Tenafly, New Jersey.

My step-father (Minard Hamilton) married my mother in 1933(?) and my brother (new dead) and I took his name as he formerly adopted us at that time.

Certainly I know more of him than any living soul - you contacted my son, Minard, in Calif and he forwarded stuff to me to respond. I might add chatting might dislodge more of my mature ?????? than this note but I have a smattering of information all of which predates most of your inclosures - also some photos of Loening Amphibians (single fan) and Stinsons on ??? ?????? - As I recall these were the only aircraft-

Brief digression: Bio - Modest family background - did no finish high school but went to work in N.Y.C. A very good athlete and played hockey on the side for NY St Nicks which was the Ranger Farm Club - excellent tennis player - in top 50 in France and Morris County NJ mens singles ??? in the late 40's - about 1937 or so - avid horseman and polo player and joined National Guard Cavalry here in town in order to ride free (so to speak) but ther is never a free lunch: Guard nationalized 1916 and to Mexico Boarder under Pershing - Troop "D". Cavalery disbanded after some unsuccessful forays after Poncho Villa and into ??? 80th Division ??? Machine Gun Batallion - Discharged as Captain - Wrote a book entitled "Armageddon" and then into Eastern Europe with the Hoover Commission - which taken with flying as many of the wquadron were sent into the air - about equally divided into air and M.G. Batallions -- One of his Mexico pals was Quintin Roosevelt who was killed in April 1918 - Both air and ??? about equally lethal - some thing less than a hour of life expectancy when in combat - Minard was decorated. The formation on CNAC and CNA I am sure you have more info than I can recollect suffice it to say Min felt the most effective associate was Max Polin. He also felt that Curtiss was not gentlemanly. I remember Min designed the first Chinese Air Mail Stamps and I have (somewhere) covers of all post marked but none with first flight cached as they were not yet invented. Two pilots I vaguley recall - one Nordoff (or was it Hall?) ?? ???? on the bounty ???? and another who became a crop duster and we met when he was an officer of the ferry that was replaced by the Chesapeak Bay Bridge/Tunnel.

The company sold to Juan Trippe in 30 (?) and following the Muckden Incident was taken over by the Japanese. Trippe decided he wanted his money back in return for the return of the air line. I can understand that a court case followed and Hamilton kept the cash and Japan the planes.

I took care of Trippe's widow some years later and she was most gracious asking me and family to ??? ????? in the ???????? where PanAm had a strip and the Trippes a house.

With the War CBI initially did very poorly and after a year or so Minard entered Gov't. service as a civilian as head of that section ??? - Board of Economic Warfare. He knew almost everyone including Chennault and Stillwell and efficienly I gather improved markedly under his guidence. Some pictures of that and once I saw him on TV in old newsreel.

Between Wars he was with Herculese Powder - His associates son because Goldwater's ??????? when G ran for president.

For myself in those associations I met Rickenbacker ? ??? as well as Grover Loening (on L.I.) and Ballanca in ????????? ???. EDO (Earl D. Osborn) was a family friend and his brother very active in the Natural History Museum.

Lastly - will be 8-10 years ago on ??? Saturday we wandered into a Chinese restaurant on 23rd St and Fifth Ave here in NYC. To my surprise there was an allumni CNAC luncheon going on. I introduced myself by intruding into the private dinning room but was unwelcome. Too bad but their interest was in DC-2 and 3's (there was a 2 1/2) but not in the limited info I had. I'll be glad to follow up on this.

Best Luck,

Richard H. Hamilton


---
Obituary of Alice M. Eastwood
Alice Marion Miller Eastwood died on Tuesday, June 2, 1998 in Bridgetown, Barbados, West Indies. She was 91.
Formerly of Lexington, Va. and Nantucket, Mrs. Eastwood was the wife of the late Dr. Reid White Jr. She was born in Montclair, N.J. and received her bachelor of art's from Smith College in 1929. She married Dr. White in 1929, who died in 1952. She was subsequently married in 1967 to Minard Hamilton, who died in 1976. In 1977 she married John Gibson Eastwood, who died in 1987. She moved to Barbados in 1988, where she resided until her death.
In the 1950s and 1960s, Mrs. Eastwood taught music in Princeton, N.J. and at The Anglo-American School in Athens, Greece.
Mrs. Eastwood is survived by a daughter, Edith White Danton of Yarmouthport; a son, Reid White III of Lenox and four granddaughters, Alice Danton, Susan Danton, Emilie White and Gillian White.


---

December 28, 2008

I'm also looking for Minard Hamilton (1891-1976). He was my grandfather's commanding officer in WWI. I found his diary at the Hoover Institute.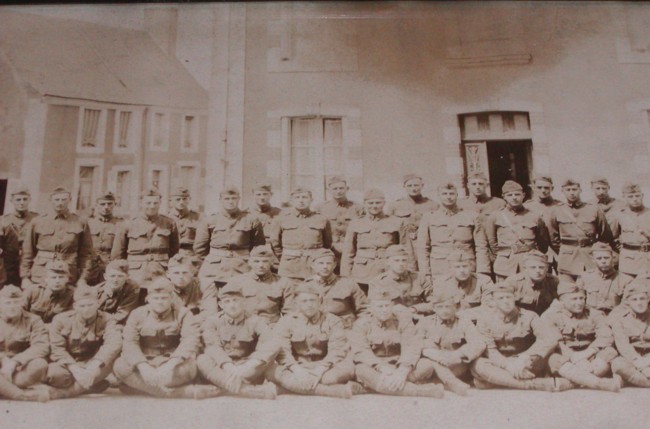 (Courtesy of Andrew Capets)


I have been reading his accounts of WWI, but I understand there are many more pages of his travels. I hope this helps. If you come across any family contacts, let me know. I'll do the same.

Andrew Capets
andrew.capets.lzji@statefarm.com



If you would like to share any information about Minard Hamilton
or would like to be added to the CNAC e-mail distribution list,
please let the CNAC Web Editor, Tom Moore, know.
Thanks!