January 28, 2007

Dear Tom,

I came across your website because I was researching markings for CNAC aircraft that flew "The Hump". I recently had the honor of meeting a 92 year old ex-CNAC Chinese pilot by the name of Kim Leung living in Cupertino, California. At first I had thought that he was an airline pilot from the postwar years, but then he mentioned flying the Hump, and that certainly got my attention. I would like to get him something to display in his home, and would like to know where I can get Roy Grinnell's print.

Regards,

Jeric Chua
E-mail mayoncon@i-manila.com.ph

and....

January 29, 2007

Tom, Good talking to you yesterday. I had dinner with Mr. Leung today, and also printed some pages from the CNAC website for him to look at including the pilot list. He did say that he knows Moon Chin and would like to attend the annual reunions, but for the lack of transportation. Would you know when the next CNAC reunion will be? I would like to schedule our next trip to the United States accordingly so that I can drive him to the reunion. In any case, some important details..

1. He stated that he is not Capt. K.Y. Leung. He said that he was a Co-pilot, and that the name he used while working for CNAC is H.L. Leung.

2. Co-pilot H.L. Leung is not in the CNAC pilot list. I told him that I will request for his name to be included. Can this be done? (Absolutely!) It would mean a lot to him.

3. He did recognize a lot of the names in the pilot list, but did not know Emil Scott as Mr. Leung worked for CNAC from 1944 to 1949. He knows Moon Chin, but has been out of touch for sometime.

4. I am attaching 2 photos. A photo of him in the 40s and another taken tonight. You will notice in the present photo that he is going through the pilot list (he went through it multiple times trying to look for his name).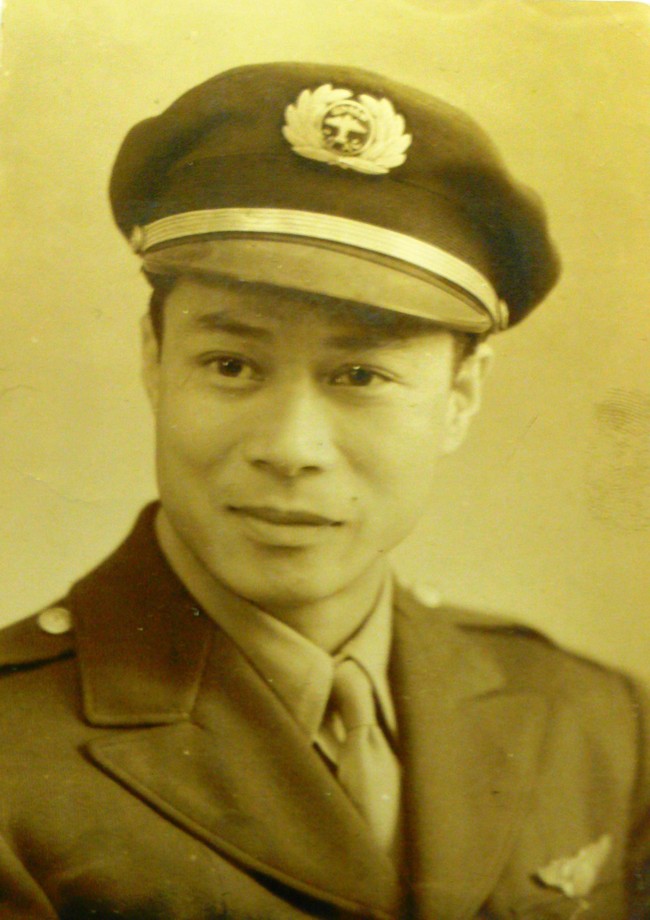 H.L Leung - later 1940's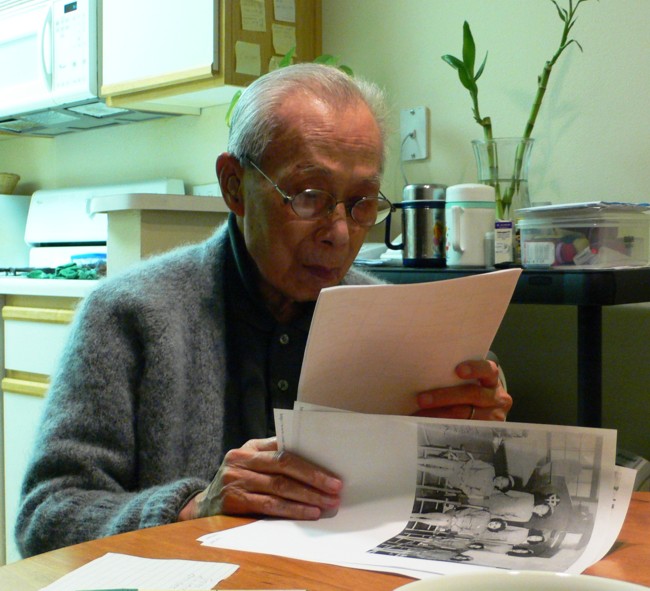 H.L. Leung today as Kim Leung
January 29, 2007


5. I asked for more photos, and his wife did say that they have many but that they are with their eldest daughter for safekeeping in Vancouver.

6. Among his stories, he mentioned that once he was asked to fly back to India right after arriving in China. But the meteorologist told him not to take the flight as the weather was not good, and then invited him into town, which he accepted. Another pilot, T.T. Shen took over his position and the aircraft went missing and was never seen again.

I am going to Los Angeles tomorrow, but will be back to see Mr. Leung again before I go back to Manila February 12. Please feel free to e-mail or call me anytime.

I hope you've completely recovered fromn your latest (mis)adventure!

Regards,

Jeric



If you would like to share any information about H.L. Leung
or would like to be added to the CNAC e-mail distribution list,
please let the CNAC Web Editor, Tom Moore, know.
Thanks!