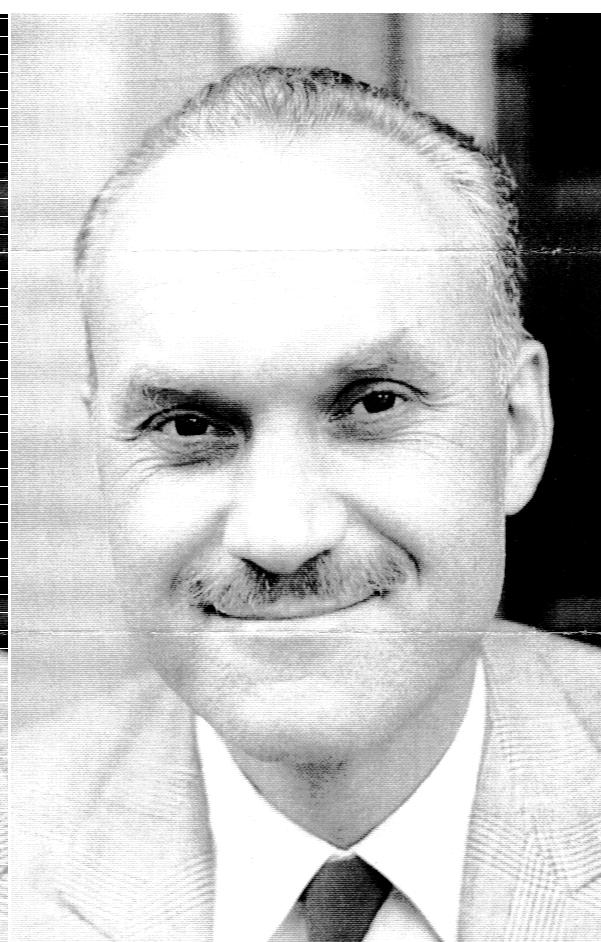 Paul J. Laube
---

Dr. Paul Julius Laube left this world peacefully at home on Tuesday, February 12, 2001.

He was ninety years of age. His wife, Lavon Dunlea Laube, was at his side, as she had been for 65 years.

Dr. Laube lived a long life of achievement fueled by idealism, dedication to service, and a strong work ethic. He graduated from Dubuque Senior High in 1928, attended the University of Dubuque, and graduated first in his class from the University of Iowa Medical School in 1936. Shortly after graduation he married his childhood sweetheart, Lavon Dunlea. He won a prized internship at Belleveu Hospital in New York and, after two years, went to New Haven Hospital where he entered a residency in general surgery at Yale University.

Dr. Laube finished hs residency in the spring of 1942 and accepted a position with Pan American Airways as a flight surgeon. His mission was to establish a clinic in Liberia, in west Africa. From 1942 to 1943 he often shuttled between Liberia and Brazil in Flying Clipper Ships bringing in supplies for the clinic. In late 1943 he obtained a position with the China National Aviation Corporation (CNAC) in Calcutta, India. There he provided medical services to pilots (and other CNAC employees) who were then ferrying supplies in cargo planes from India over The Hump into west China. Through accelerated training in nursing Lavon laube was able to join him for those fourteen months in Calcutta. In early 1945 Dr. Laube earned an appointment as professor of surgery and anatomy, as well as associate dean of students, at Cheeloo University, which was temporarily quartered in Chengdu, in west China. Working in China as a medical doctor had been one of his goals since college. Due to the Sino-Japanese War and then the civil war in China, the growing Laube family lived in three Chinese cities over the space of the ensuing five years. They left China just as the Chinese Communists were consolidating their control in 1949.

The Family lived in Boston for a year while Dr. Laube did a year of fellowship at the Lahey Clinic. In 1950 the family moved back to Dubuque, where Dr. Laube established a sucessful practice that lasted until his retirement in 1985. In addition to surgery and his roles as husband and father of five, Dr. laube led a life of service to the community. Bethany Home for the Aged, The Finley Hospital, and Westminster Presbyterian church all benefited from his energy and enthusiasm. But his enduring passion was the University of Dubuque, where his own father had been a professor of theology. Dr. Laube served on the UD Board of Directors for fifty years. He also served a year as President of the Dubuque Area Chamber of Commerce, as President of the Iowa Academy of Surgery, and Vice President of the Iowa State Board of Health. He gave of his time and money, often anonymously.

Among the many awards that Dr. Laube received are two that are especially worthy of note: a Coctor of Humanities degree from the UD in 1995, and Distinguished Alumnus Award for Service from the University of Iowa College of Medicine in 1999.

The zest for life extended into al facets of Paul's activities. He loved the Mississippi, he was an ardent skier, and rode his bicycle many miles a week after retirement. He loved music and he loved to sing. He was concerned about others, and he was relentlessly curious. He had many hereos - Jacques Costeau, Buckminster Fuller, Richard Feinmann, among others - even as he himself was considered a hero by many people whose lives he touched.

Especially important to him was the love of his life, Lavon. They were sweethearts for 75 years, 65 of them married. Their happiness in being together grew stronger with each passing year. Their abiding trust in each other and deep mutual respect was obvious to all who knew them. She passed away in 2006 at age 95.

They are survived by David (Carol) Laube of Burnsville, MN; Dr. Douglas (Janet) Laube of Madison, WI; Edgar Laube of Madison, WI; Paula Laube of Iowa City, IA; and Sara (Edward) Kurtz of Spring Hill, KS.



If you would like to share any information about Paul J. Laube
or would like to be added to the CNAC e-mail distribution list,
please let me, the CNAC Web Editor, Tom Moore, know.
Thanks!