LEWIS J. RICHARDS (1903 - 1992)
"Doc"
(CNAC 1942 - 194?)


Doc Richards was a Flight Surgeon for the AVG then CNAC.

---
From the 1971 CNAC Mailing List:
L.J. Richards
6387 Mission St.
Daly City, Calif. 94104

---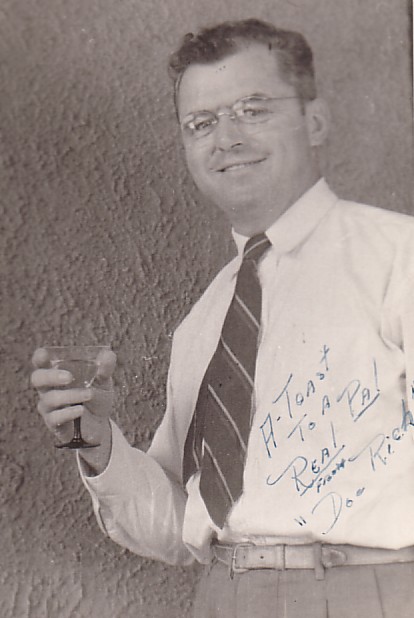 "Doc"
(Photo Courtesy of Judy Polanich, Paul Kessler's niece)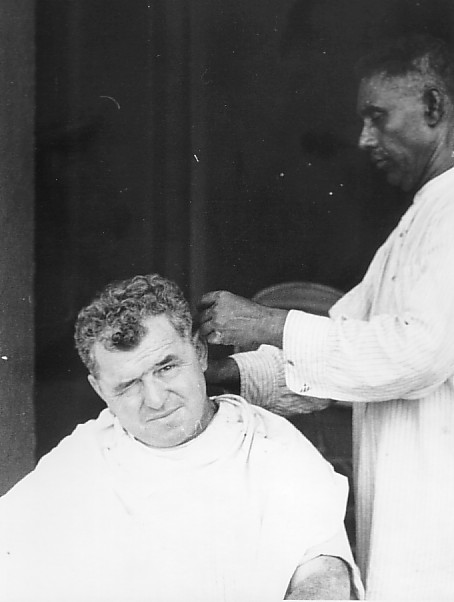 "Doc"
(Photo Courtesy of Judy Polanich, Paul Kessler's niece)
---
December 11, 2003

Interested in reading up on the CNAC/AVG personnel. I have interest in any information you might have on Dr. Lewis J. Richards or connections to who might have more info. He was my "birth" doctor in 1954 and remained my treating pediatrican until he left his Daly City medical practice in 1977 when he moved to Madera California to continue his medical practice there. Sadly, news of his untimely passing in 1992 was received. He suffered complications from gall bladder surgery; he was 89 years young! Ran across the two photos found during internet search under Dr. Lewis J. Richards namesearch. Wow! What a rush and how excited I was to come across these photos!

Would be interested in hearing more about him from anyone who had contact with him during the "war days". He was a tough old man and didn't take any guff from anyone but he did have a soft side as well.

Thanks!

D. Hauff
E-mail disneeyore@hotmail.com


---
August 9, 2005

Tom,

Doc had a little cannon probably a 2 inch in diameter barrel, (we could fire tennis balls out of it which Doc got a hoot out of the first time we did it), about 24" long that he brought to the Reunions in Ojai. He used black powder to fire it off with a percussion cap igniter and he always got some helpers from the kids to give him a hand. My brother Frank and I being first choice since we were probably the wildest of the group there.

One year we had as guests some Japanese pilots and they attended all the functions and helped with the cannon "surrendering" as we fired it off.

I think that was the year that Jimmie Doolittle attended. As an aside Dad didn't tell me he was there and I had finished a book about him (Doolittle) earlier in the year. I came into the hospitality suite which was located on the golf course and sat next to an older gentlemen and had a beer and polite conversation just very pleasant and social. I introduced myself as we were leaving and was shocked to have spent 30 minutes talking with Jimmie Doolittle without once having realized who it was.

Also fun and of course this year they have the Duke's of Hazzard movie coming out and I still have somewhere my picture with the original Daisy Duke, who was our Miss Flying Tiger one year.

Mark Watson (son of Jules Watson)



And from the program of the Ojai Reunion of 1979:
"LJ Richards MD
Doc "Rich" - The Cannoneer"






If you would like to share any information about Lewis Richards
or would like to be added to the CNAC e-mail distribution list,
please let the CNAC Web Editor, Tom Moore, know.
Thanks!


Background music to this page can be controlled here.
Here's that cannon sound, "1812 Overture"