MABEL SHU
(CNAC 194?-194?)




Mabel Shu

Do you know or remember any of these CNAC Flight Attendants?
Chu-Xiong Zhou (Chu-Hsung Chou when he was with CNAC) identified some
of the women in this picture, including his wife, Cynda Wang.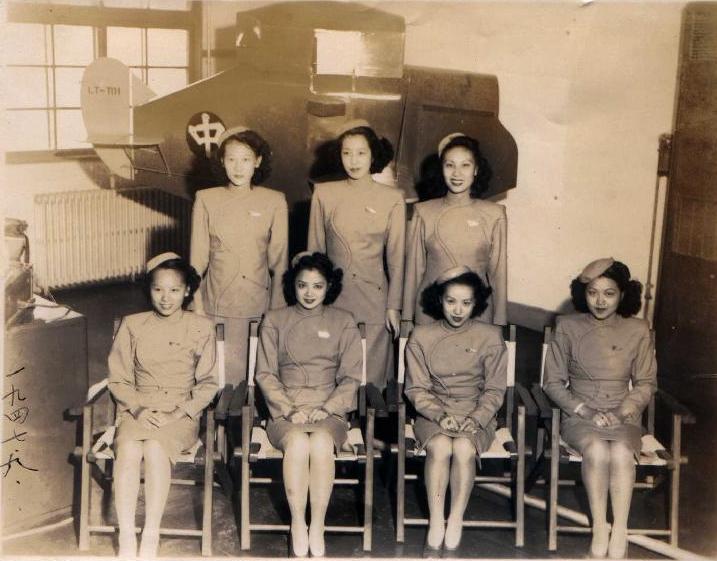 1st Group Air Steward in training center, Shanghai
Chinese characters on left side of photo say, "Sept. 1947"
Front row, right to left:
Cynda Wang, unknown, Edith Wang and Betty Shu
Back row, right to left:
Mabel Shu, unknown and unknown
(Thanks to Chu-Xiong Zhou for these names.)
(Photo courtesy of Chiu F. Tang)




If you would like to share any information about Mabel Shu, please let the CNAC Web Editor know.
Thanks!


Background music to this
page can be controlled here.
"You're The Top"