ALBERT OLAFUR THORWALDSON
(March 2, 1918 - January 14, 1945)
"Al"
(Pilot)
(CNAC September 1944 - 1945)
(Captain - ???)
(Hump Flights - XXX)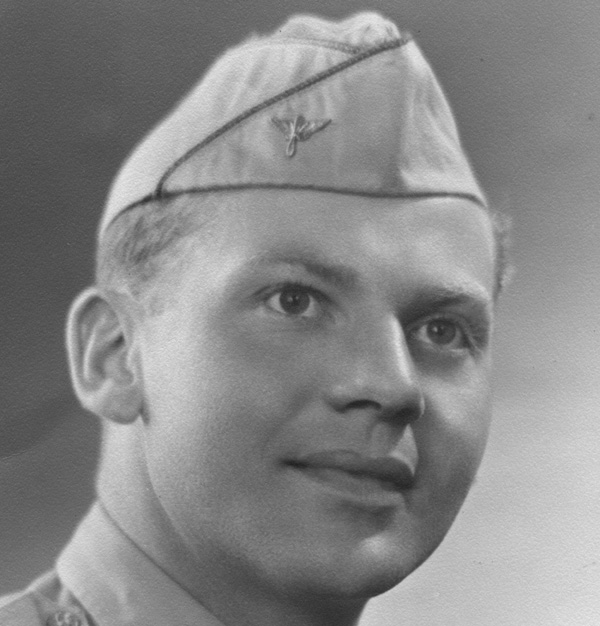 Al Thorwaldson
1945
---
In the 1943-45 log book of Don McBride, Al listed his address as: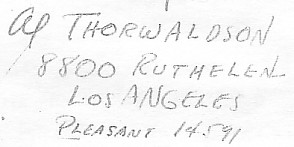 Al Thorwaldson
8800 RUTHELEN
LOS ANGELES
PLEASANT 14591
---
The CNAC Web Editor received the following message on October 14, 2000, from Kurt Shafer:

"My father, Al Thorwaldson, flew for CNAC until he was downed on Jan 14, 1945 over the Ledo Road. It is suspected that Japanese gunfire caused the crash. He and his copilot perished but the Chinese rice dropping crew in the back survived. His body was never found."

And, on January 11, 2001, Kurt sent me another e-mail:

"My father, Al Thorwaldson, died when he was shot down over the Burma road 45 km from Myitkyina on Jan 14, 1945. Al's wife, my mother, died just after I was born on Feb 22, 1944. Al left me with his sister, Margaret Thorwaldson Shafer, with the agreement that she would adopt me if he did not return."

Kurt - Thanks for the update - Tom.

Please click HERE to see the memorial page that Kurt made for his Dad.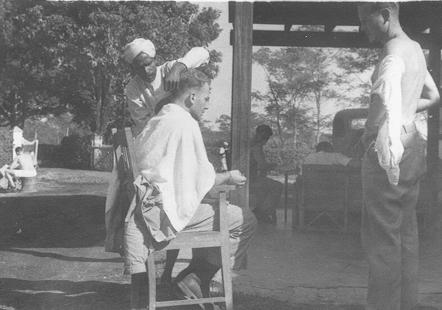 Albert (Al) Thorwaldson geting a haircut at the Dinjan hostel
a short time before he was killed dropping supplies in Burma on
January 14, 1945 plane #70.
(Photo Courtesy of Jim Dalby)
(ed: does anyone know the man standing to the right?)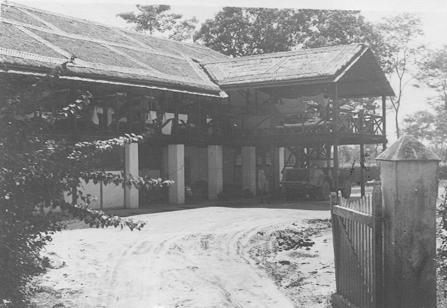 This the front of the Dinjan Hostel
(Photo Courtesy of Jim Dalby)




If you would like to share any information about Albert Thorwaldson
or would like to be added to the CNAC e-mail distribution list,
please let the CNAC Web Editor, Tom Moore, know.
Thanks!


Background music to this page can be controlled here.
"Begin The Beguine". Top of the chart in 1940.