CHARLES S. VAUGHN (1904 - 1988)
"Chili"
(Pilot)
(CNAC July 1, 1930 - 1937)
(Captain - ???)


1937 CNAC & PAA FFC, SHANGHAI-USA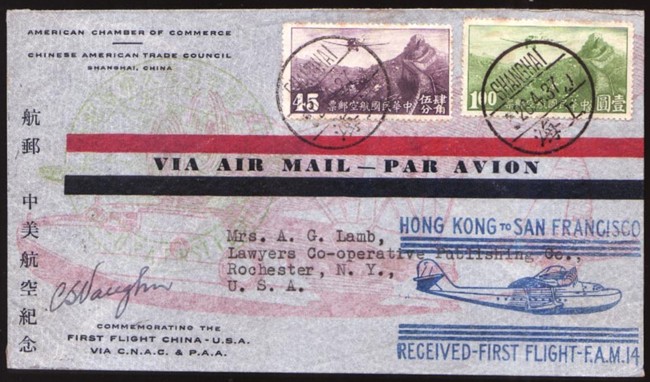 ---
Chili's address in 1965, 1971 and 1979 was:
Charles Vaughn
112 Plandome Court
Manhasset, NY

---
From Gene Banning's notes of 8/31/00:
"Chilie was hired in New York 7/1/30, sent to Shanghai 7/3/30. Tfrd to PAA, SFO, August, 1937; MIA 1939, NYC 1941; later ops mgr NYC. Retired about 1970."

---
Chili's wife sang with the band at Ciros, a night club in Shanghai.

---
China Weekly Review, 20 August 1932
Pilot Charles Vaughn of the China National Aviation Corporation is at Hankow suffering from a slight wound in his leg inflicted August 14 by a bullet believed to have been fired by Red bandits when his big amphibian mail plane was flying over Shansi on its way down river to Hankow. Although suffering from shock, Pilot Vaughn stuck to his controls and brought the plane safely to the water at Hankow.

---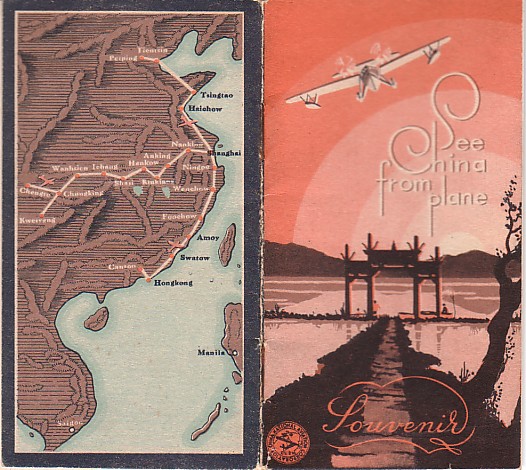 This is the front and back of a small booklet that was given CNAC passengers in the 1930s.
The booklet has many pages to it, so click here to see the entire booklet.
(Booklet Courtesy of Peggy McCleskey - widow of CNAC Captain James McCleskey)



Captian C. S. Vaughn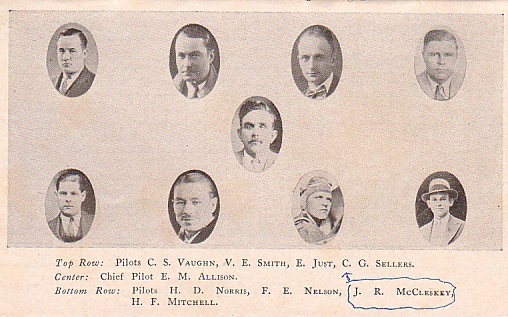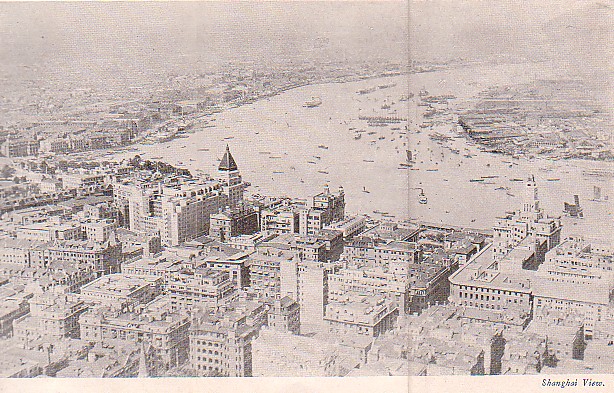 If you would like to share any information about Charles Vaughn
or would like to be added to the CNAC e-mail distribution list,
please let the CNAC Web Editor, Tom Moore, know.
Thanks!


Background music to this
page can be controlled here.
"Keep Your Sunny Side Up"