WILLIAM HENRY SMITH (abt 1918 - 1945)
"Hal"
(Pilot)
(CNAC February 1944 - April 9, 1945)
(Captain - ???)
(Hump Flights - XXX)


From Gene Banning's list of 8/31/00:
William Henry "Hal" Smith hired in NYC, Feb 1944. Believe formely PAA Aftrca? Killed in crash 4/9/45, plane #88.

---
In the 1943-45 log book of Don McBride, Hal Smith listed his address as:



and


W. HAL SMITH and Hal Smith
HERBERT HOTEL
SAYRE OKLAHOMA
---
The following is courtesy of the Shortgrass Country Museum, P.O. Box 260, Sayre, Oklahoma 73662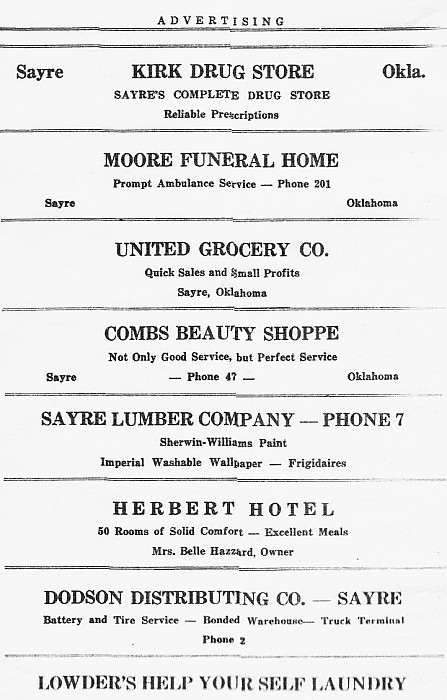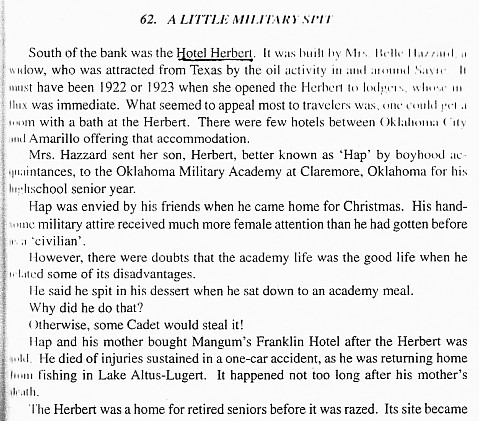 ---
Seen on eBay, but don't know the year.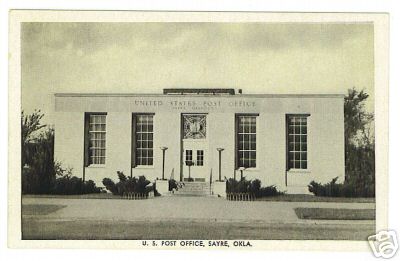 ---
May 14, 2007

From Don McBride via his daughter Eileen: Hal Smith was a CNAC pilot and a good friend of my father's. Dad thinks he came to China about the same time that Dad arrived there, i.e, the fall of 1943. Hal Smith flew into a mountain in China sometime during the latter part of the war and was killed, along with the whole crew. Dad thinks Hal was making up a run up north when he was killed. Dad says that his downed plane was located.






If you would like to share any information concerning Hal Smith
or would like to be added to the CNAC e-mail distribution list,
please let the CNAC Web Editor, Tom Moore, know.
Thanks!



Background music to this
page can be controlled here.
"Tuxedo Junction"