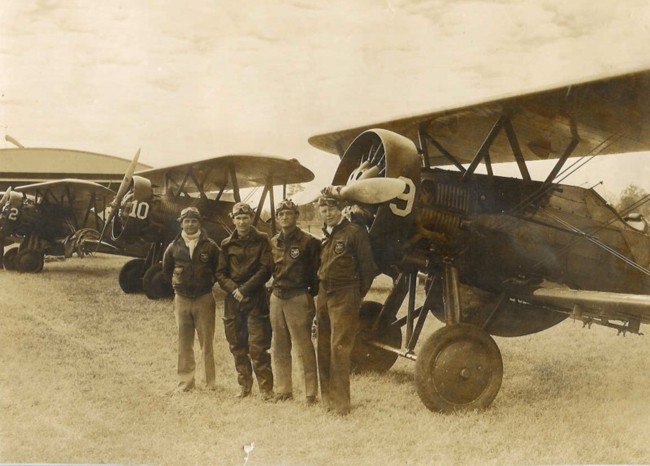 Left to Right
William "Mac" McDonald, Possum Hansell (I think), Chennault and Luke Williamson
1934-35
(Photo Courtesy of Mac's daughter, Cameron Vowell)
---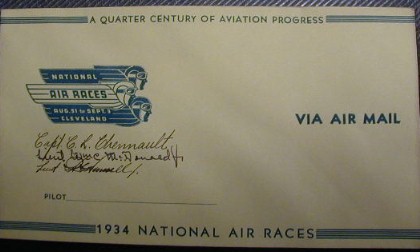 Chennault, McDonald and Hansell
"Three Men on a Flying Trapeze"
---
January 4, 2004

I came accross the link to the William McDonald photos via www. humppilots.com. While I don't have any info to share (other than a photo) regarding Mr. McDonald, I do have a request.

My great-uncle was John "Luke" Williamson who flew with McDonald and Chennault on the "Three Men on a Flying Trapeze" and went to China prior to the war. Uncle John passed away in the 50's prior to my birth so I never had a chance to meet him and a lot of information on him and the "Three Men" have been lost due to deaths in the family.

I had read on another site that Mr. McDonald had written an unpublished manuscript about his days with the "Three Men". If you know of any way whatsoever to contact Mr. McDonalds' family, it would be GREATLY appreciated. You could pass along my information as well:

Thank you for your time and assistance in this endeavor.

Best regards,

Mike Shelton
email: wedusc97@yahoo.com



The following photos come from Mike Shelton. Thanks Mike.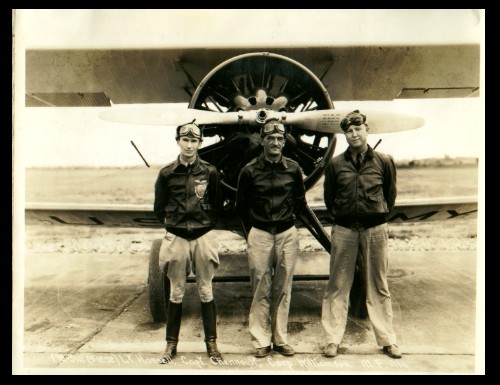 Possum Hansell, Chennault and Luke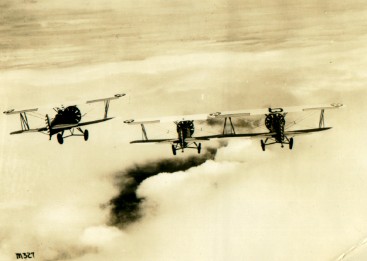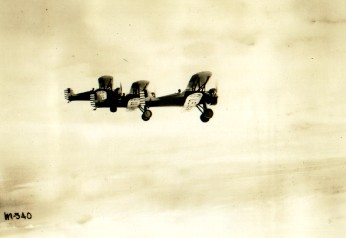 ---
March 30, 2005

In the process of adding to my research and presentation on Aviation History in Greenwood County, SC, I have stumbled across John "Luke" Williamson. I was attempting to find the location of what is supposedly the first "air strip" in Greenwood County. I knew it was somewhere near Ninety-Six, SC. I spoke today with Sen. John Drummond, long-time State Senator in our state (88 years old). He knew John, and used to go running to the air strip by John's house when he would come home in his Bi-plane---just to see and toucn the airplane. So I now know the location of the airstrip--his home, etc. I imagine you know all that by now yourself. I read and copied a lot on the internet today about The Flying Tigers, Claire Chenault, John, Possum, etc. I plan to keep digging into it. I will soon have a 1939 aerial photo of the property. Please contact me if you have any info you can share.

Bo Bowman
E-mail archerbo@nctv.com


---
April 1, 2005 -- more information from Bo...

Hello again Tom,

Attached is a 1939 aerial of the Williamson family home. It still exists today. You will see a road going left to right across the photo. About in the middle you will see a driveway going "up" to a large white house with a circle of shrubs and trees around it. This is the home. Facing the front of the house, the long field to the right is the field Luke would use as his personal airstrip when he would fly his biplane home for visits (and give people an acrobatic show). My new "friend" Sen. John Drummond as a 10-12 year old boy would sometimes run over when Luke was coming in to see him and "touch" the airplane. That would have been more in the mid-30's---not sure if he was using it in 1939. If you want I can send you a photo from our county GIS on-line map which shows the property today. The field now is filled with pine trees. Use this info however you wish.

Bo

P.S. Sen. Drummond went on to become a decorated flyer himself in WWII, and gives Luke the credit for giving him the inspiration to fly.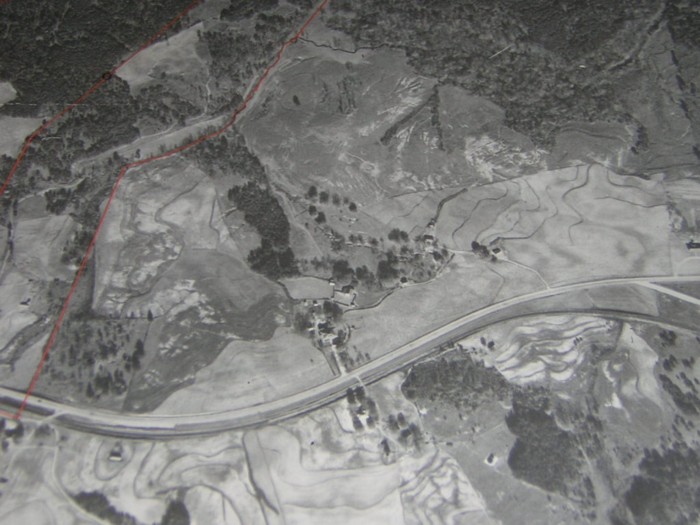 ---
April 4, 2005 -- and here's more from Bo...

Hello again!
With directions from John (Drummond), this evening before dark I drove about 17 miles from my home and hiked a short distance into the woods and found the old cemetery in which Lt. Col. John H. (Henry) "Luke" Williamson, his wife, and others in the Williamson family, are buried.

The cemetery is enclosed within a sone wall with an iron gate--fortunately unlocked. The walls and the cemetery inside are somewhat overgrown with ivy and weeds. It's quite beautiful in its own way, though. It felt very special being in there. This cemetary is roughly 3 miles or so from Luke's boyhood home. I have attached a number of photos for you showing the cemetery as I approached it, the headstone of "Luke" and his wife Mary, Luke's footstone bearing his nickname "Luke", and another photo of his boyhood home. Note that in the one closeup photo of the headstone that Luke's birth and death dates are clearly visible. He was 50 years old when he died. Note also the inscription at the bottom, "One of the Flying Trapeze". Please feel free to use any of this material for your website if and as you feel appropriate, or to pass on to any of Luke's relatives of which your may know..

Regards,

Bo Bowman

P.S. While I was up flying today in my airplane earlier today, I could not help but do a low pass over Luke's old landing strip property, in the direction of the runway, in honor of Luke.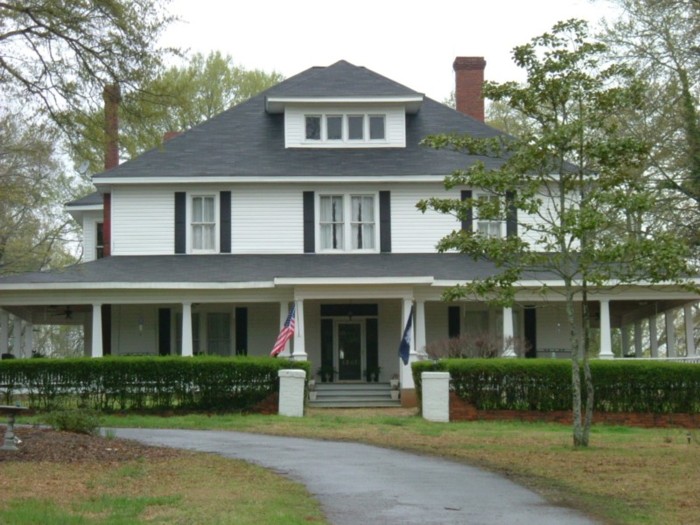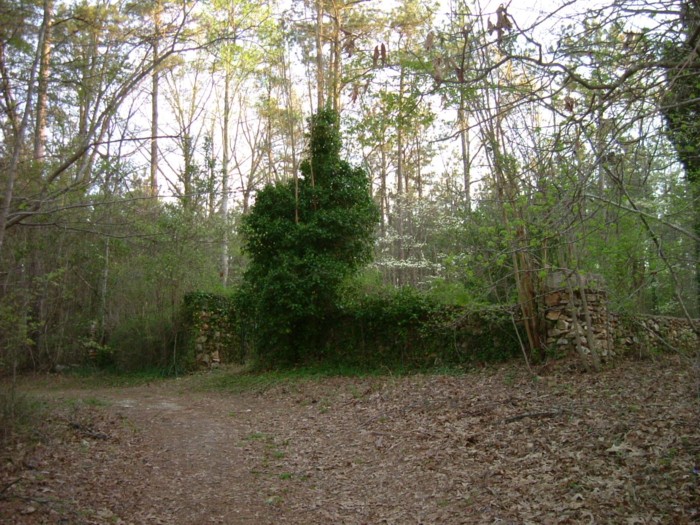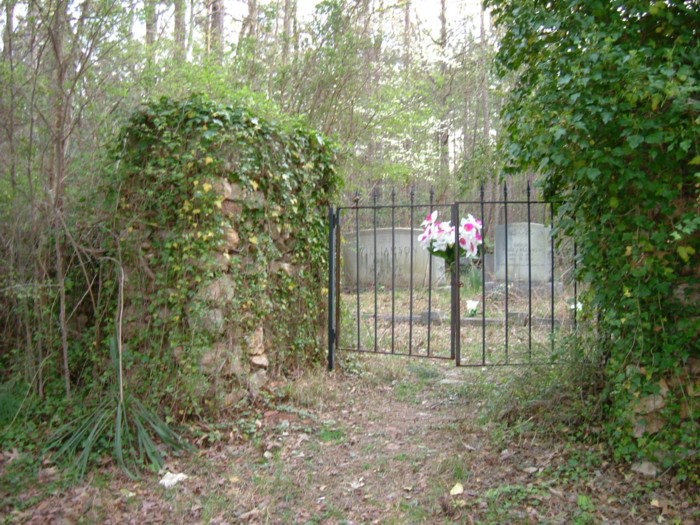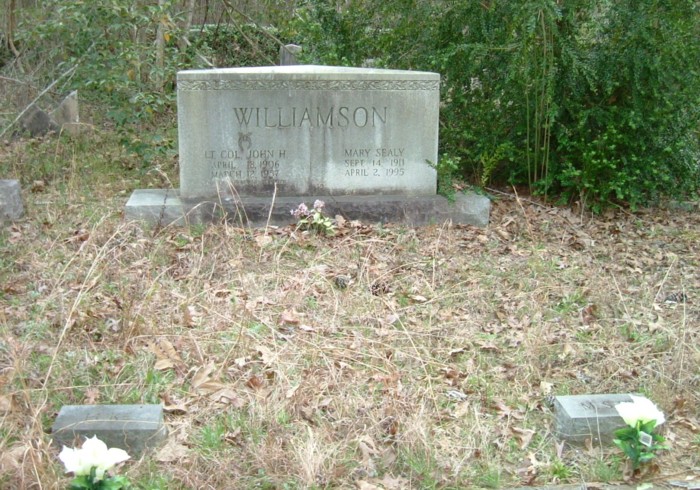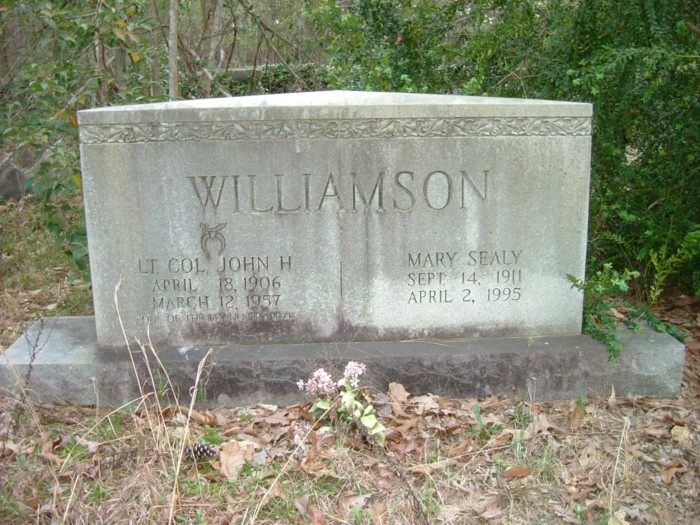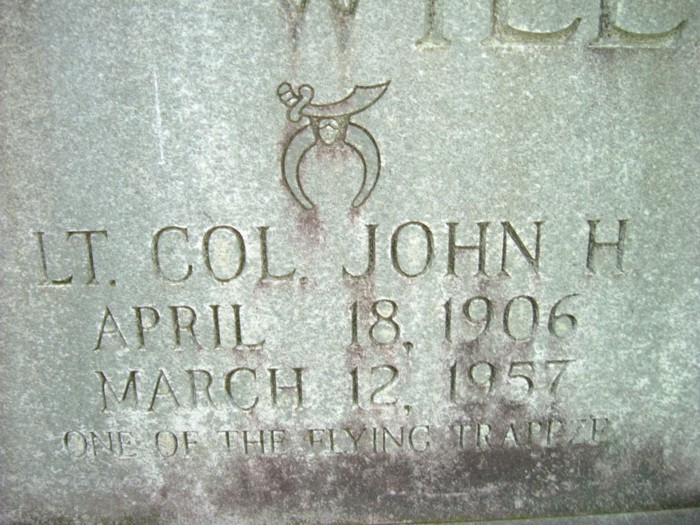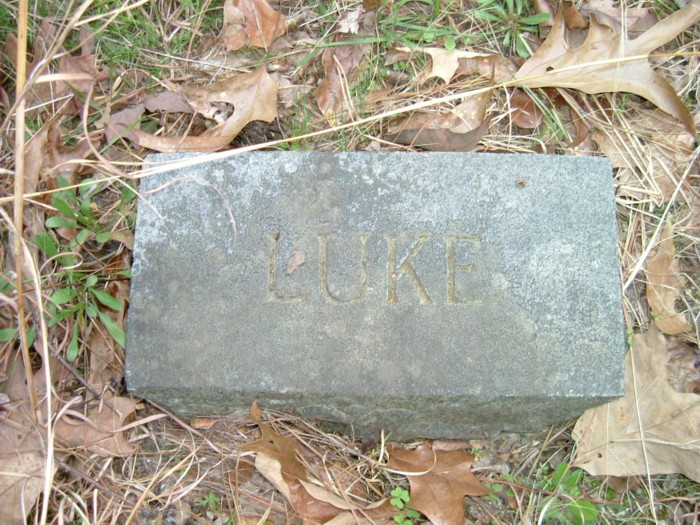 ---
April 30, 2007

John, "Luke" Williamson was my grandmother's, (on my mother's side), brother. I grew up frequently visiting the grand home in Ninety Six and my great-aunt Mary. I saw a documentary in the Flying Tigers in TV last year and ordered the dvd. I showed it to my mother just yesterday and told her I was going to goggle to see what I could find. You can imagine how shocked I am to have found this website. He has always fascinated me, and after watching the dvd, I am even more impressed. Those guys knew no fear and had so much talent and determination. Needless to say, John was a very "colorful" member of the Williamson family!!! John had one brother, "TJ". He graduated from Wofford College and attended law school, not sure where at this time, will check with my aunt. He lived and practiced law in Washington, DC until his death there. He was an ensign in the Navy, was married, no children, and was killed in a car wreck at the age of 32. My mother is going to call her sister, who has all of the family history and pictures to see what we can come up with.

My mother lived most of her childhood in the home in Ninety Six, and they experienced many episodes of John buzzing the town, church services, and the grand home itself. Everybody would scream, "here comes John Henry!!!!!" One time my mother and her father ran out to the air strip to greet John, and he dove so low to the ground that my grandfather screamed, "hit the ground, jump in the ditch, he's going to kill us!!!!" John was in hysterics. He was quite a character!!!

John was a passenger on a C-46 flying the hump, when one engine had quit and the other was heating up. The young pilot, Colonel Johnny Virden, ordered everyone to jump. That's when John took over. He went up to the pilot's cockpit and said, "move over son, I've been flying these contraptions long before you were born." After that Chennault gave him his 3rd Distinguished Flying Cross. No one had to jump into the "eternity of the Himalayas". I'll get you a copy of the article. He successfully brought the plane down, and received many hugs from the other passengers.

My mother is looking for this article, and as soon as we find all articles, I'll send them to you.

My grandparents lived in Salley, South Carolina, where my mother grew up. I live at the Isle of Palms, outside of Charleston SC. I would love some more information.

Best regards,

Nancy Price
nancy.price01@comcast.net



If you would like to share any information about John "Luke" Williamson
or the Men On A Flying Trapeze,
please let me, Tom Moore, know.
Thanks!