WALLACE WIRTH
"Wally"
(CNAC 19?? - 19??)


Wally was the Link Trainer Instructor at Dum Dum.

---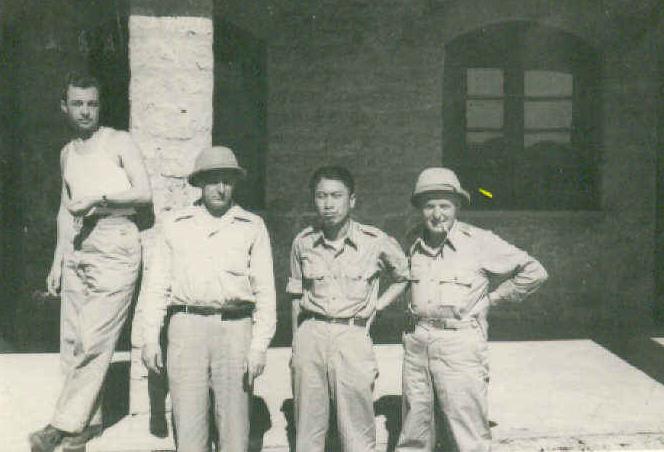 left to right
Unknown, Unknown, Unknown, Steve Kusak
(Wirth is either the first or second on the left)
(Photo Courtesy of Rich Newton, grandson of Archie Newton)
---
From the 1965 CNAC Mailing List:
Worth, Wallace
Worth Oil Co.
Fresno, Calif.
(yes, spelled with an "o" not an "i" and it looks like the above address was crossed out)

---
Unfortunately we have no more information on Wally Wirth other than what you see on this page.


Can you help?







If you would like to share any information about Wally Wirth
or would like to be added to the CNAC e-mail distribution list,
please let the CNAC Web Editor know.
Thanks!



Background music to this page can be controlled here.
While sailing to China this was a popular sing-a-long tune heard on deck.
"By The Light of the Silvery Moon"