Archibald Newton - Gene Banning's list of 8/31/00: "... tfr PAA, NYC Feb. 1944."


---
September 22, 2002
The following messages were received from the grandson of Archie Newton.

Tom, I will go through some of the clippings and my grandfather's (Archie Newton) diary from his flights that I know my grandmother still has and get some more info back to you. He was originally from Celeron NY, which is near Jamestown, and spent a lot of time with some of his "flyboy" friends at the Hartfield airport in Hartfield NY. He was forced into leaving his duties flying the Hump run due to a bout of Polio which he was incredibly lucky to overcome. After he recovered he went back to work for PAA flying the Yankee Clippers. As far as dates, I will have to look them up, and if I can find out who he flew with as well.

Thanks again, I really look forward to putting together this bit of history for you and also for myself.

Rich Newton
newtonrich@msn.com

and

September 23, 2002
Tom,

OK, I talked with my Grandmother today and she dug up an old photo album, and some old newspaper clippings about my Grandfather, Archie E. (Bud) Newton. The photographs are very interesting and I am sure that you and others will be excited to learn as well that most of these are not so much of my Grandfather, but of several other pilots. I have names for some of them, some unfortunately say "lost", or "deceased" underneath, but I am sure that they will be priceless to the surviving pilots and family members to see them. I can't unfortunately part with the originals, but I am sending you copies of all pictures that I have, with whatever info that is with them. There are also photos of the mountains taken from the planes, several photos of the planes themselves, and several photos of Korachi, Calcutta, some group phots of the Korachi Officers Club, Bengal, Assam Valley, and several others. I am getting excited so I am going to start scanning right now and they willl follow this email. My Grandmother is looking for his diary, which has some very detailed info, and insight from the flights over the Hump. He served in 1943-1944 before becoming sick in India and having to go home for recovery, but he always spoke very highly of his trips over the Hump. I believe that it was one of the high points of his life, amazingly I find that he was only 22 at the time of his service. He was able to fly such stars as Martha Raye, to her USO tours, and he was very honored to have met Gen. Doolittle. Be on the lookout for more incoming emails, as they may be large.

Richard Newton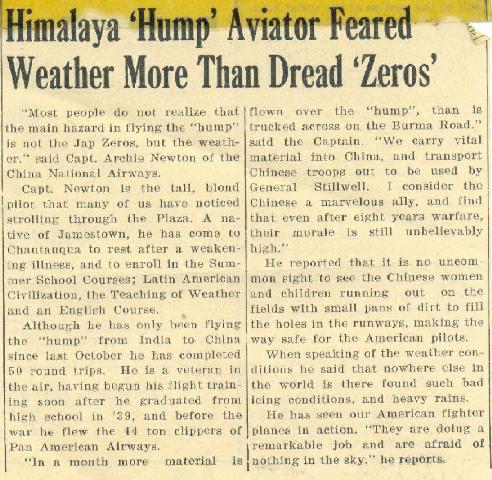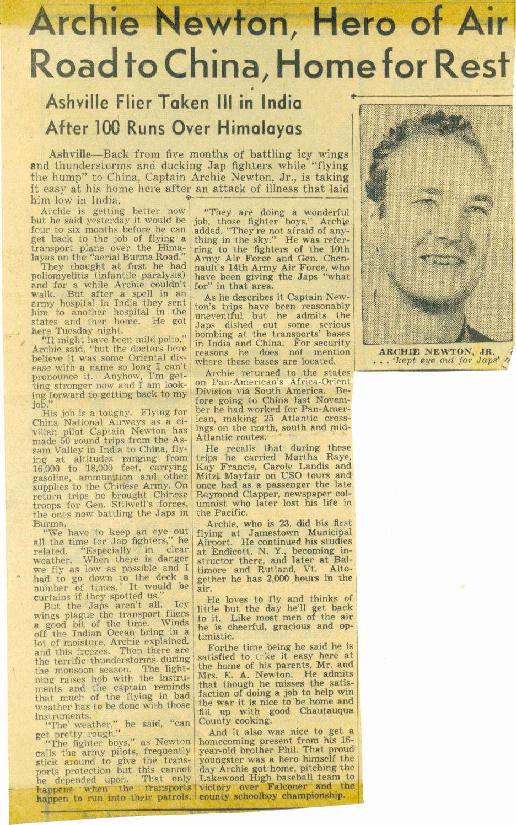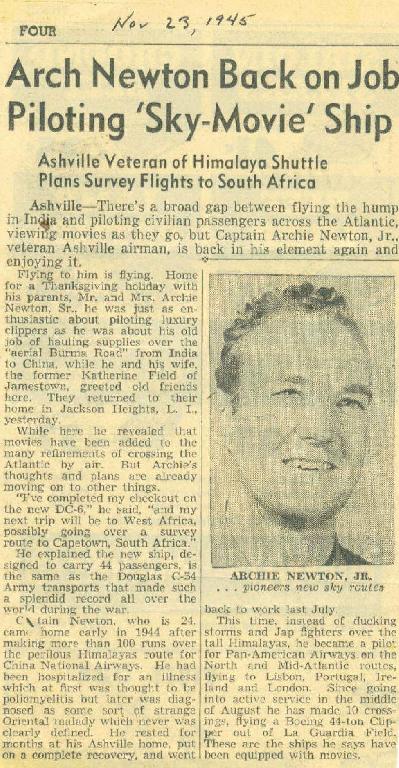 September 23, 2002
"Tom,

These first photos are of Richard "Dick" Marchant who was lost in a plane crash on 5/16/44 just 4 days before my Grandfather took ill and had to take leave. I noticed that there was no info on Dick under his name so I am sending these first. Please make sure that his family get copies of these.

Rich Newton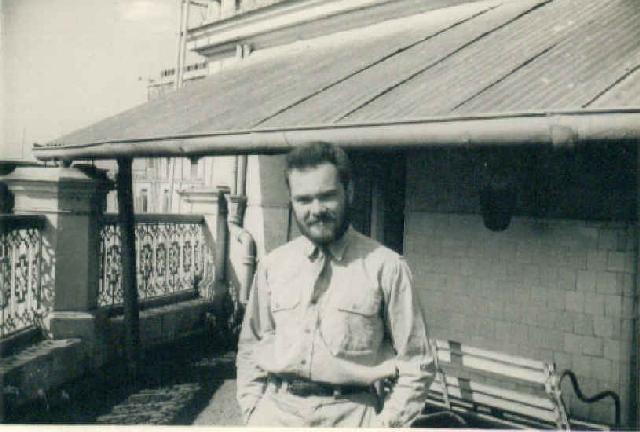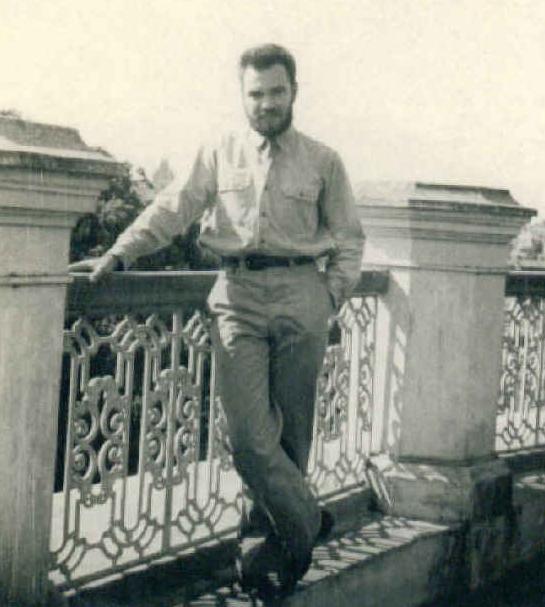 ---
January 9, 2002

"Hey Tom, I wasn't sure if you recieved the stuff I sent you on New Years Eve, so I will resend it to this address. The first two are of Archie in Calcutta. The third he is with a fellow that I have seen a picture of before but am not sure of name. The fourth is Steve Kusak, Archie Newton, Dick Marchant, and the two sitting I'm not sure of. These are the first actual pictures with my grandfather in them that I came across. Please post if you could, I have a lot more to send. I have some real interesting stuff.

Thanks,
Richard Newton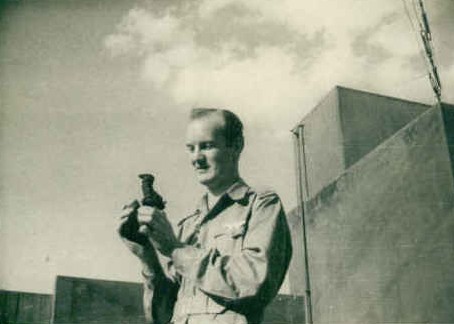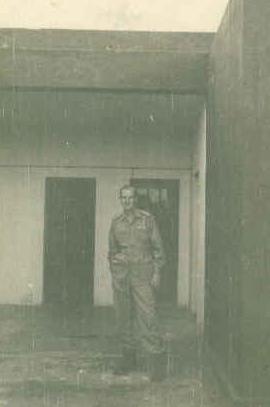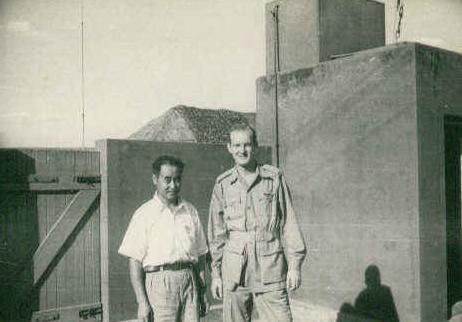 Unknown and Archie Newton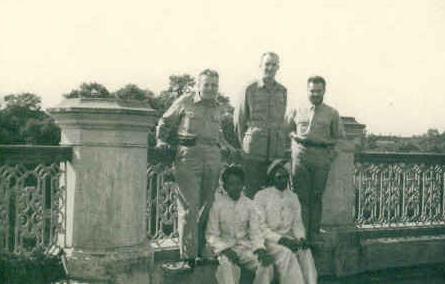 Steve Kusak, Archie Newton and Dick Marchant
Unknown and Unknown
---
September 25, 2007

Tom,

I came across a dollar bill in my Grandfather's collection that was signed by several persons, and has the inscription "China National Aviation Corporation", and "September 17, 1942" on it. Here are the photos attached.

Rich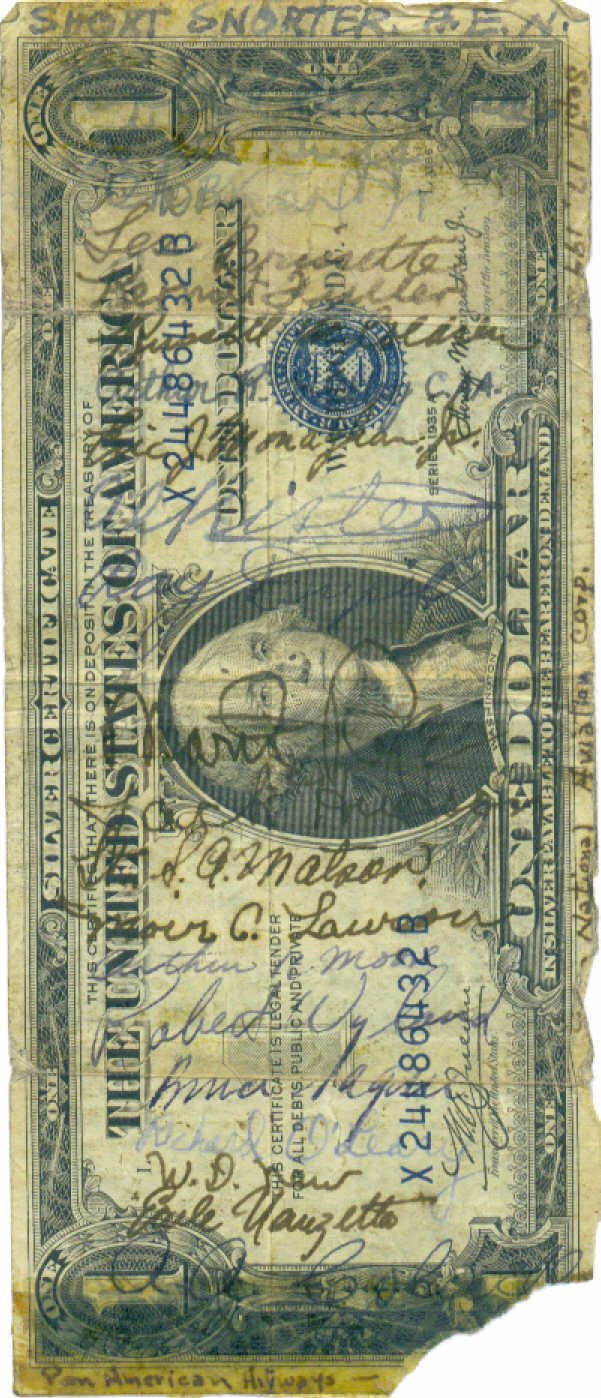 across the top: SHORT SNORTER A.E.N.
on the right side: Sept. 17, 1942 and China National Aviation Corporation
across the bottom: Pan American Airways

Names:
(probably) Muff
????, Jr.
Les Briosette
Ke???? Fuller
Russell Coldren
Arthur ?. ??? C.A.A.
Eric J. Monagram, Jr.(?)
Al Kister(?)
Ray D????
Mar?? R???
Jack Hudson
Lt. S.A. Matson
Mair(?) C. Lawson(?)
Arthur ?. Mo??
Robert Wyland
????? Lag??
Richard(?) O??a
W.D. N?w
Earle ?auzetto
A.A. C??l??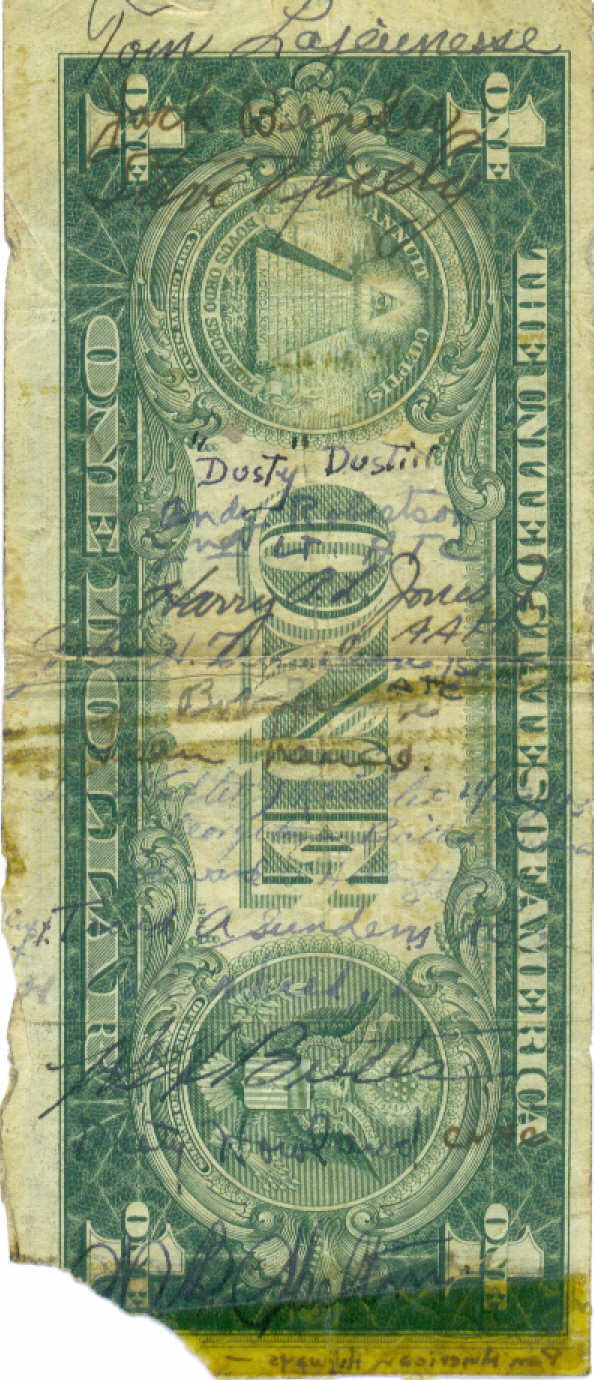 Yom(?) Lajiunesse(?)
Jack Bender
Steve Nicely
"Dusty" Dusti??
Andy Robertson
???? Lt. ATC
Harry A.L. Jones, Jr. AAL
John H. Th?????son 1st. ?? ATC
Bob ???????
??? Pra????g or Francis(?)
???? J. Rachlet (?) ????43
?eong???? R????????
Edward H????, Jr.(?)
Capt. T???d A. Sunden??t?
????????
H(?)??? ???lls
???ty Howland CNAC
??B Chelton(?)


If you would like to share any information about Archie E. Newton
or would like to be added to the CNAC e-mail distribution list,
please let the CNAC Web Editor, Tom Moore, know.
Thanks!