NOVEMBER 19, 1943
LANDING AT KUNMING


From Fletcher Hank's, "WHEN AND HOW THE CNAC CRASHES HAPPENED ON THE HUMP AND ITS ENVIRONS DURING WWII" (hand-dated 5/4/02)

Jim Charville, 11/19/43, C-47 #63. All 3 crew killed. Jimmie Chen, copilot. While making a night landing at Kunming raining with 100 foot ceiling, had landing gear trouble, decided to pull up after making pass at field. He pulled-up on the wrong heading and crashed into the mountain just west of the city. All crew burned and mutilated.
Source: Kirkpatrick log.


---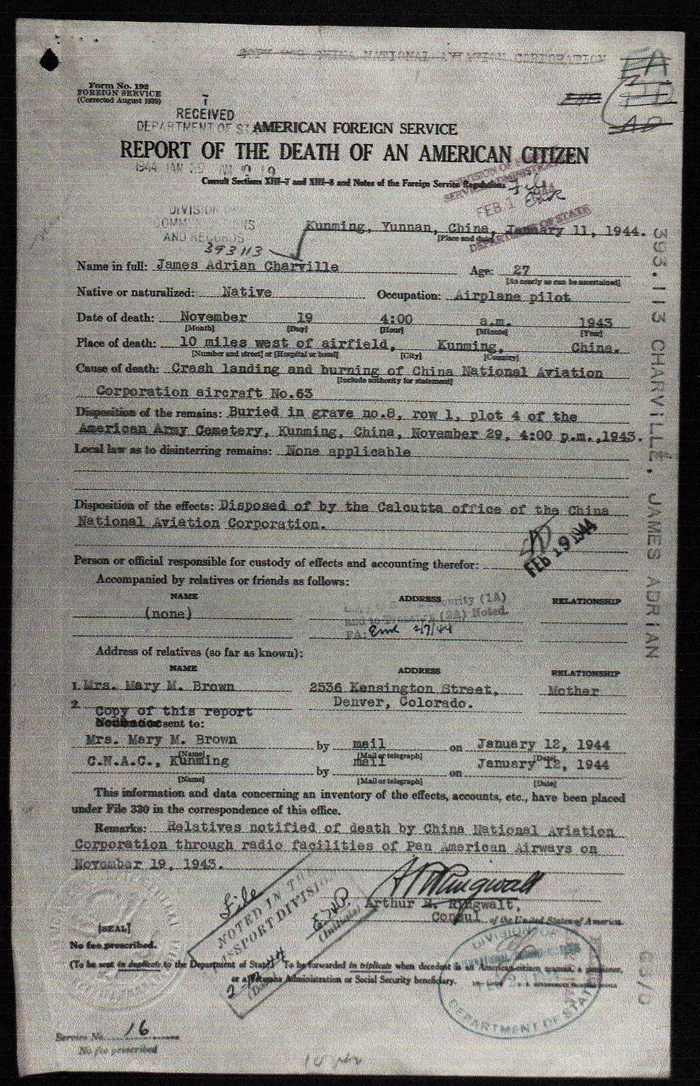 If you can share any information about this accident
or would like to be added to the CNAC e-mail distribution list,
please let the CNAC Web Editor, Tom Moore, know.
Thanks!


Background music to this
page can be controlled here.
"Clair de Lune"