JAMES CHARVILLE (1916 - 1943)
(Pilot)
(CNAC 194? - November 19, 1943)
(Captain - ???)
(Hump Flights - XXX)


January 2, 2001. From Jim Dalby

"Tom,

Jim Charville, Jimmie Chen, copilot. While making a night landing at Kunming, raining with 100' ceiling, had landing gear trouble, decided to pull up after making a pass at field. Pulled up in the wrong heading and crashed into a hill just west of the city. All crew burned and mutilated. Source Kirkpatrick log. 11/19/43 C-47 #63. I did not know him and do not know his date of hire.

Jim"



The following document is courtesy of Judy Polanich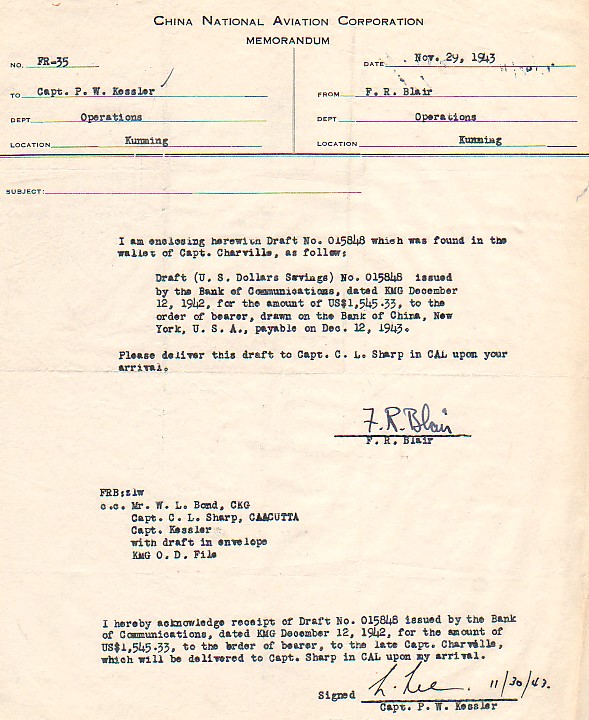 ---
December 31, 2001 -- From Don McBride, via his daughter Eileen McBride
"James Charville - He was killed just before Dad arrived in November, 1943. Dad remembers being told that Charville was shot down by the Japanese."






If you would like to share any information about Jim Charville
or would like to be added to the CNAC e-mail distribution list,
please let the CNAC Web Editor, Tom Moore, know.
Thanks!



Background music to this
page can be controlled here.
"Tuxedo Junction"