U.S. Flying Tigers/Hump WWII Veterans Official US Delegation To China
To commemorate the 60th Anniversary of the Victory of The Chinese People's War of Resistance
against Japanese Aggression and the World Anti-Fascist War


August 31 – September 4, Beijing

9-2 Participate in the 60th Anniversary Entertainment Performance for Victory of the "World's Anti – Fascist War and Chinese People's Anti – Japanese War" in the Great Hall of the People

9-3 Participate in the receptions held by the Chinese Government in the Great Hall of the People. Hosted by the Pres. Of China and his cabinet.

September 5 – 7, Huaihua, Hunan Province

Go my charter flight to Zhijiang Airport. First commercial aircraft to land at the this New Airport.
Attended the opening ceremony of the second "China, Zhijiang International Peace and Culture Festival" at the Airport
Meet the leaders of the government of Hunan Province
Presentation of the "Memorial Medal of American Airmen in China during the WWII to the American Airmen

September 8 – 10, Kunming, Yunnan Province

9-9 Attend the opening ceremony of "Memory of History --- Hump Airlift Report Exhibition. **** Note: Retired Chinese Officer in White Uniform

9-10 Attend the welcoming banquet held by Kunming government and the mayor of Kunming. Presented a certificate of Honorary Citizenship to US WWII veterans.

9-11 Watch the opera "Rainbow over Green Dyke" which tells the stories about the Flying Tigers and Hump Pilots

September 11 – 13, Nanjing

9-12 Meet the leaders of Jiangsu government. Attend the 10th anniversary conference of the "Anti-Japanese War Aviation Martyrs Monument" in Nanjing.

September 14 – 16 Shanghai

We traveled everywhere by Motorcade. Traffic was blocked. We walked in on Red Carpets. The pilots were treated like royalty for the entire three weeks. When we arrived in each city the pilots were handed flowers. It was non-stop from early morning to late evening.

Peggy Maher

Some of the folks that were on this trip:
Bill Maher and his daughter, Peggy Maher. Moon Chin, and his niece Patty Lee. Pete Goutiere and his wife Evelyn.


---
Here's an e-mail from another pilot, Al Gardner, who was on this trip.

-----Original Message-----
From: Alflogard@aol.com [mailto:Alflogard@aol.com]
Sent: Monday, December 05, 2005 4:19 PM
To: karmadee@comcast.net
Subject: (no subject)

Karma:

As we often say, "It's a small world!" Note that in one of the stories you sent me, there is a reference to a former Flying Tiger (Dick Rossi) who became a CNAC pilot after the breakup of the original Flying Tigers. I flew over the Hump to China during WWII. In September my wife and I were the guests of the China Government in a group of 40 WWII veterans (almost all pilots) of the war in China for a 16 day, 5 city tour to mark the 60th Anniversary of the defeat of Japan. Included in the group was Jimmy Dolittle's copilot on the famous Tokyo raid, A number of CNAC pilots, two original Flying Tigers and a group of 14th Air Force and Hump Pilots. Among them and the oldest man in the group was Dick Rossi (mentioned in the article you sent.) We were all over 80 and Dick is over 90! He became the spokesman for the group at the numerous banquets and other ceremonies we attended. There is a very complete history of CNAC available on the web. It's an acronym that doesn't mean anything to most people but when you mention it to someone who was there, yoiu get immediate attention! CNAC was formed in 1929. I will look forward to chatting further with you.

Al Gardner

---
Here's a link from our Chinese Hosts' http://english.cctv.com/program/UpClose/20050921/101125.shtml

---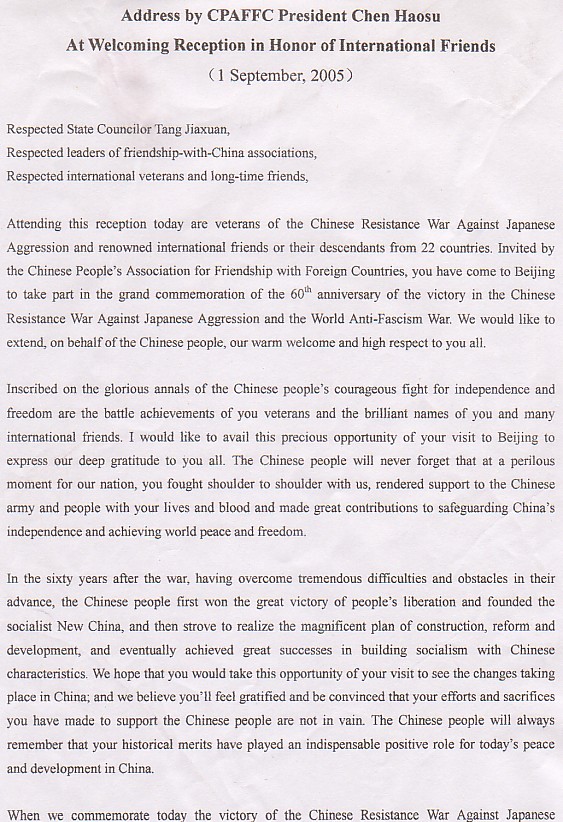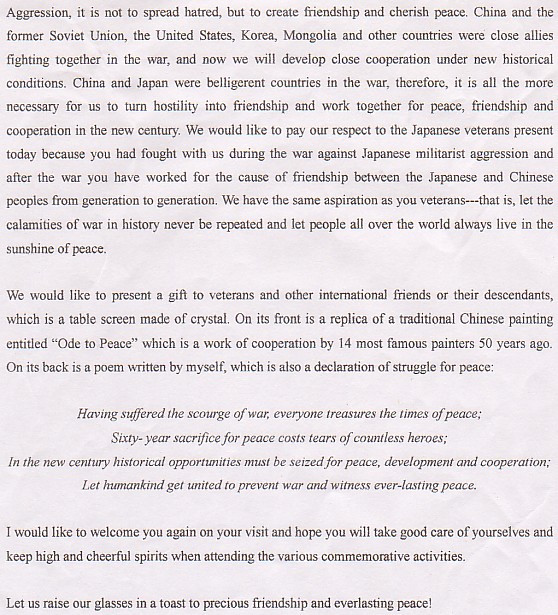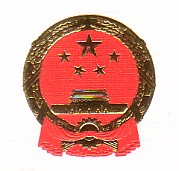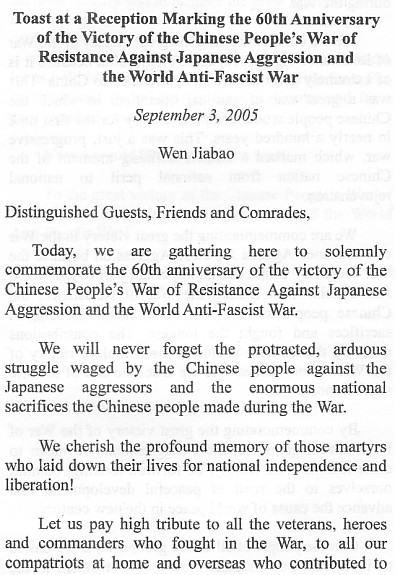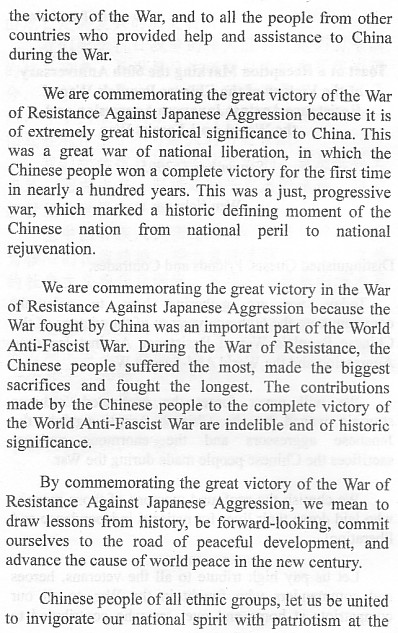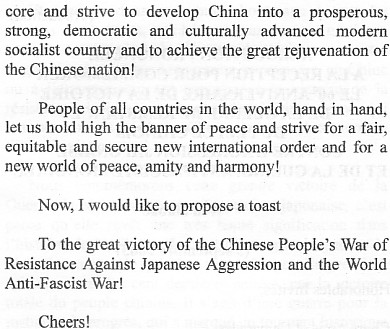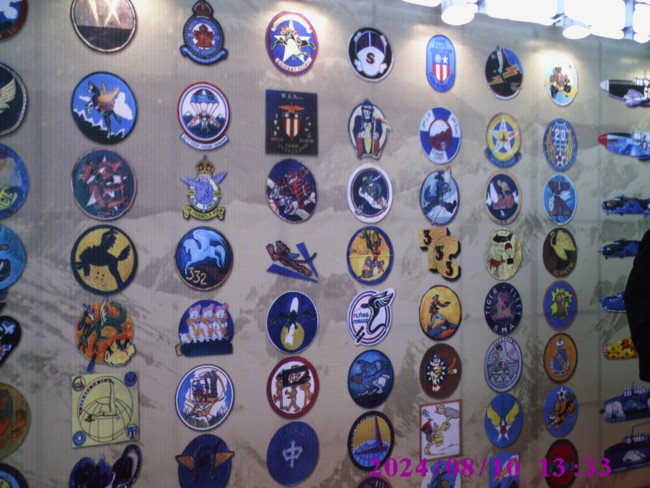 A few patches that have flown over China
Moon Chin
I thought we were treated like Royalty for 3 weeks.
It was an amazing feeling.
Peggy Maher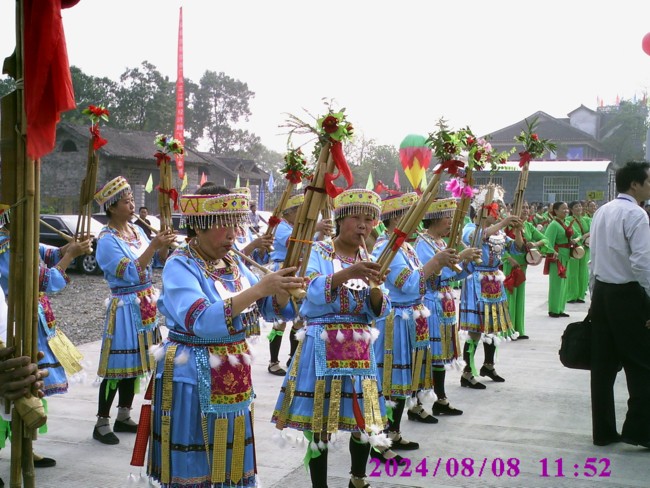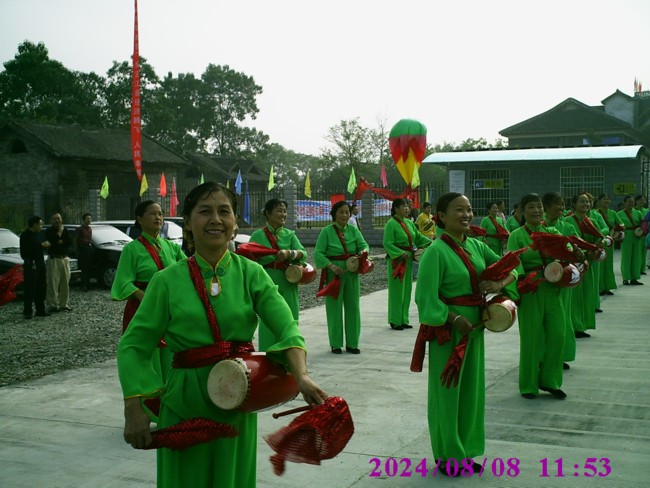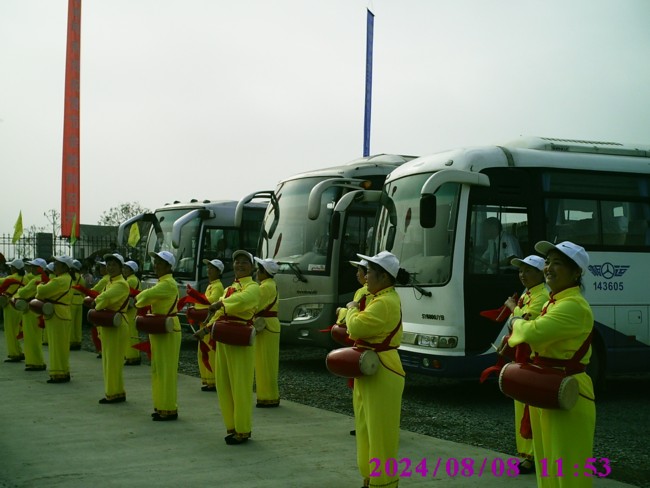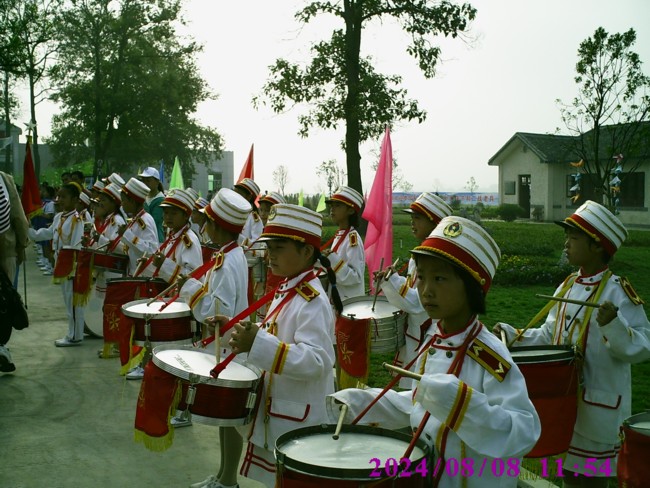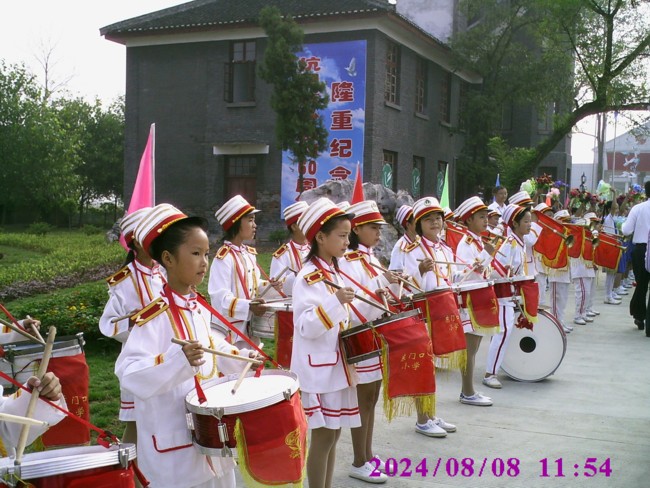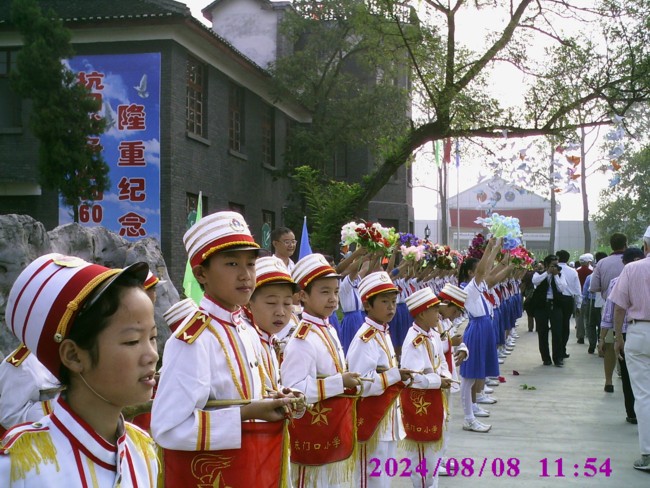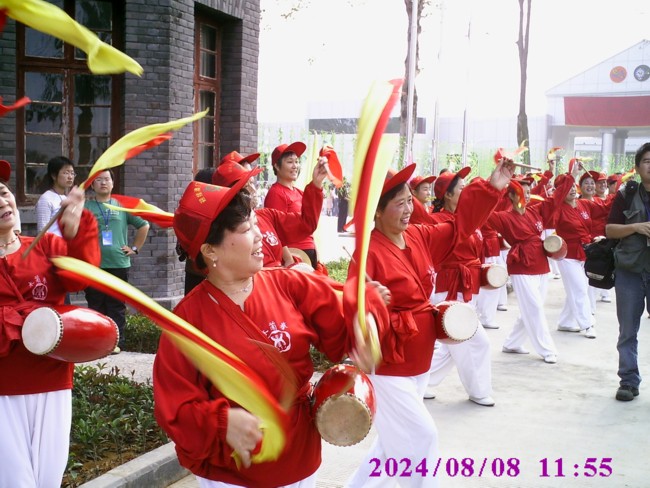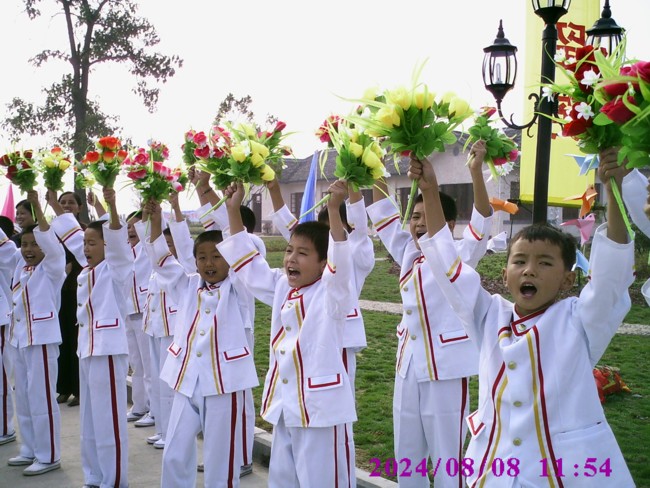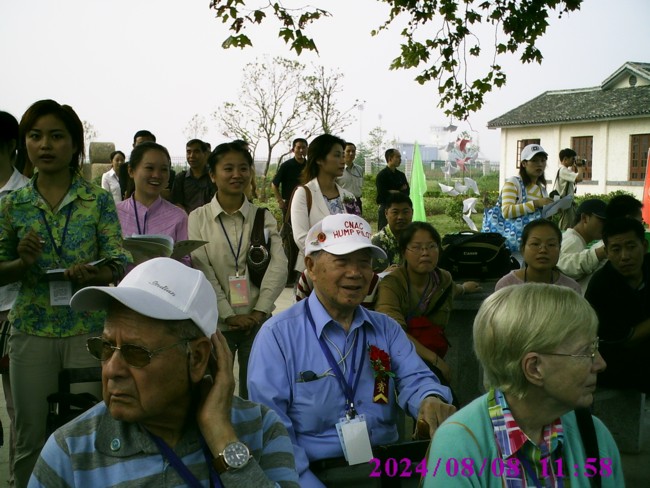 And Moon said he'd never return to China...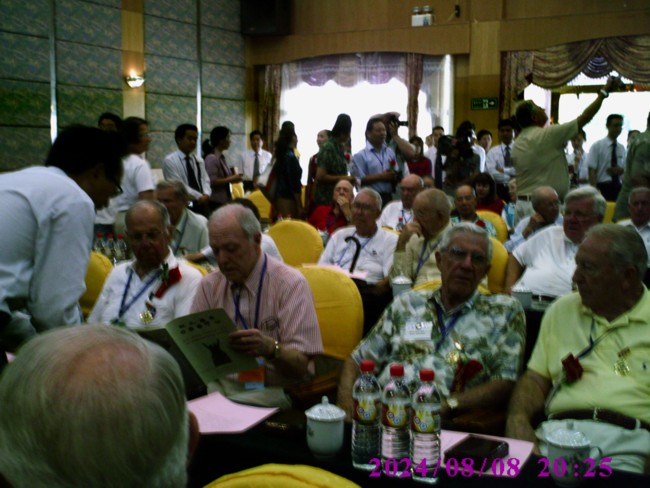 Pete Goutiere in red and white striped shirt and Bill Maher in the Hawaiian print shirt.
One of the many stops for presentations and Chinese Chow.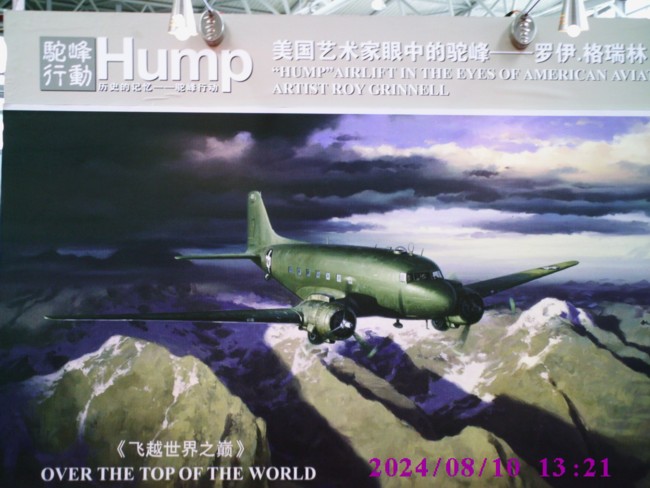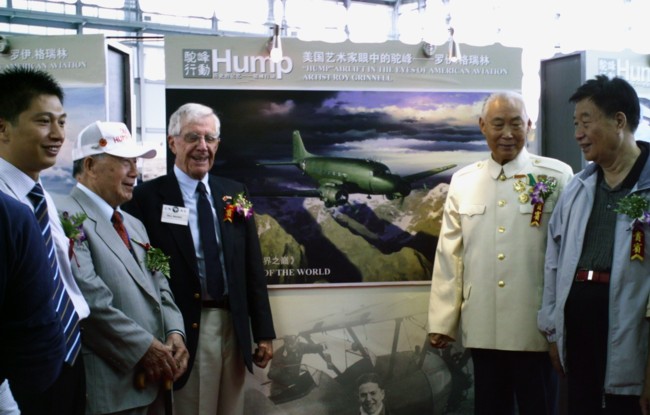 Unknown, Moon Chin, Bill Maher, Unknown Chinese Army Officer (Retired) and Unknown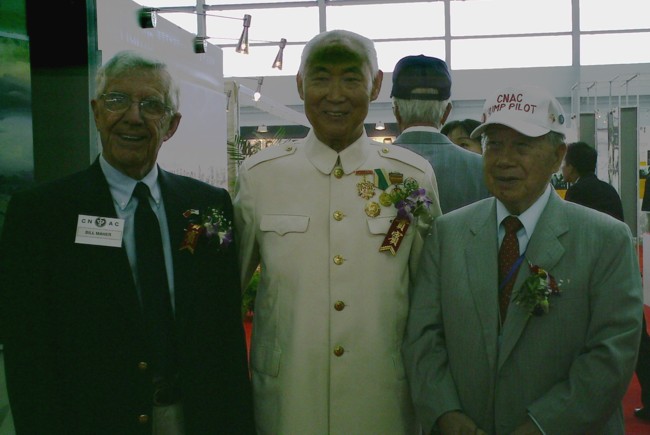 Bill Maher, Unknown Chinese Army Officer (Retired) and Moon Chin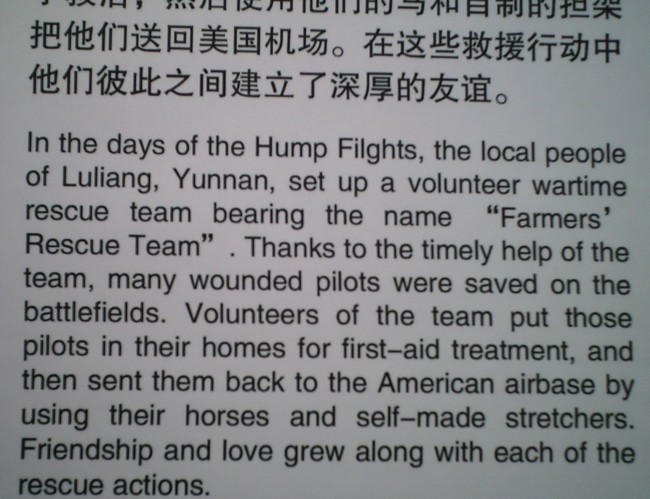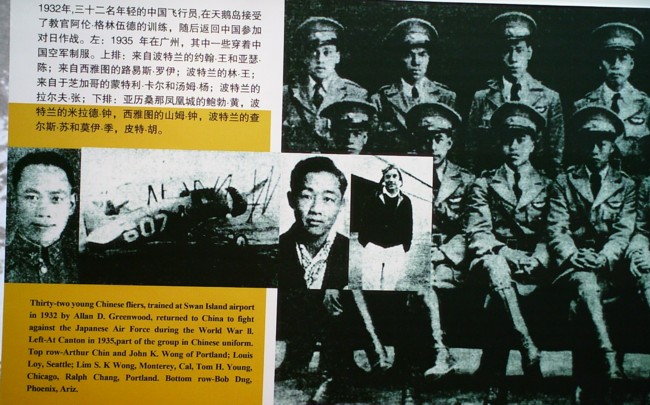 Remember Art Chin?


Beautiful girls and flowers everywhere!
Unknown, Bill Maher, Unknown, Moon Chin and Unknown

If you can share any information about this reunion
or would like to be added to the CNAC e-mail distribution list,
please let the CNAC Web Editor, Tom Moore, know.
Thanks!