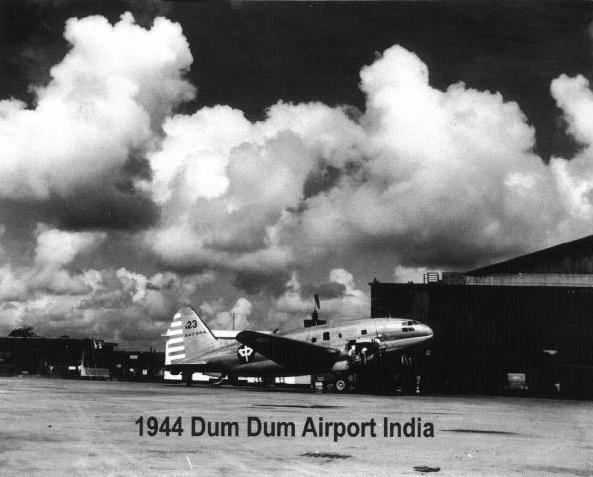 (Photo courtesy of Charles D. Klewin)
From the booklet "Wings Over Asia Volume I"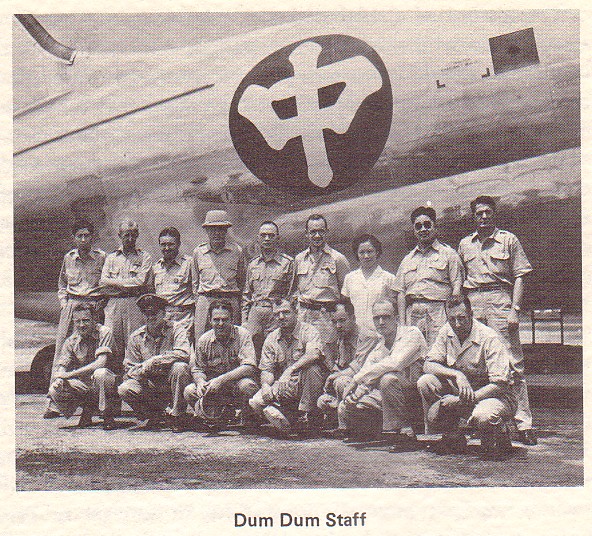 back row, 3rd from the left is that Chuck Sharp
front row, kneeling in the middle is Dr. L.J. Richards"
Can you identify any of the other people, especially the woman?
Thanks.

If you would like to share any information about the Dum Dum Airport
or would like to be added to the CNAC e-mail distribution list,
please let the CNAC Web Editor, Tom Moore, know.
Thanks!