FRIEDA WONG CHEN (1915 - 2013)
(Secretary)
(CNAC 1941 - 1948)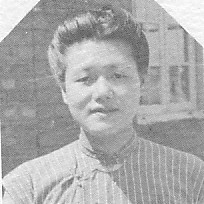 Frieda Chen
(Wings Over Asia, Volume II)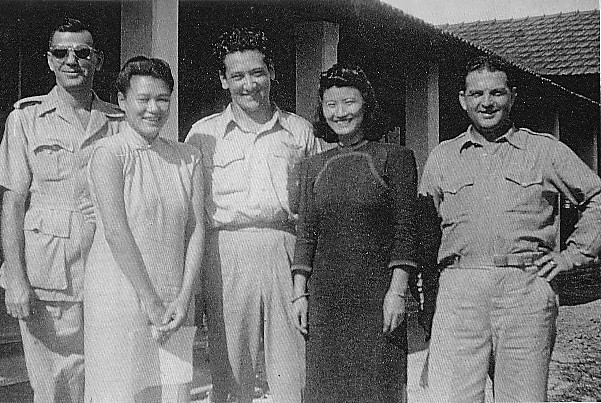 left to right
Frank Higgs, Frieda Chen, George Huang, Lucille Lee-Mac's Secretary, "Mac" McDonald
Calcutta - 1942
(Photo Courtesy of Jeanne Holder niece to Frank Higgs)


After Donald Wong received his multi-engine license and since he was the breadwinner of the family, he gathered his sisters together to take them to China after learning he had been employed by CNAC. One of the sisters was Frieda Wong. Frieda says, "Captain Wong was from Chicago, Illinois, and received the first Chinese Commercial Pilot's License."

Donald left his older sister Dora and his next to the youngest sister Edith in Chicago because they were both married.

For a short time, Frieda was married to Paul Chinn. Captain Chinn was killed in a plane accident in 1941.

---
December 12, 2000
From Frieda Chen

"I joined CNAC in 1941 as secretary to the Managing Director, P.Y. Wong. I was Secretary CNAC, Secretary and Administrative Assistant to Vice-President and Director William L. Bond and Gordon B. Tweedy. I resigned in 1948."

Today and for many happy years, Frieda has been married to T.T. Chen.

Stay tuned to this site as Frieda has lots more to share...

---
It was my (Tom Moore) pleasure to meet Frieda and T.T. at the CNAC Reunion in 2002.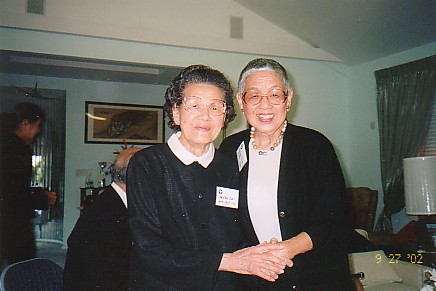 CNAC Reunion - 2002
Dinner at Moon Chin's home
Frieda Chen and Frances Lee Tong
(Photo Courtesy of Tom Moore)




If you would like to share any information about Frieda Chen
or would like to be added to the CNAC e-mail distribution list,
please let the CNAC Web Editor, Tom Moore, know.
Thanks!



Background music to this
page can be controlled here.
"The Night Is Young" sung by Vaughn Monroe