TEH TSAN CHEN (19?? - 2009)
"T.T."
(CNAC 1939 - 1949)


T.T. was CNAC's Chief of Stores and Purchasing Division. He resigned in October of 1949.
T.T. is married to Frieda Chen.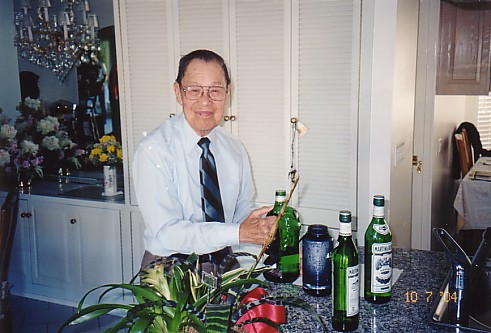 "The martini mixoligist" - hard to walk after a couple of TT's marini's. Just ask me...
At Moon Chin's home during the 2004 CNAC Reunion.




If you would like to share any information about T.T. Chen
or would like to be added to the CNAC e-mail distribution list,
please let the CNAC Web Editor know.
Thanks!


Background music to this
page can be controlled here.
"Cocktails ForTwo"