From Gene Banning's list of 8/31/00:
"... AVG; prom to capt 3/43; left in 1945 to FTL."

---
(Interspersed between the following pictures is Cliff's biography written by his son, Chris Groh. Thanks Chris.)

Clifford Groh was born on October 29th 1918 in Chicago to proud parents Mr. and Mrs. George V. Groh. He also had a younger brother Gordon who would later fly B-17's in the European Theater. Gordon also made it through the war in one piece. Cliff grew up in Wilmette, Illinois, a suburb of Chicago. He graduated from Northwestern University in 1940. Groh was captain of the Northwestern fencing team and the Big Ten foils champion of 1940 and was commissioned as an ensign in the U.S. Naval Reserve when he completed his ROTC course at Northwestern. He had taken both the primary and advanced Civilian Aeronautics authority courses given at the university and after further training was assigned to Pensacola, Florida.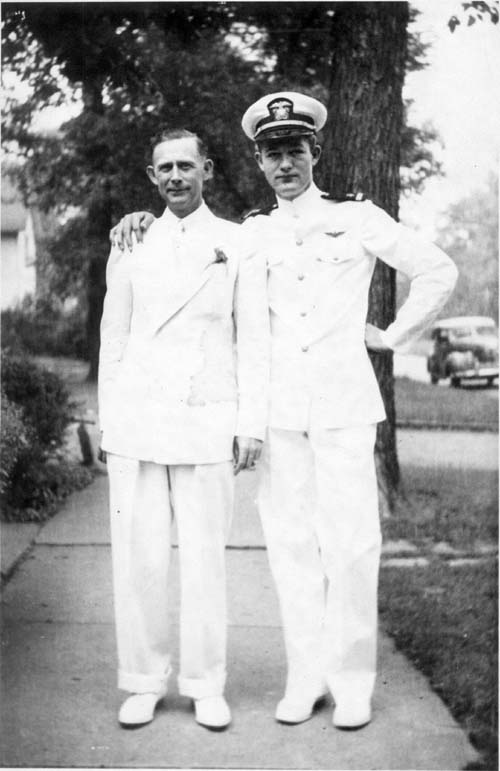 George Groh with his son, Ensign Groh
(Photo Courtesy of Chris Groh, Cliff's son)
---
In August he accepted an offer from the Chinese government to fly with the American Volunteer Group and received a release from the Navy. After arriving in China, Groh underwent six weeks of special training at Toungoo, Central Burma. They went up to Yunnan Province, China, and formed three squadrons. Cliff's was the "Hells Angels". He said" Our flight commander was Arvid E. Olson, also a Chicagoan. We had no rank; we got $600 a month as 'wingmen,' the commanders got $675. In addition, we got a $500 bonus for each Jap plane shot down. He credits "Moose" Moss with saving his life in his own words: "Moose shot down one of five I-97's on my tail thus scaring the rest away. He got a bottle of champagne out of me for that!"

Of his narrowest escape as a fighter pilot Groh said: " I was assigned last April 2nd to fly a P-40 back to a reconditioning base for repair. The Planes guns were disconnected. I ran into a terrific storm and had to follow an unknown river (Mekong) and landed on a sand bar near the Siam border only fifteen miles from a Jap airbase. Luckily, in a nearby town I found a Presbyterian mission and was given invaluable aid. They tended to my injuries and later I rushed out and destroyed the P-40 before they could capture it. Then, with the help of the missionaries I dispatched a wire to Gen. Claire Chennault. I then started to walk the 350 miles through the mountains and jungles. I was on that little jaunt from April 22 to June 6. I never would have made it but for help from Chinese army guides and an occasional horseback 'hitch-hike'. Insects were the worst enemies, thought I suffered cholera and dysentery. When I walked into the Chennault base, my clothes were in tatters. I'd been given up for lost. The Tigers were disbanded July 4th 1942. He was the youngest pilot of the group and is credited with 2 air victories and 4 probable by his own count.

Many of the Tigers hurried home to join the American air forces (A few stayed on an additional couple of weeks to fight). Cliff elected to stay in Asia and signed up with the Chinese National Aviation Corporation (CNAC). He declared, "Those immense Douglas transports are now carrying more weapons and ammunition and other supplies into China than ever went over the Burma Road. If the Burma Road can be opened again, it will help a lot, but cargo planes are the main hope of the Chinese army. " Cliff stayed on with CNAC until 1944. He made 442 trips over the Himalayas (The Hump).

From Cliff's AVG Days...This pass was signed by General Chennault on Dec 14, 1941. That's one week after Pearl Harbor was attacked by Japanese forces.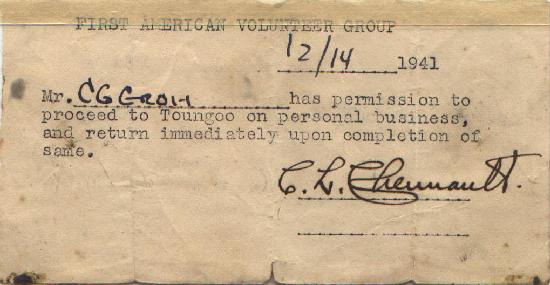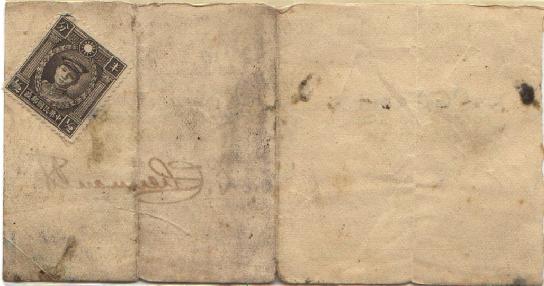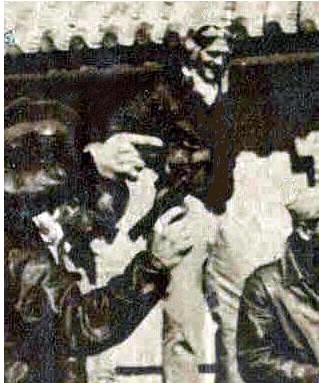 Cliff in AVG gear having a laugh.
(Photo Courtesy of Chris Groh, Cliff's son)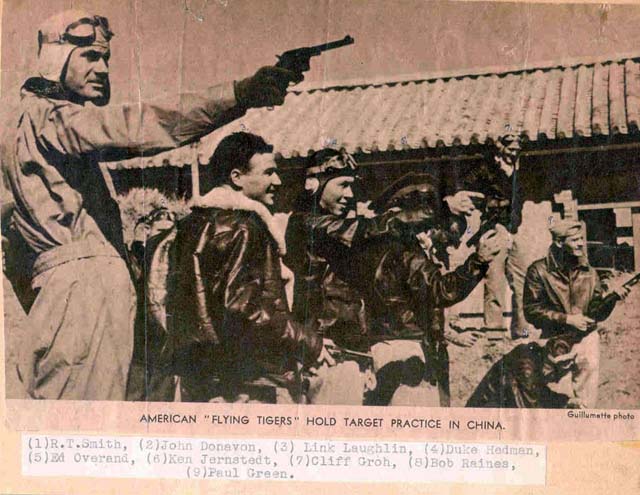 (Photo Courtesy of Chris Groh, Cliff's son)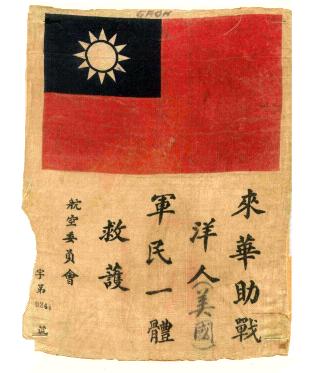 ("Blood Chit" Courtesy of Chris Groh, Cliff's son)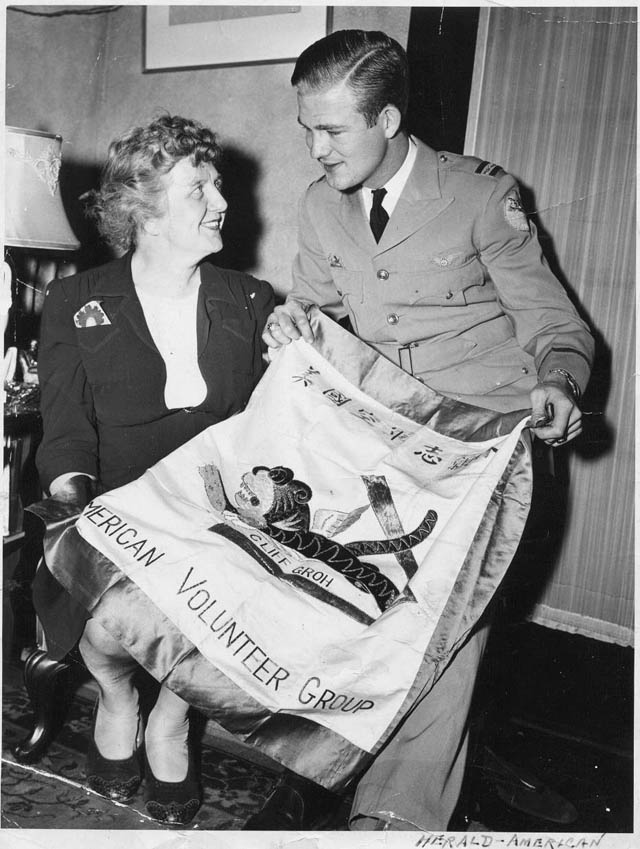 Cliff's mother, Ellen, and Cliff
She worried a lot about him.
(Photo Courtesy of Chris Groh, Cliff's son)


Back in the States Cliff began flying for a commercial airline. It was a brand new fledgling airline called the National Skyway Freight Corporation. The new airline was composed of CNAC and AVG vets. The mission of this new airline was to fly anything that would fly anywhere in the United States. His first flight was a load of flowers to Chicago. The logo on the side on the DC-3 was "The Flying Tiger Line" and Cliff had the honor of being one of the ten original founders. Of course, no one can mention the beginning of the Tigers without mentioning Bob Prescott (AVG & CNAC) who was the man who started the whole thing. Cliff flew with the Tigers for 22 years and by that time the small struggling airline evolved into a large successful international carrier. There was nothing in this world that he loved more than flying and honored in being a Flying Tiger. He was married to Elaine Morgan Groh and has two surviving sons, Charles and Chris. He passed away in late October 1979.

The quotes of Cliff were taken along with pieces of articles from the Chicago Herald American. The Moose Moss quote came from Cliff's own typewritten recollection.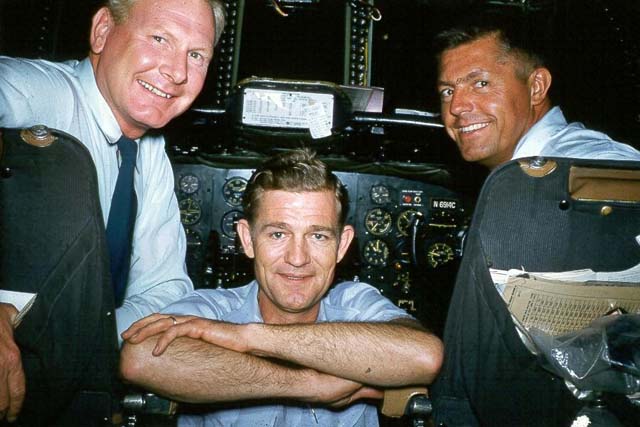 1950s - on the flight deck
Cliff in the center with a young Sam Royal on the left and Ted Menk in the right seat.
In front of Ted you can see the number on the panel is N 6914C.
(Photo Courtesy of Chris Groh, Cliff's son)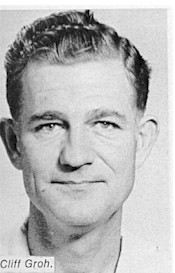 (Photo Courtesy of FTL)

If you would like to share any information about Cliff Groh
or would like to be added to the CNAC e-mail distribution list,
please let the CNAC Web Editor, Tom Moore, know.
Thanks!