KI CHUN (1894 - 1971)
(CNAC Director from the late 1930's to about 1941)


January 14, 2018
I (Tom Moore) was in-touch with Ki Chun's son Gordon Chun in 2002. But have not heard from him since.

---
Ki Chun was the CNAC Director from the late 1930s to about 1941.
His wife's name was Violette Ho-Chun. I believe she passed away about 1961 in Los Angeles, California.

---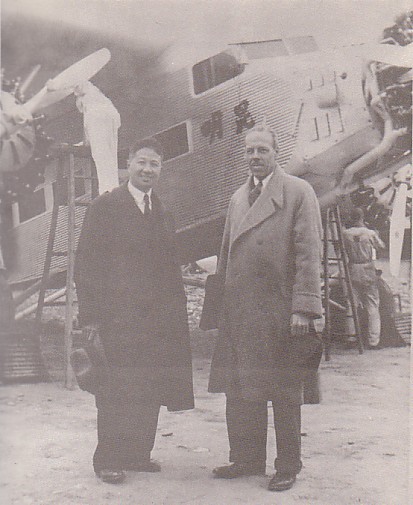 Ki Chun and Harold M. Bixby
(Photo from Bixby's book, Top Side Ricksha - mid-1930's)
---
Unfortunately we have no more information on Ki Chun other than what you see on this page.


Can you help?







If you would like to share any information about Ki Chun, please let the CNAC Web Editor know.
Thanks!



Background music to this
page can be controlled here.
"Yin Nian Hao"